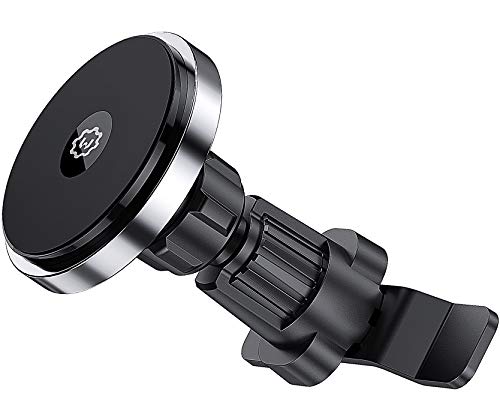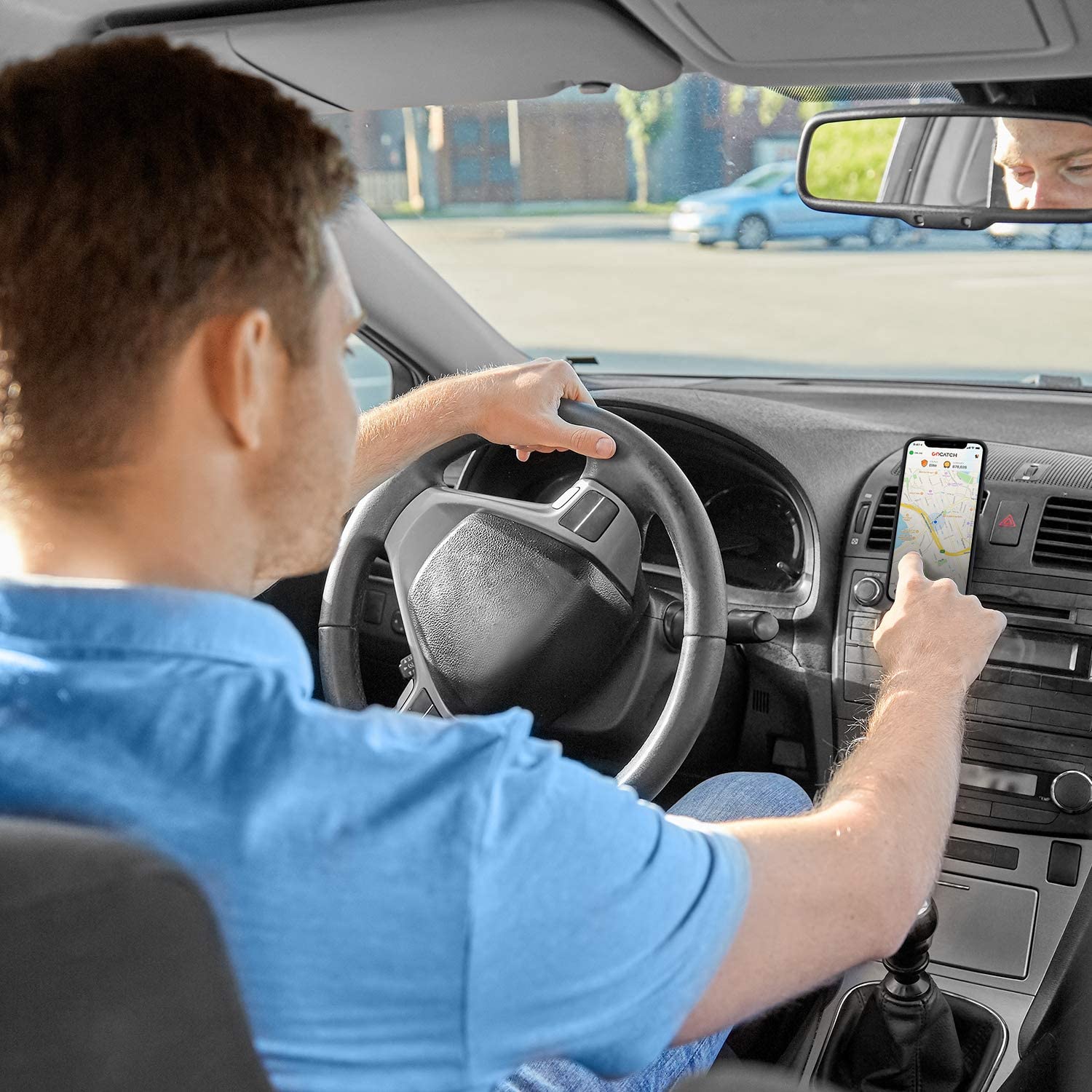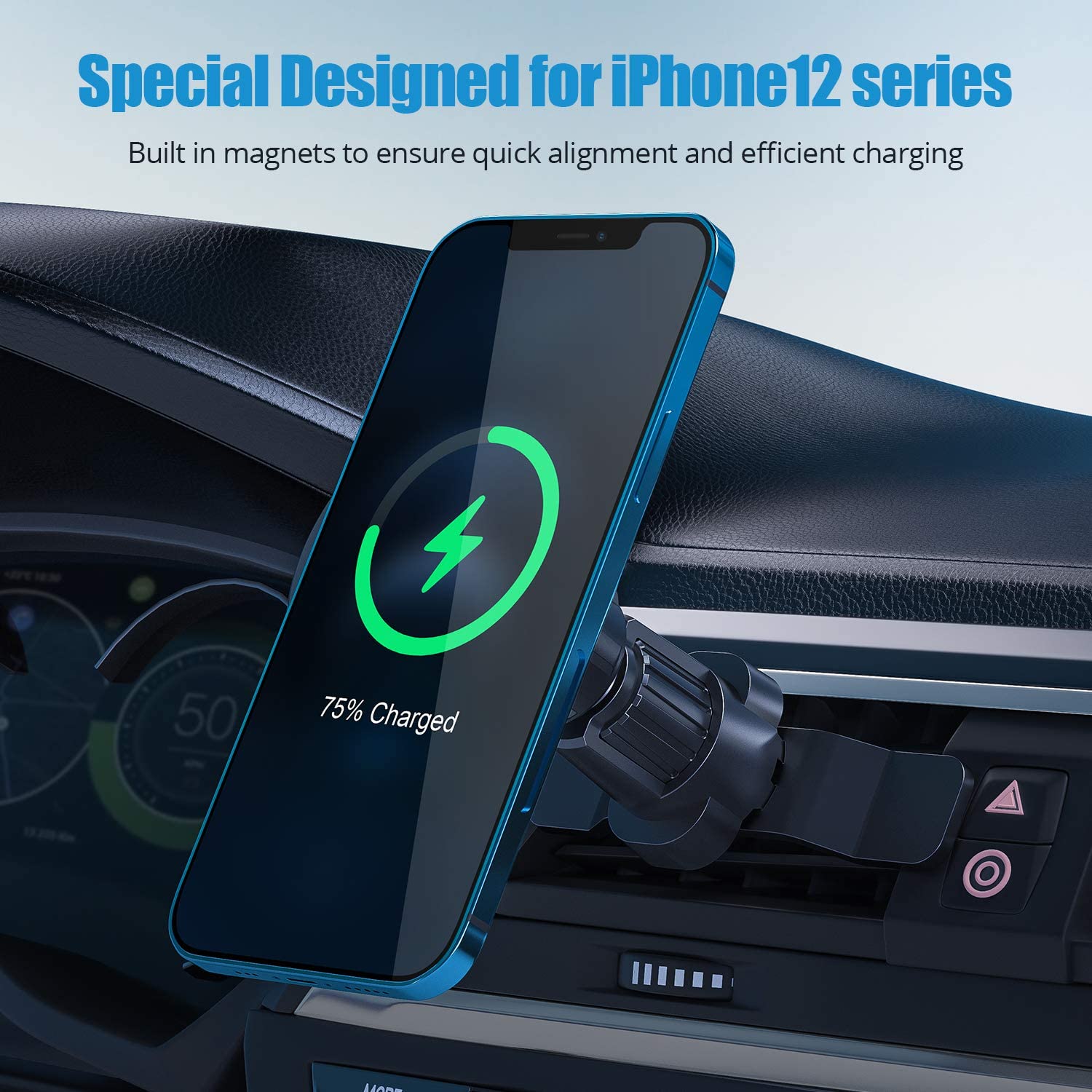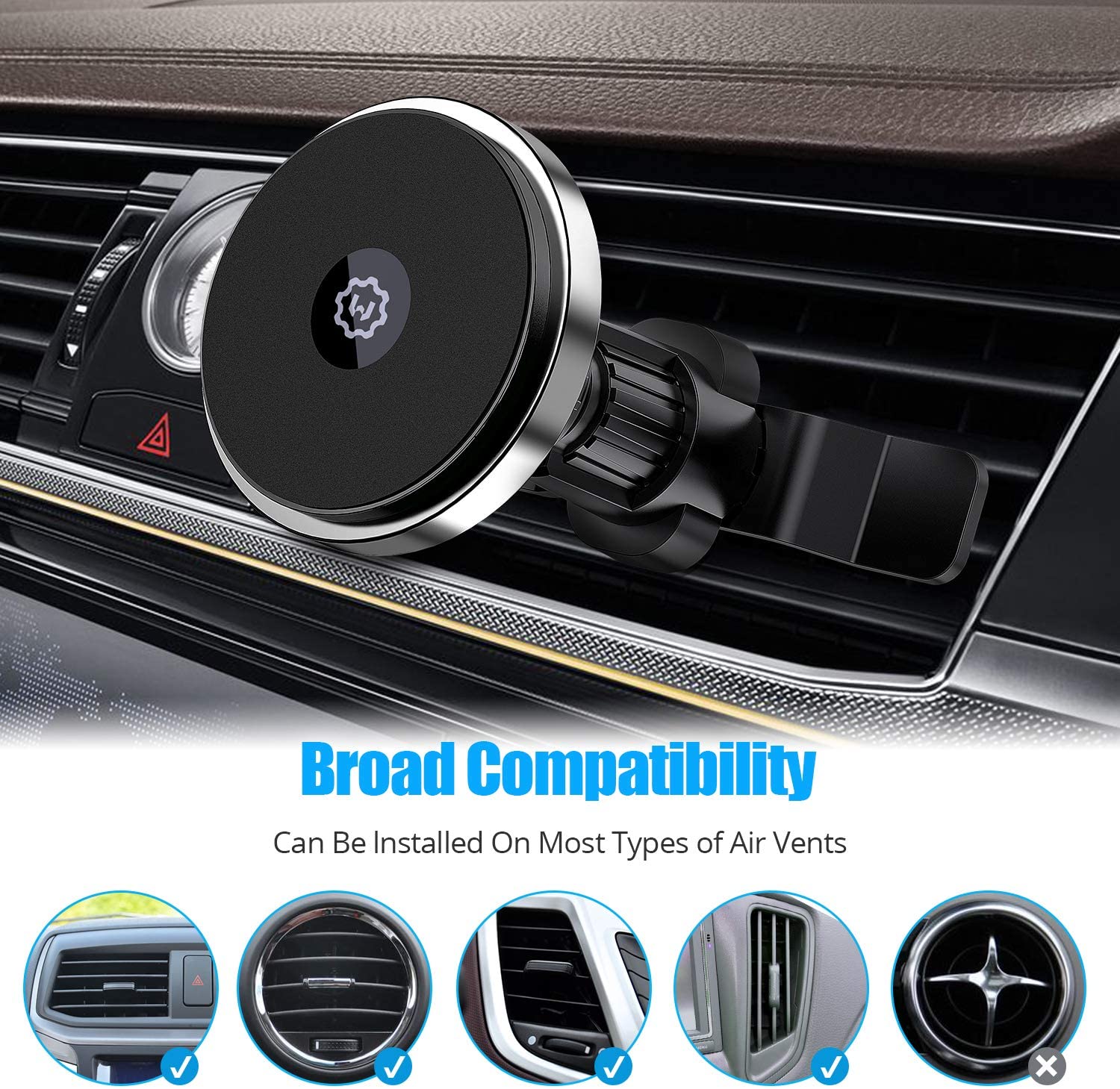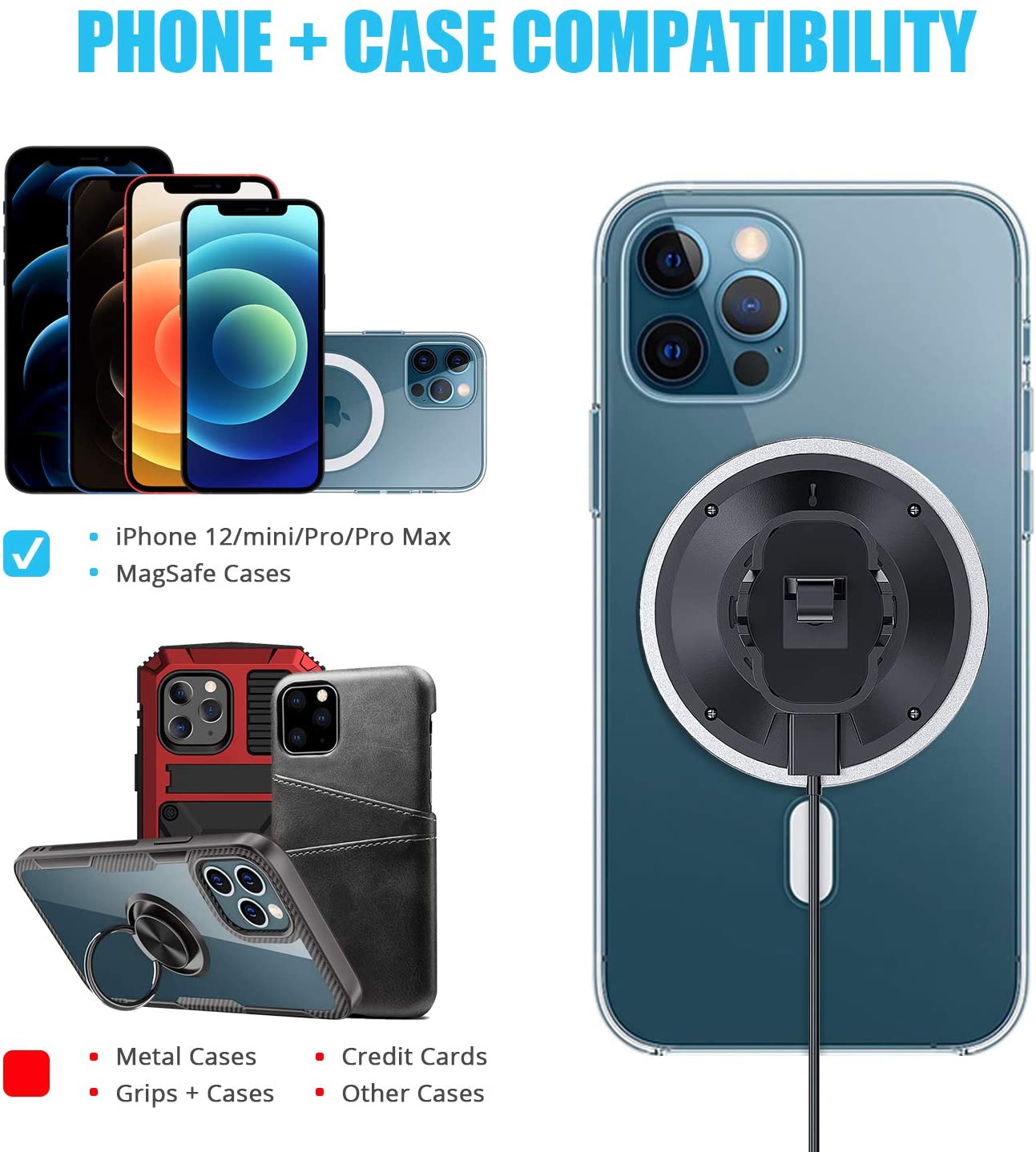 Wireless Magnetic Car Charger, WixGear Wireless Magnetic Air Vent Car Charger, Compatible with iPhone 12 Only
If you are looking for the best wireless car charger magnetic mount for your iPhone 12 to drive on full battery, then this WixGear Magnetic Car Charger is the best for you.

REASONS WHY YOU YOU SHOULD BUY THIS WIXGEAR WIRELESS MAGNETIC CHARGER FOR iPHONE 12:

This magnetic phone car mount Qi charger is exclusively designed for iPhone 12, it supports 15w fast wireless charging and it has 3x the charging speed of other chargers.

Be always on the go with this wireless car charger mount 15w , once your iPhone is attached to the mount, it stays put and charges your phone rapidly on the go. Your phone will have enough charge to help you get all your tasks done on your phone.

You just have to figure out which spot in your air vent works best for this Qi Magnetic mount, then clamp slides onto a single vent blade, with a lower arm extending down into a second vent to stabilize phone.

This magnetic wireless charger compatible can be used for different orientations. Just pull off your iPhone, rotate the phone, and snap it back into place. You can use your phone when using GPS or watching videos.

This wireless charger magnetic car mount is designed with magnets aligned to your iPhone 12. It holds your phone firmly ensuring stronger grip even on bumps and turns.

Grab one now and and experience the convenience of being fully charged even when driving with this WixGear Magnetic Car Charger made exclusively for iPhone 12.