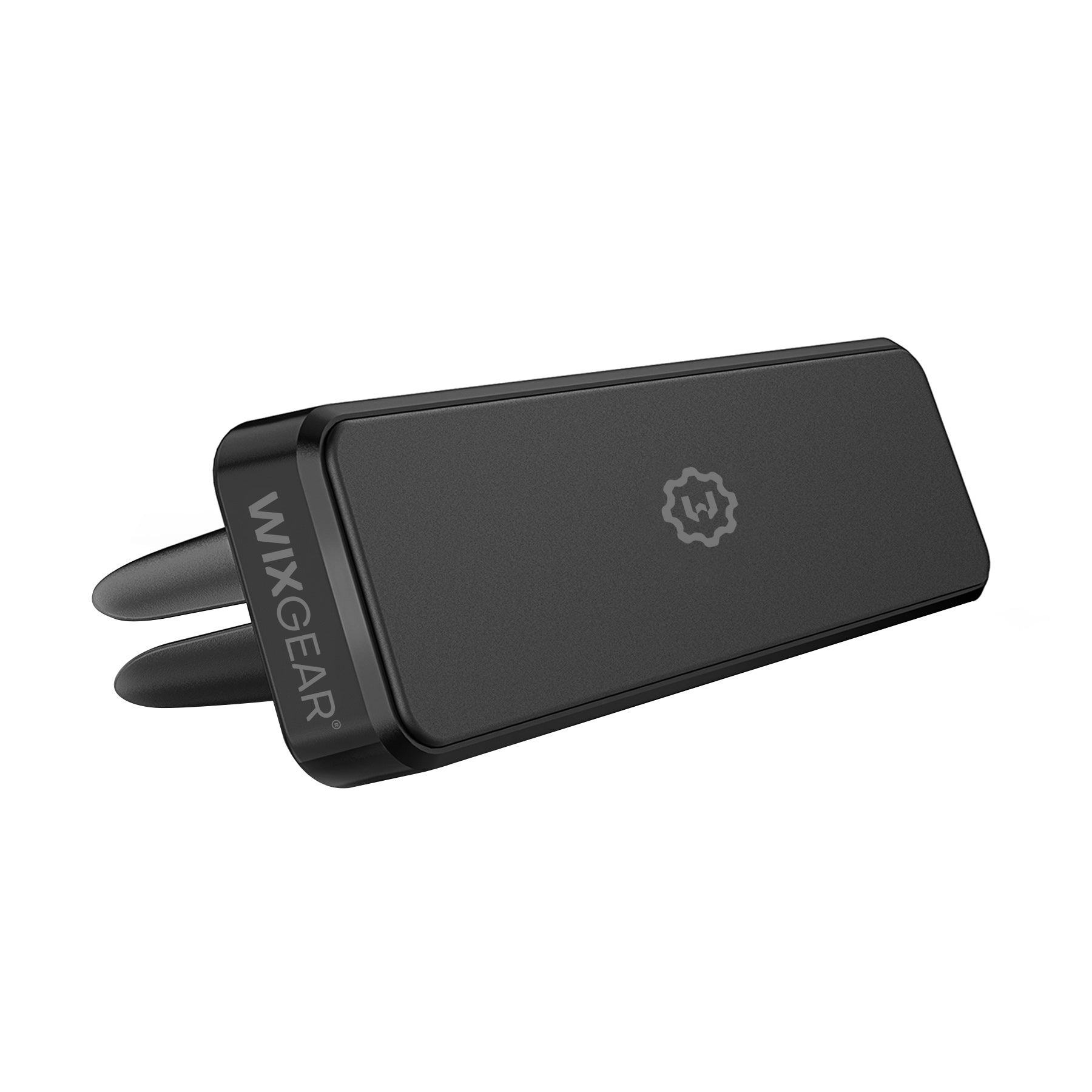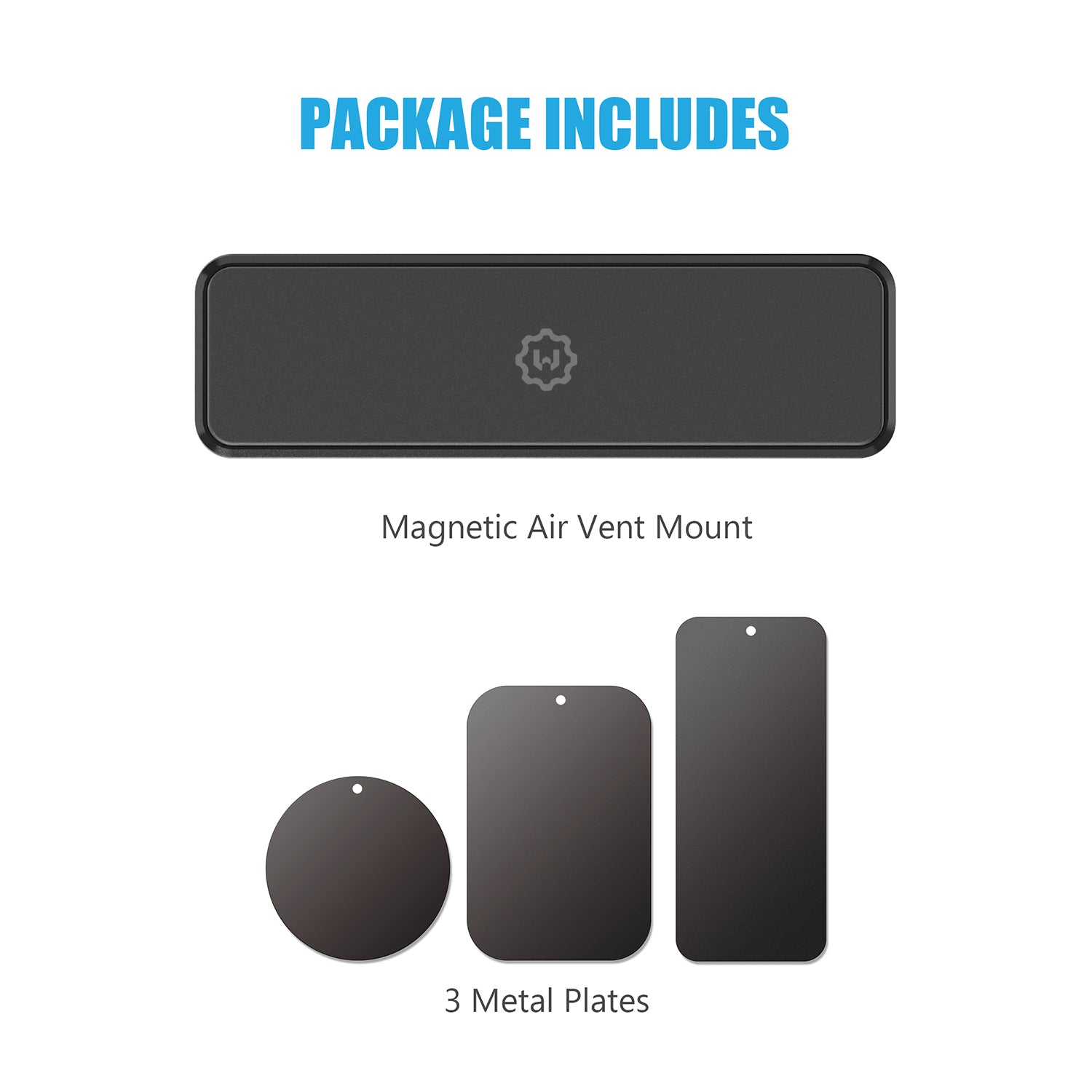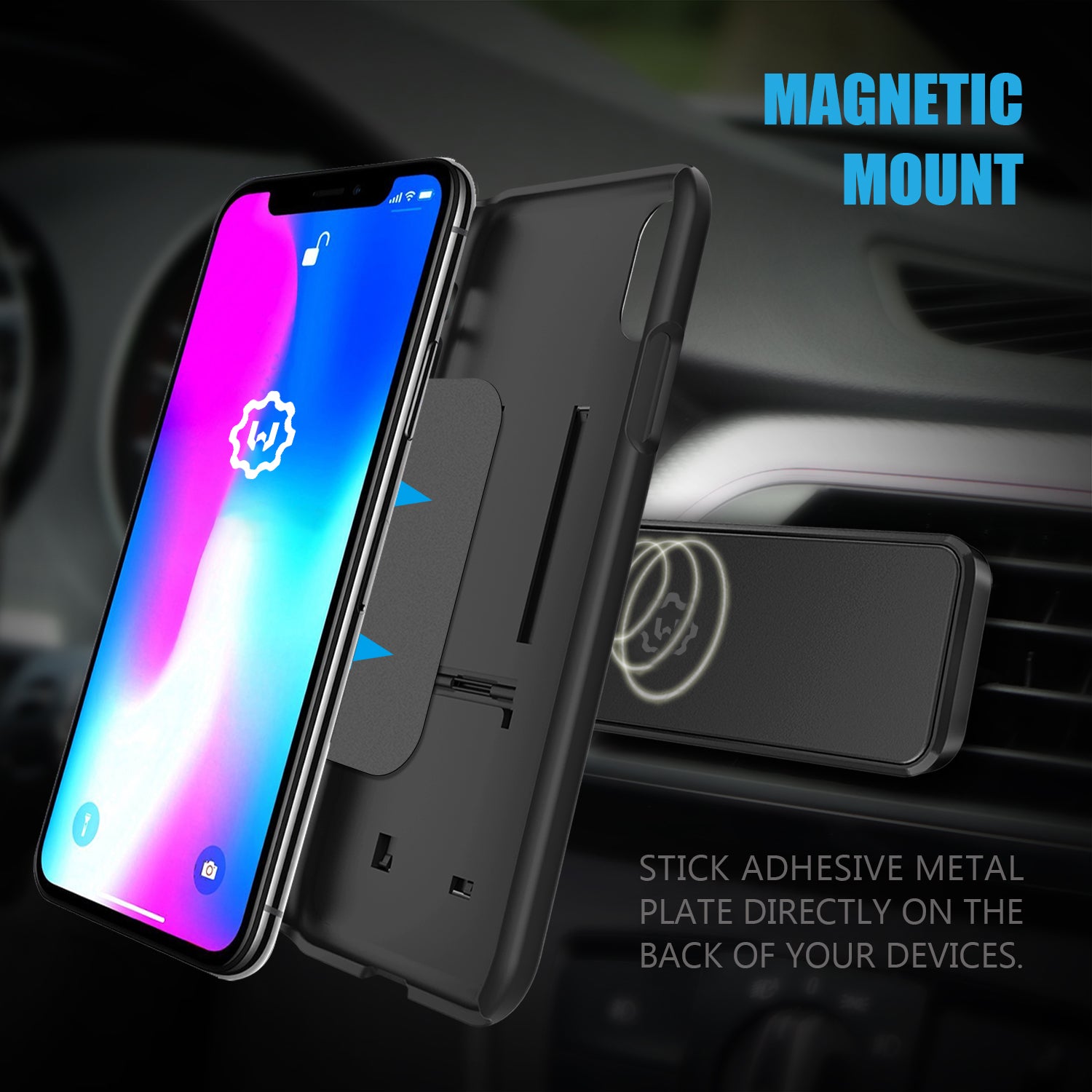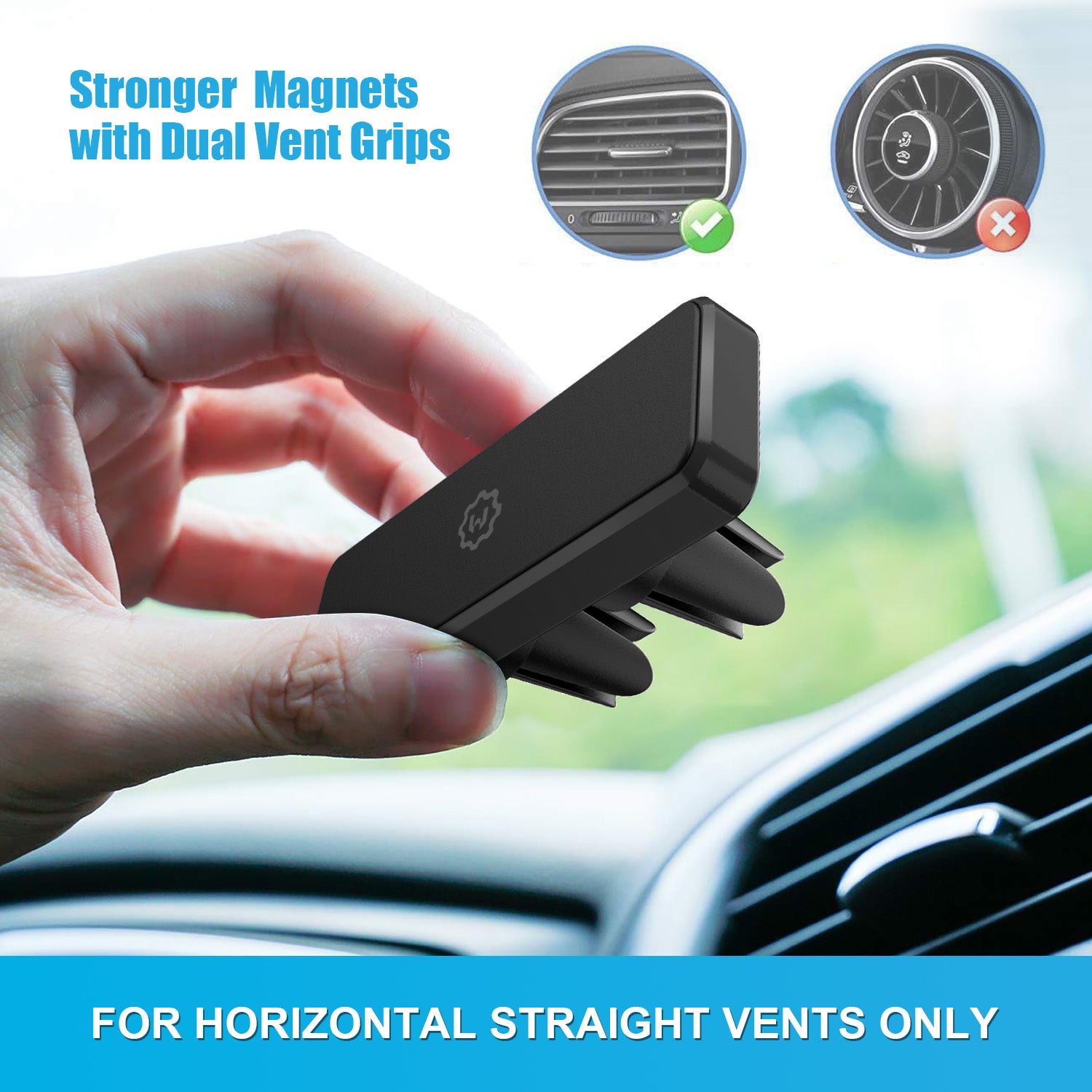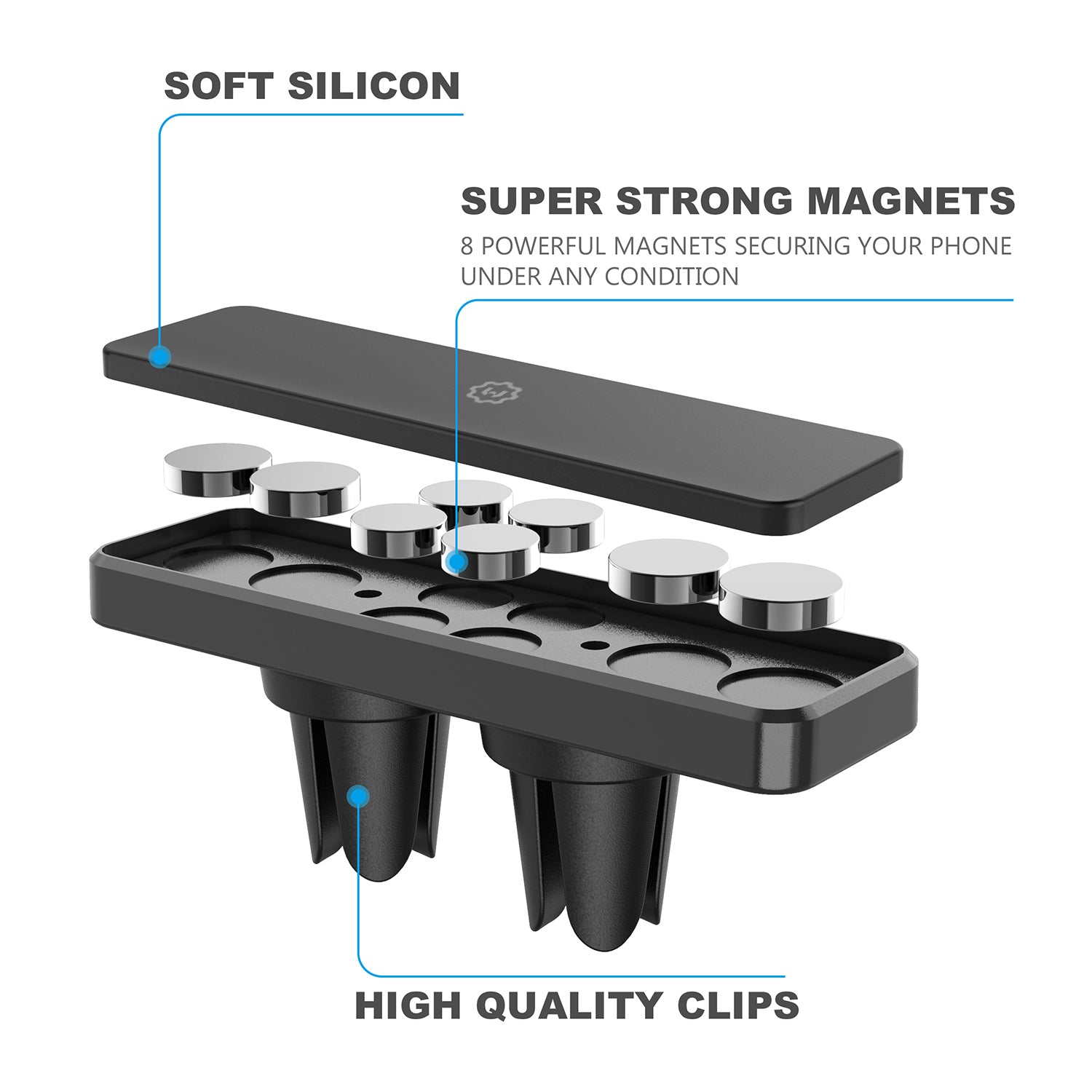 WixGear Universal Air Vent Magnetic Phone Holder for Car, for Cell Phones and Mini Tablets
AIR VENT MOUNT DOUBLE CLIP: This Air Vent universal smartphone magnetic car mount holder with two prongs on its back. It has 2 sturdy rubber base and a powerful magnetic head for holding smartphones. It will hold securely in the air vent with the 2 prongs.

EXRA STONG WITH 8 MAGNETS: This Stick On Rectangle Flat universal smartphone magnetic car mount holder WILL NOT BLOCK THE AIR VENT. It's Extra strong with 10 MAGNETS inside. It's very easy just stick it on your car and you are good to go.

POWERFUL MAGNETIC CAR MOUNT: This reinforced magnetic phone car holder of this mount is what sets it apart from other mounts. This Universal magnetic holder produces an intensive force of attraction that will hold any smartphone. phone holder for car, car phone mount, cell phone holder for car, phone holder, car phone holder, phone car mount.

STURDY WIXGEAR AIR VENT: This high quality rubber construction of the base of the mount is unique and very functional as well. It guarantees that the base of the mount will solidly hold the magnetic head of the mount, to help keep your smartphone in place, regardless of road vibrations or impacts.

COMPLEMENTARY WIXGEAR DESIGN: The complementary WixGear design of the magnetic mount is one that fits in to the back of any smartphone. The magnetic mount is has a smooth surface that is perfectly suitable for mounting and holding any smartphone in place.
UPC 851077006811