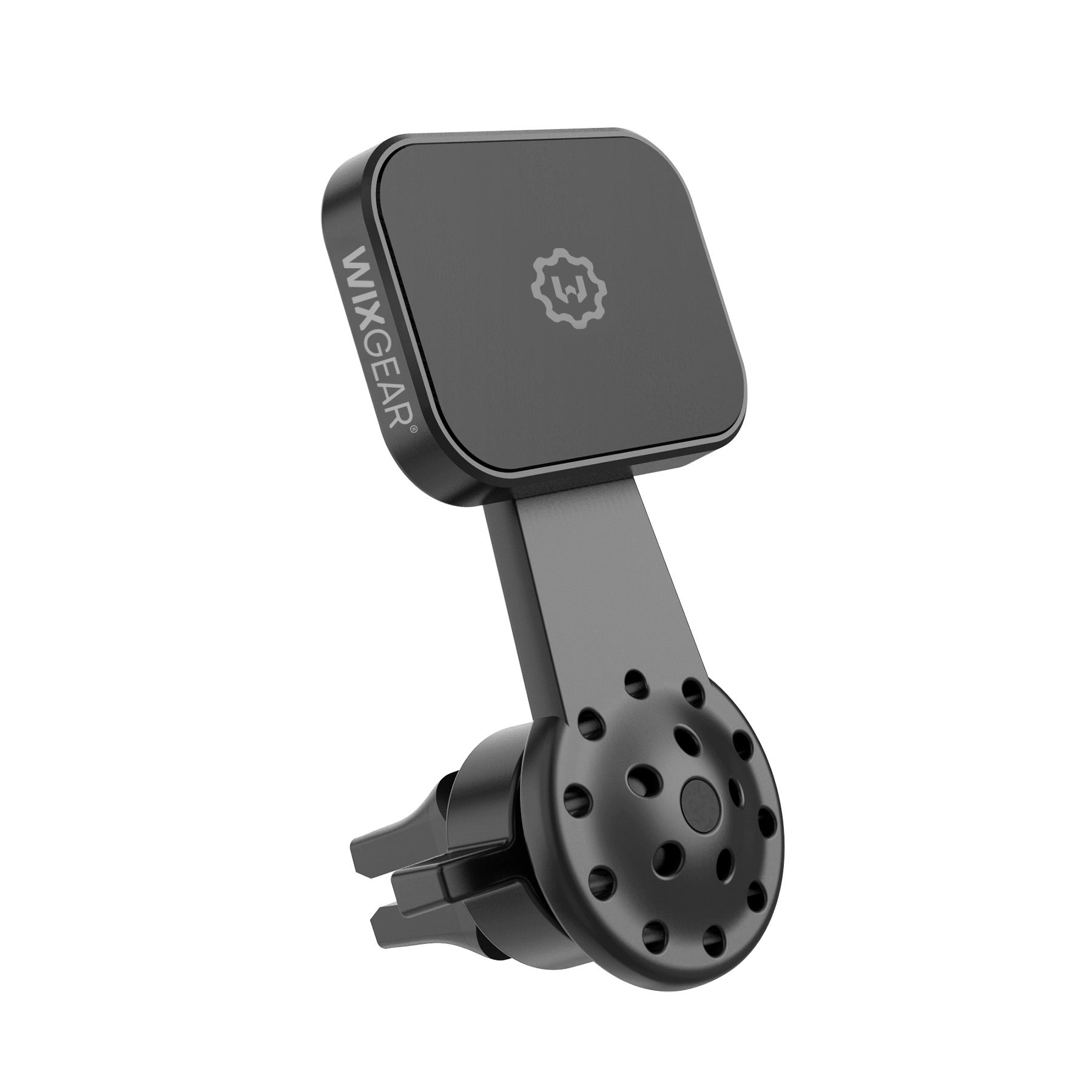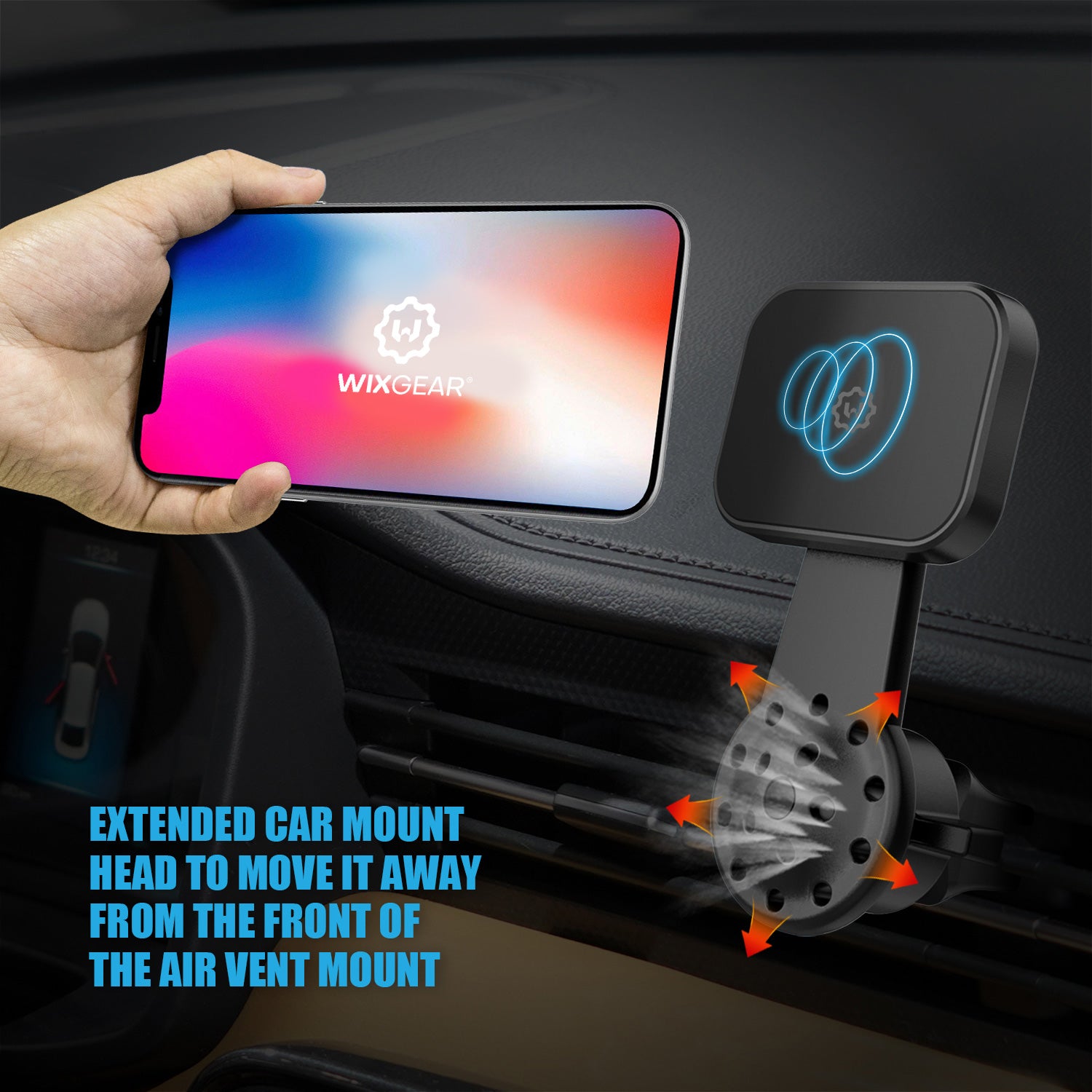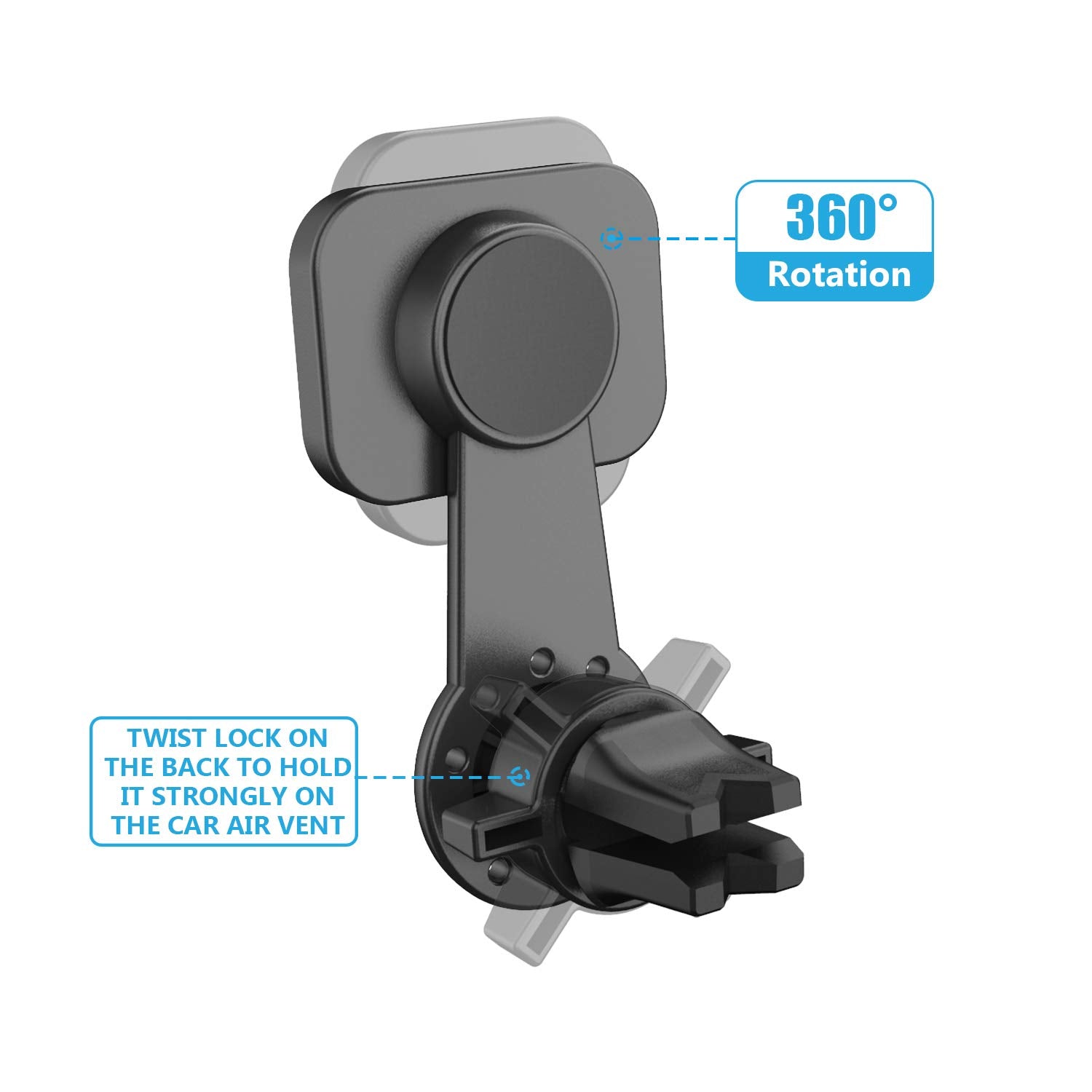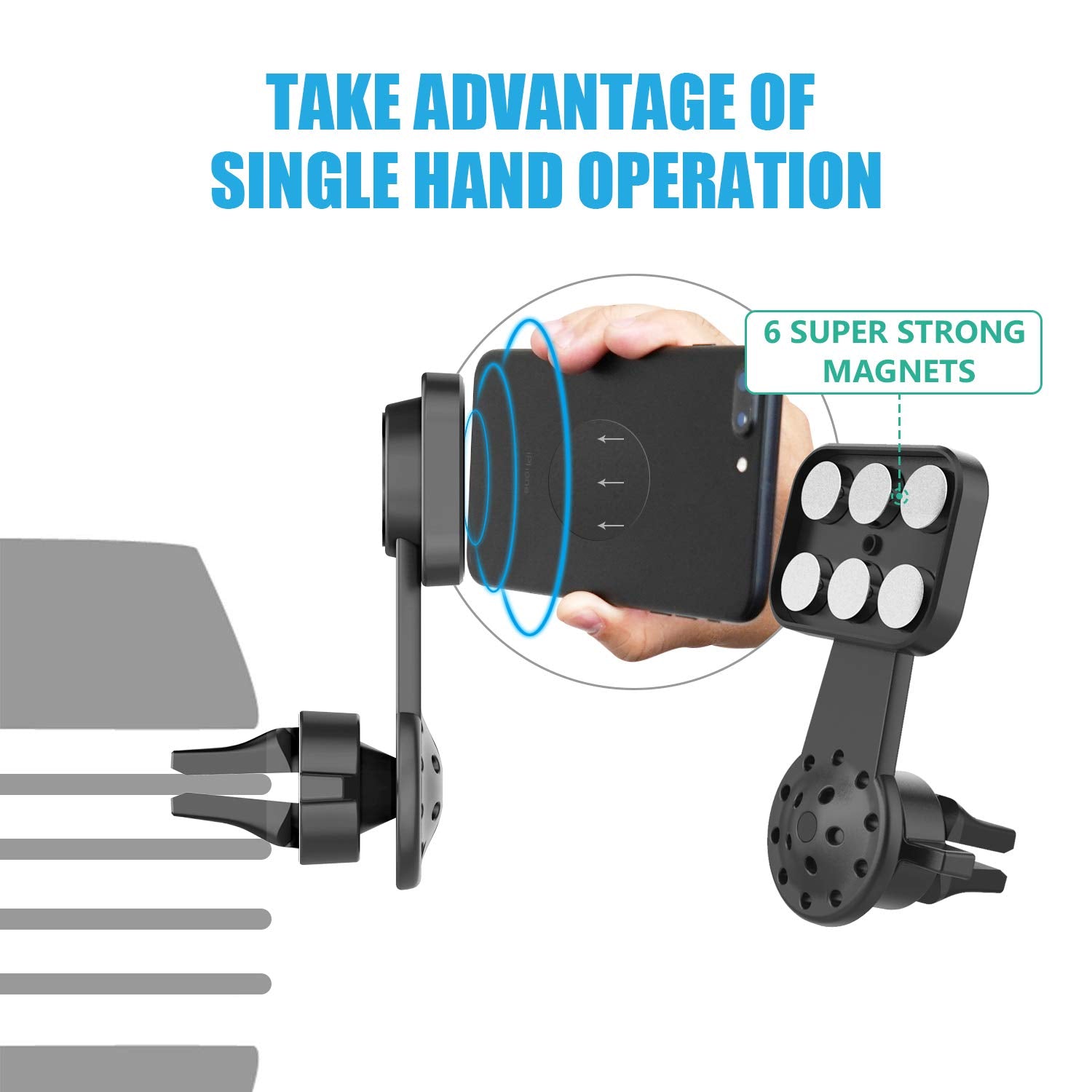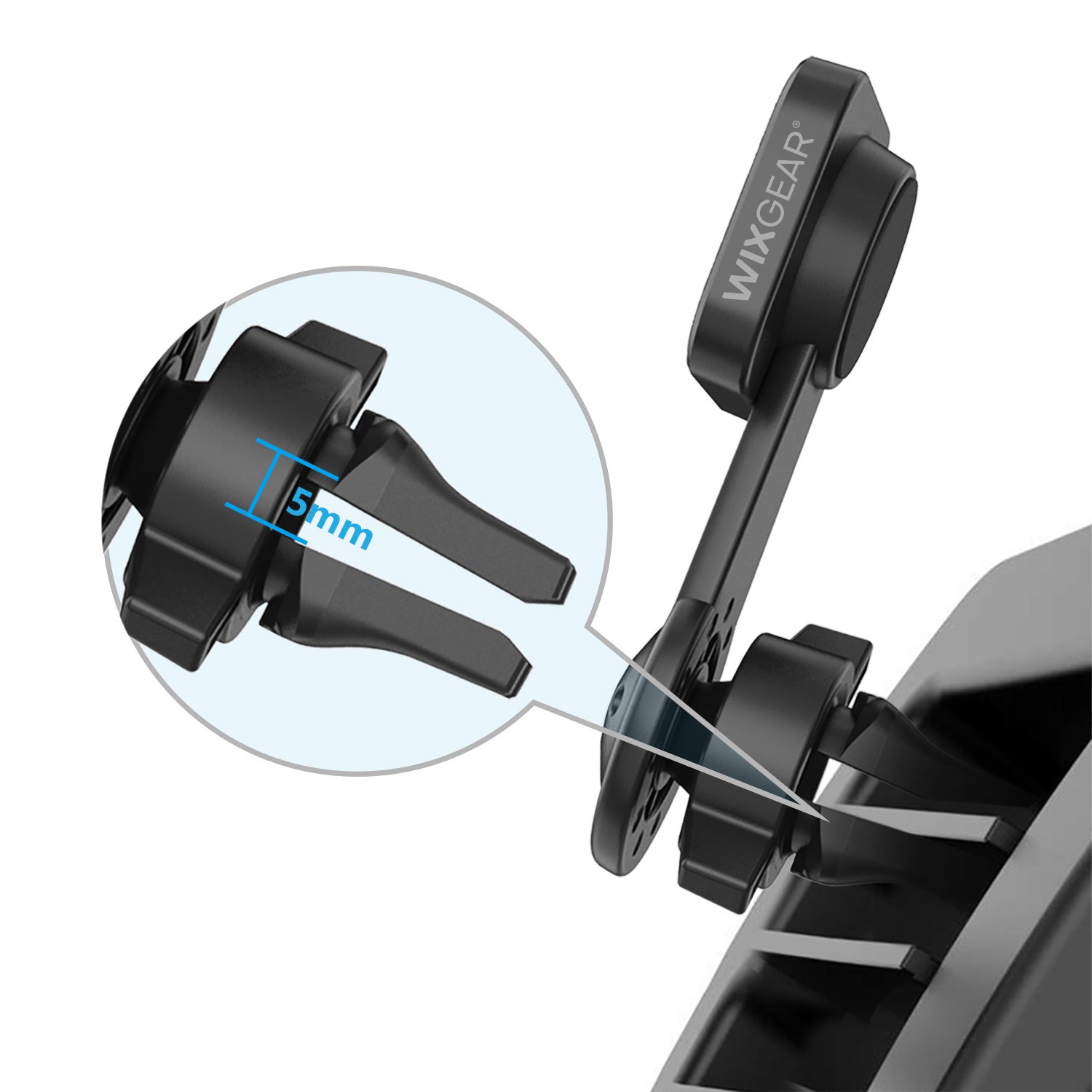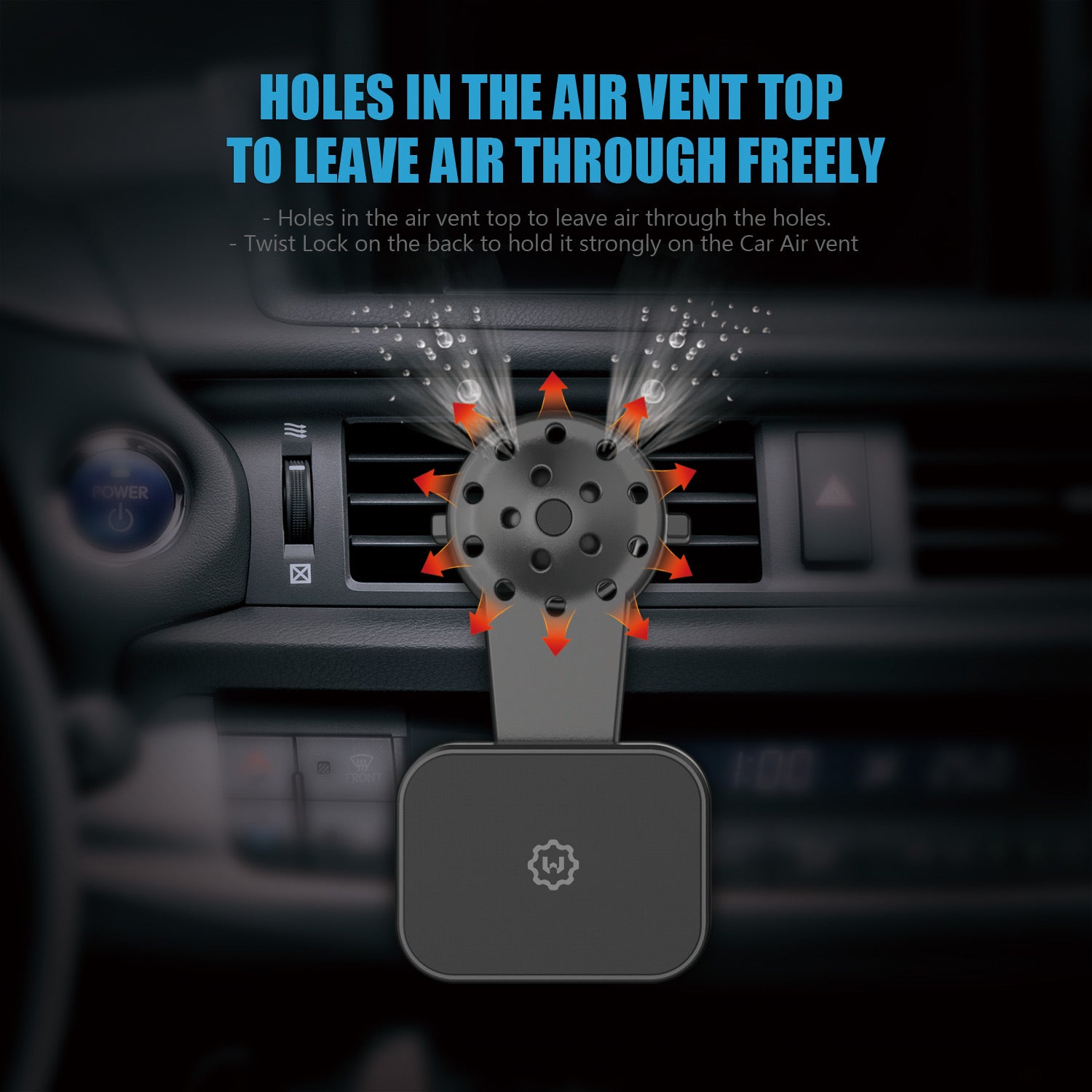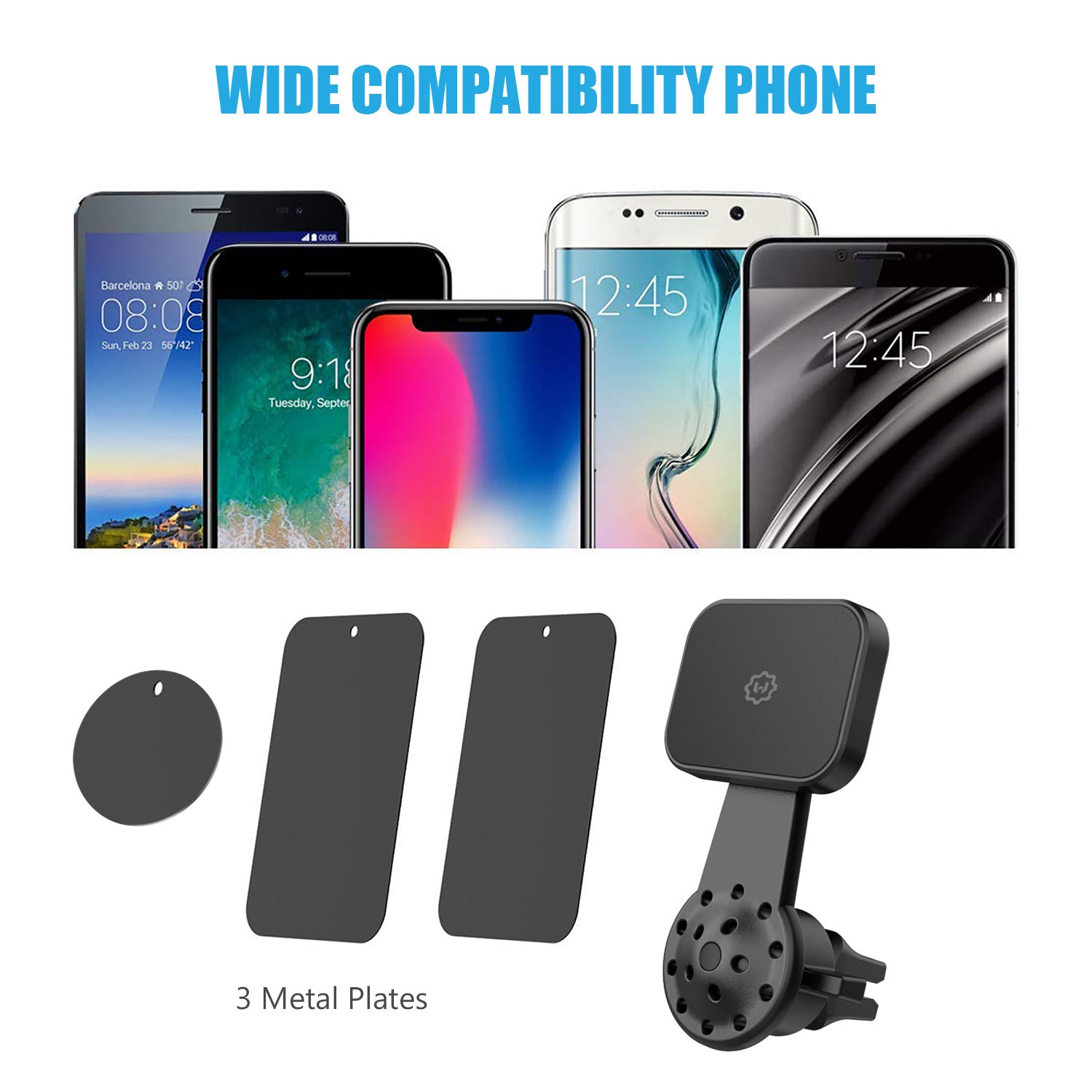 Magnetic Mount, WixGear Universal Air Vent Twist Hole Magnetic Phone Holder for Car, for All Cell Phones with Fast Swift-Snap Technology
UNIQUE AIR FLOW DESIGN: We have incorporated air holes into our magnetic mount phone holder for car so the air from your air vent does not become blocked. On cold days the heat will still disperse around your car as it is able to travel through the holes. This also applies to the air conditioning when the weather is warm. Your comfort is not negatively impacted.

CELL PHONE HOLDER: Position your cell phone where is most comfortable for you to enjoy music and utilize sat nav. The premium design ensures that vibrations, bumps and impacts will not disturb your magnetic phone car mount set up thanks to the rubber base and the strong adjustable vent grips.

POWERFUL MAGNETIC HEAD: Your cell phone will never fall or slide from the sophisticated and strong magnet surface. Our magnetic cell phone holder for car enables you to turn and swivel it as and when you need without it letting you down. It fits to any smartphone thanks to its smooth and powerful surface, including larger sized cell phone models.

EASY TO INSTALL CAR MOUNTS: Featuring an extender so you can move the magnet head away from the air vent if necessary. You can install it into your vehicle simply by using the twist lock on the back of the magnetic phone mount which strongly grips the air vent you choose. This has to be the easiest to use magnetic car mount on the market

CAR PHONE MOUNT: US PATENT a new designed convenient magnetic car phone mount for your vehicle which fits all smartphone models. The unique design is effortless to fit the vents in your car and will not disturb airflow at all, thanks to the extended car mount head which means you can position it away from the front of the air vent mount so it doesn't disturb the airflow.
UPC:  851077006750