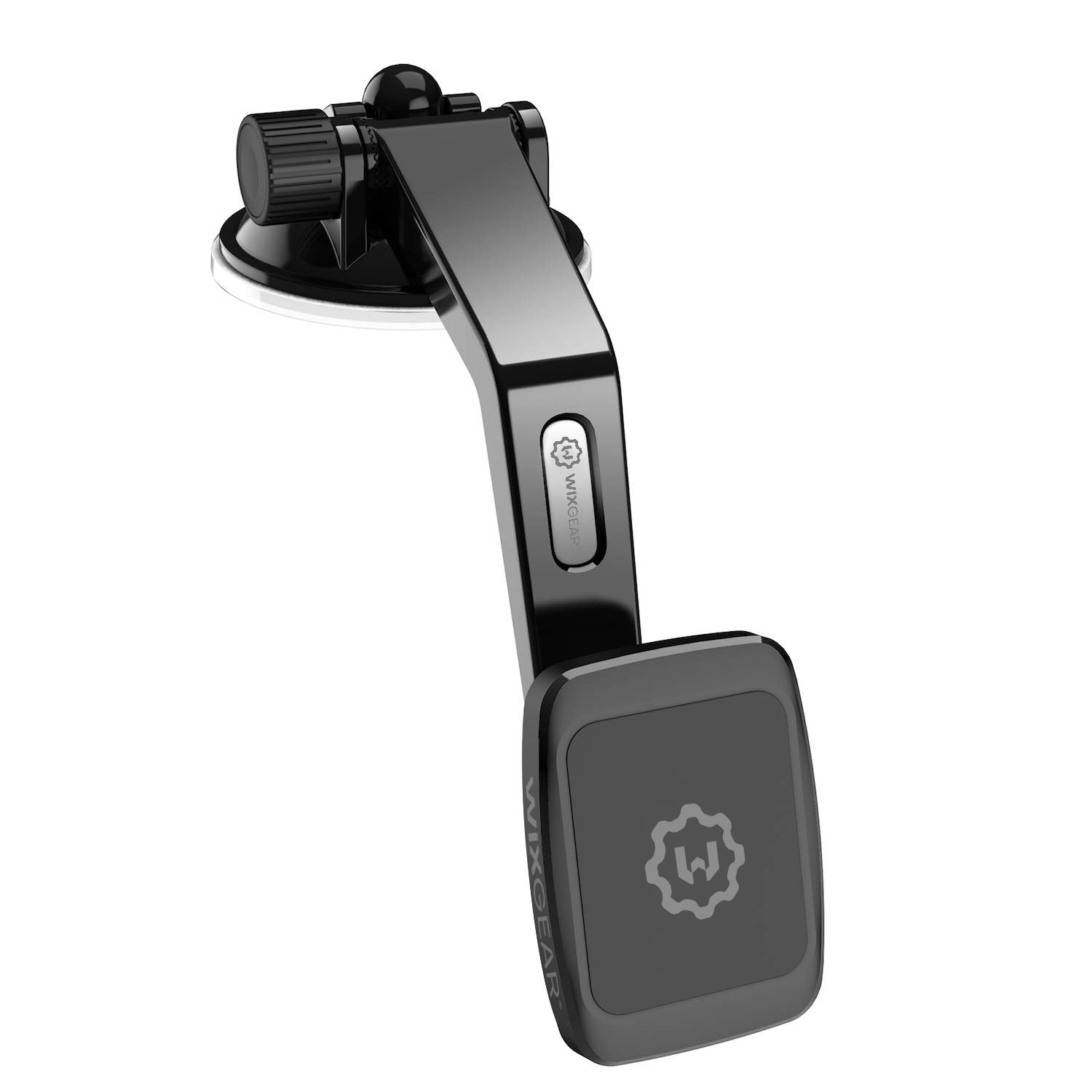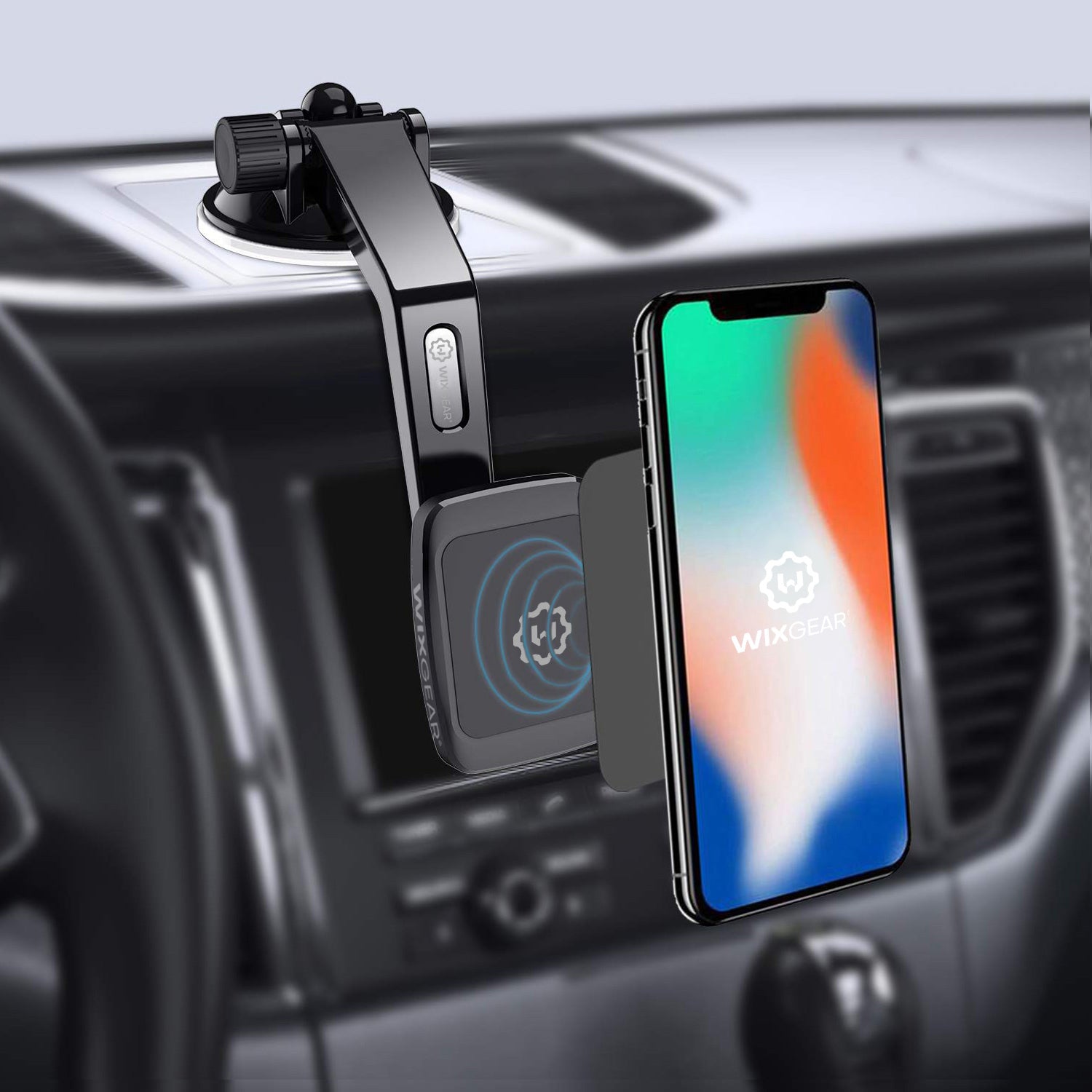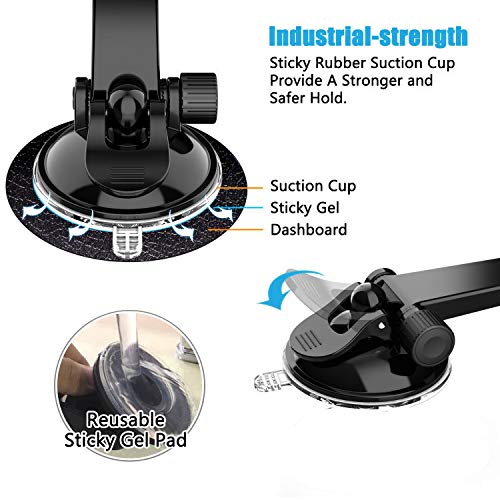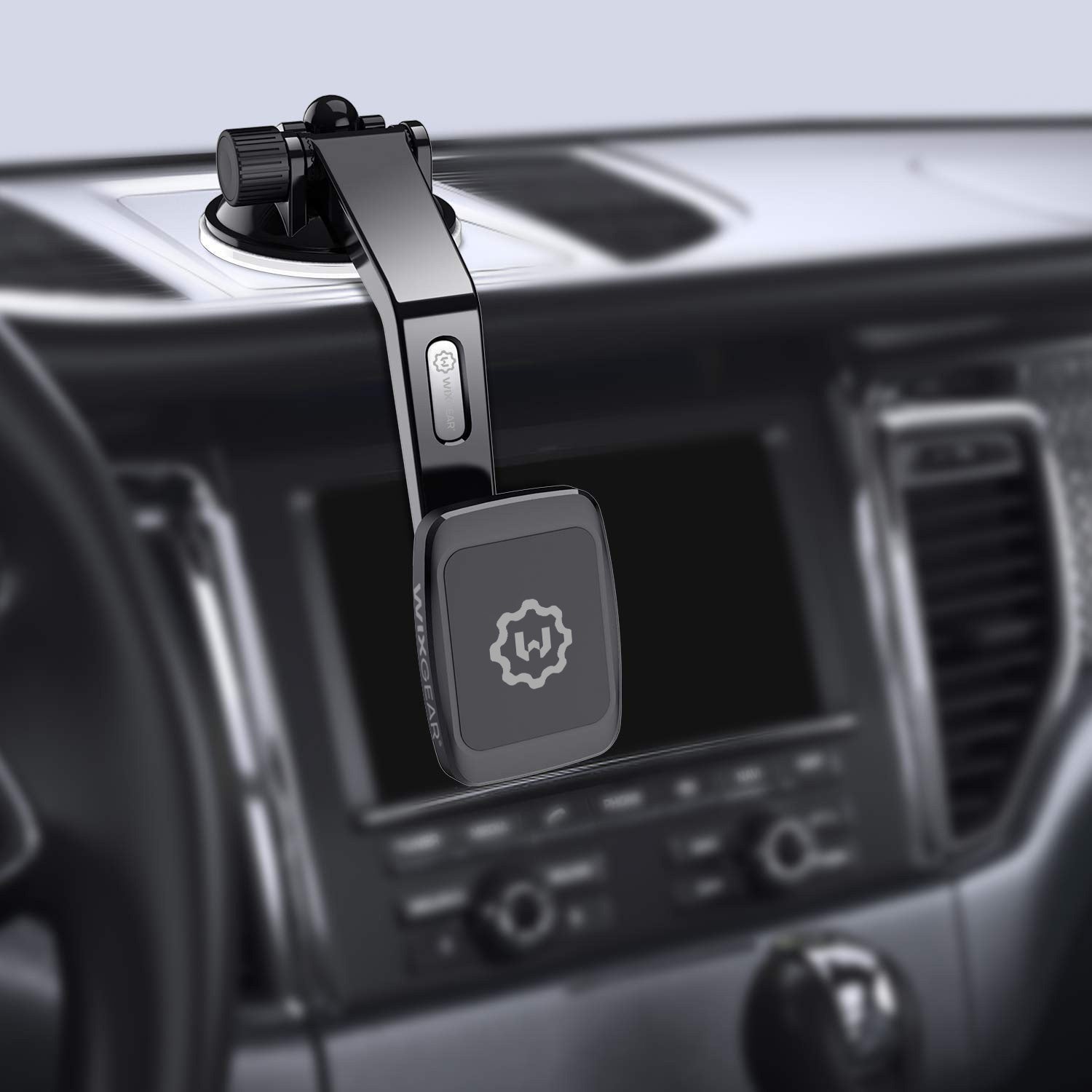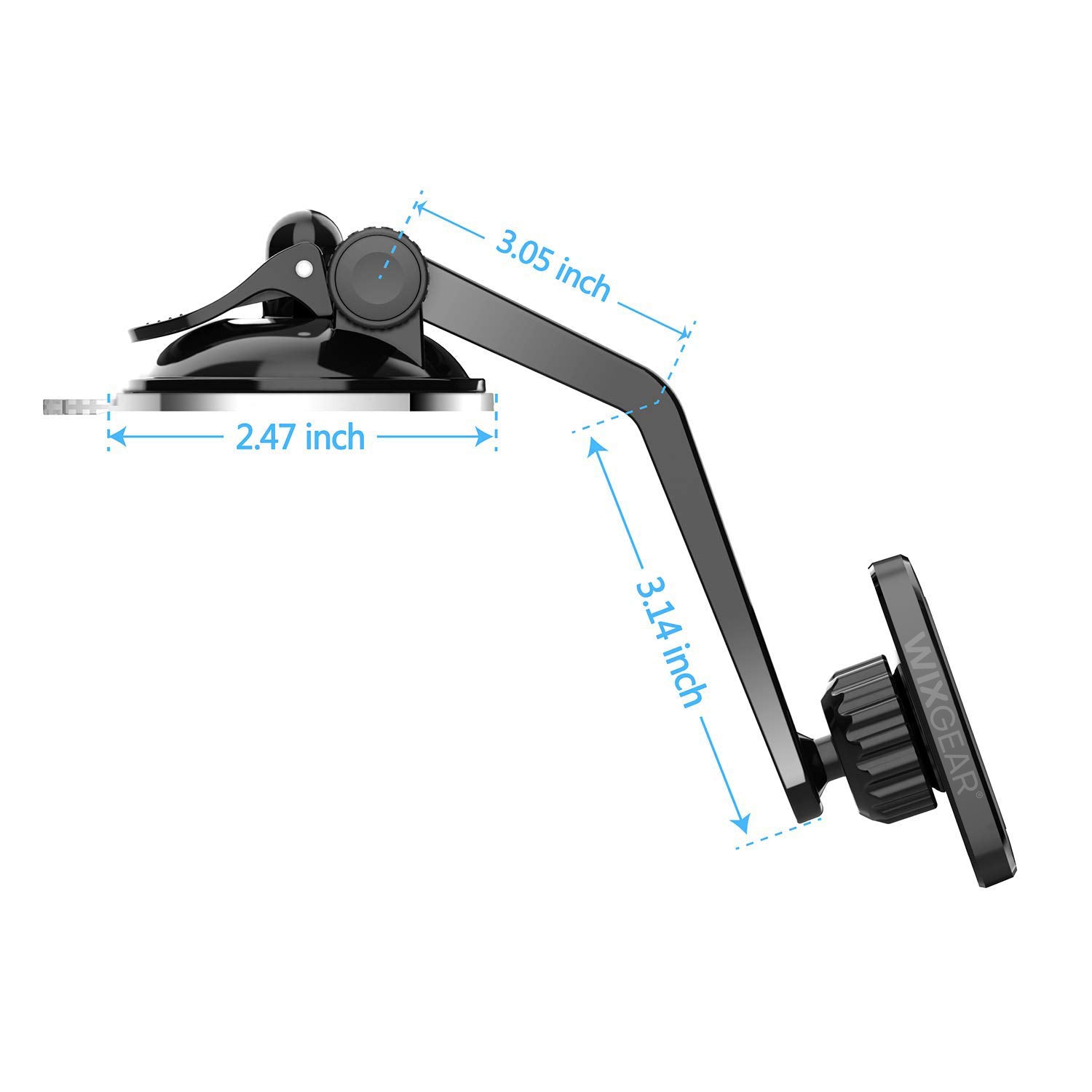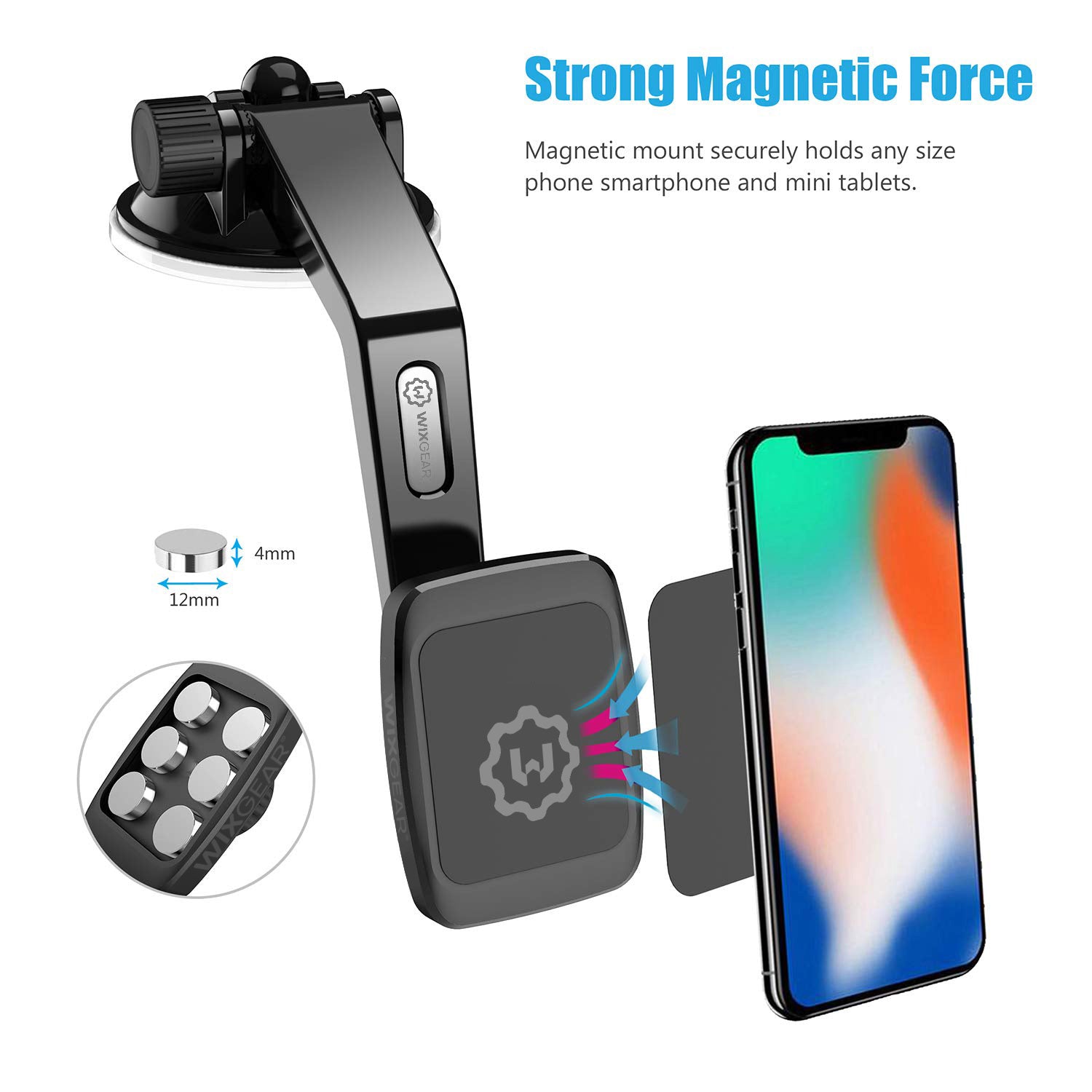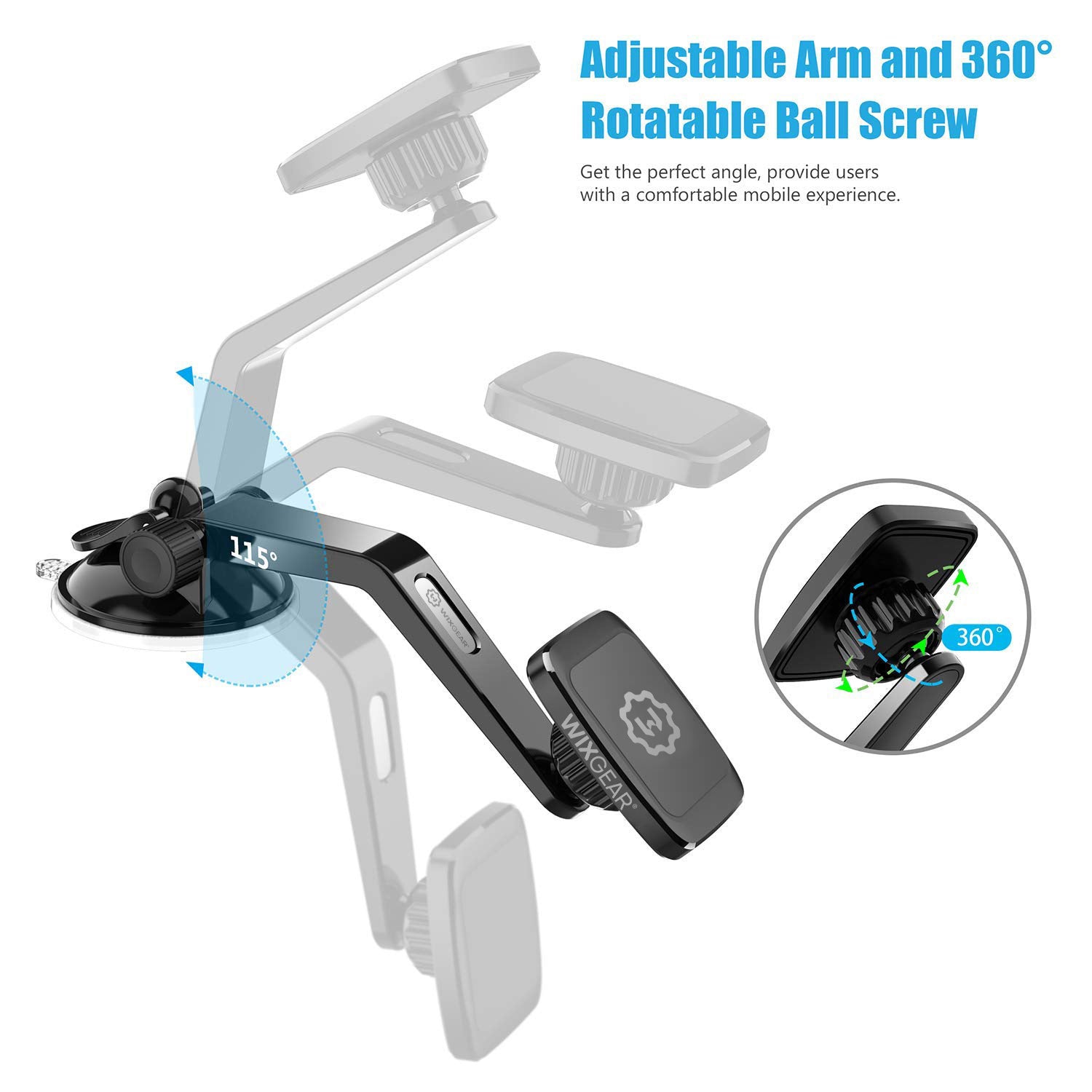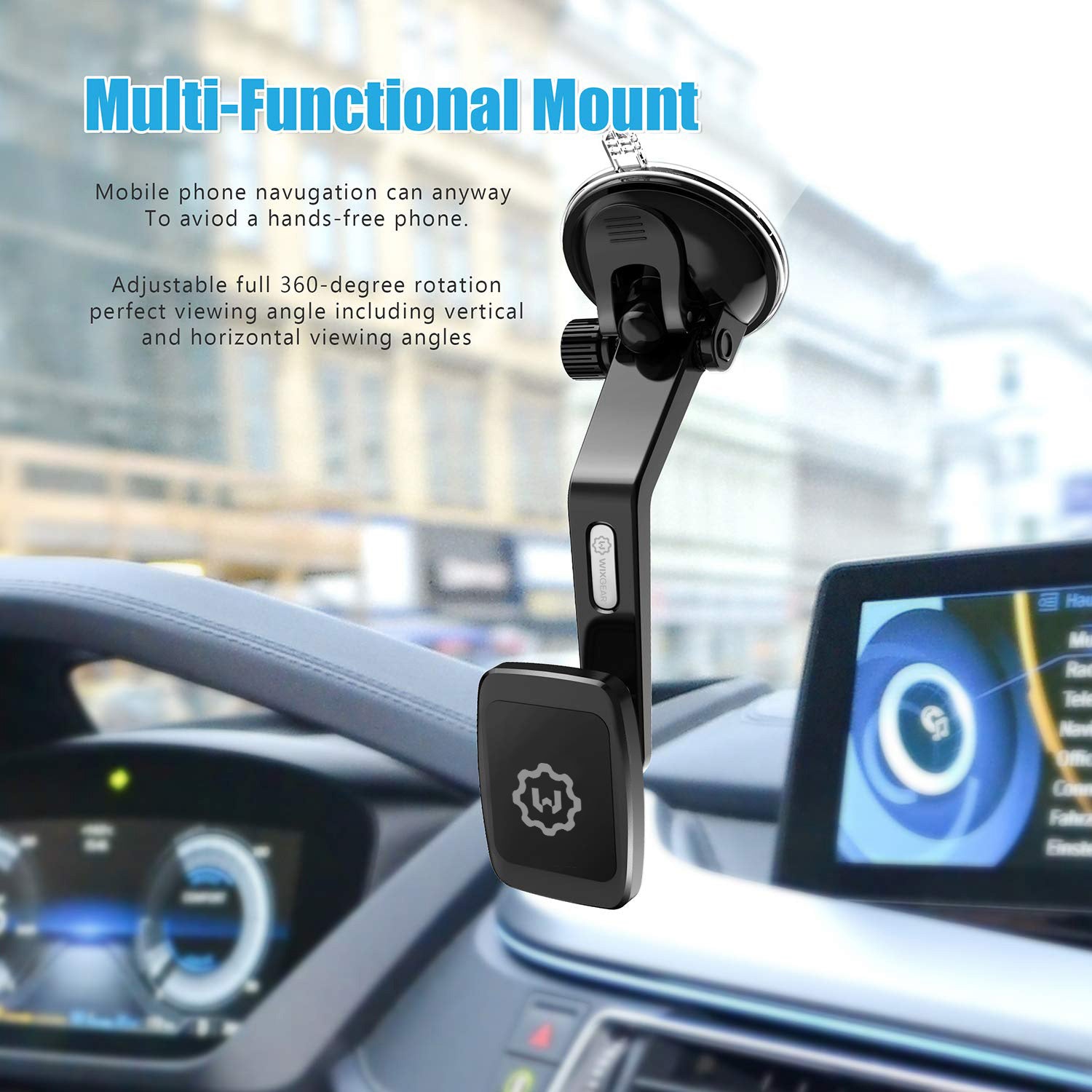 Magnetic Mount, WixGear Universal Dashboard Curved Magnetic Phone Car Mount Holder
SLEEK SLIMLINE MOUNT: Finally, a phone holder for car that is as elegant as your smartphone. Curving from the top of the dashboard down, this magnetic mount keeps your car looking uncluttered, clean, and tidy while allowing easy access to your phone while you drive.
PREMIUM QUALITY MATERIALS: Made with the best quality of materials available on the market, our magnetic cell phone holder for car is rugged and durable, yet gentle on your phone, allowing it 360 degrees of rotation for best viewing.
SILICONE-COATED MOUNT: Our car phone mount features powerful magnets that are coated with silicone to protect your phone over every bump and stretch of rough road that you drive on. Eliminating shocks and jostling, this magnetic phone car mount protects your investment of your smartphone.
CLEAR WINDSHIELD VIEW: Unlike other magnetic phone mounts, this one curves down and away from your windshield giving you an unobstructed view of the road as you drive while giving you a clear view of your smartphone as well.
360 DEGREE ROTATION: This magnetic phone car mount allows your phone to be turned 360 degrees enabling you to use both portrait and landscape orientations. As an added benefit, this mount allows your smartphone's charging ports to remain clear, unblocked, and accessible.
Trendy and Sleek Cell Phone Holder For Car
Keep your view of the road free and clear with this unique and curved phone mount. Placing your phone at the perfect level while keeping your eyes on the road has never been easier or more attractive. The powerful gel suction cup at the base of the mount grips tightly to your dashboard and removes without leaving a mark. Rinseable, you can remount this holder over and over again getting the same, tight grip as the first time you used it.
Powerful Magnetic Grip
To enable the ultra-strong magnets to grip your phone securely, simply slip the magnetic plate between your phone and its case. Your phone is now ready to securely attach to the magnetic phone holder.
Now place your phone on the silicone coated pad on the holder and feel the grip take place. The silicone coating cushions your phone from all the bumps and shocks associated with driving.
Spin your phone 360 degrees to take advantage of any viewing angle you like. You can even adjust the curved area of the magnetic phone holder up to 90 degrees to get the precision viewing experience you require.
Instructions how to set up the Mount
1) First, clean up the surface on the mounting place. 
2) Peel off the sticker from the mount and Lock it on the dashboard. 
3) Place the magnet metal plate in your case between the cover and the phone, Or stick on the round magnet metal on your phone or GPS 
3) And your phone is good to go!