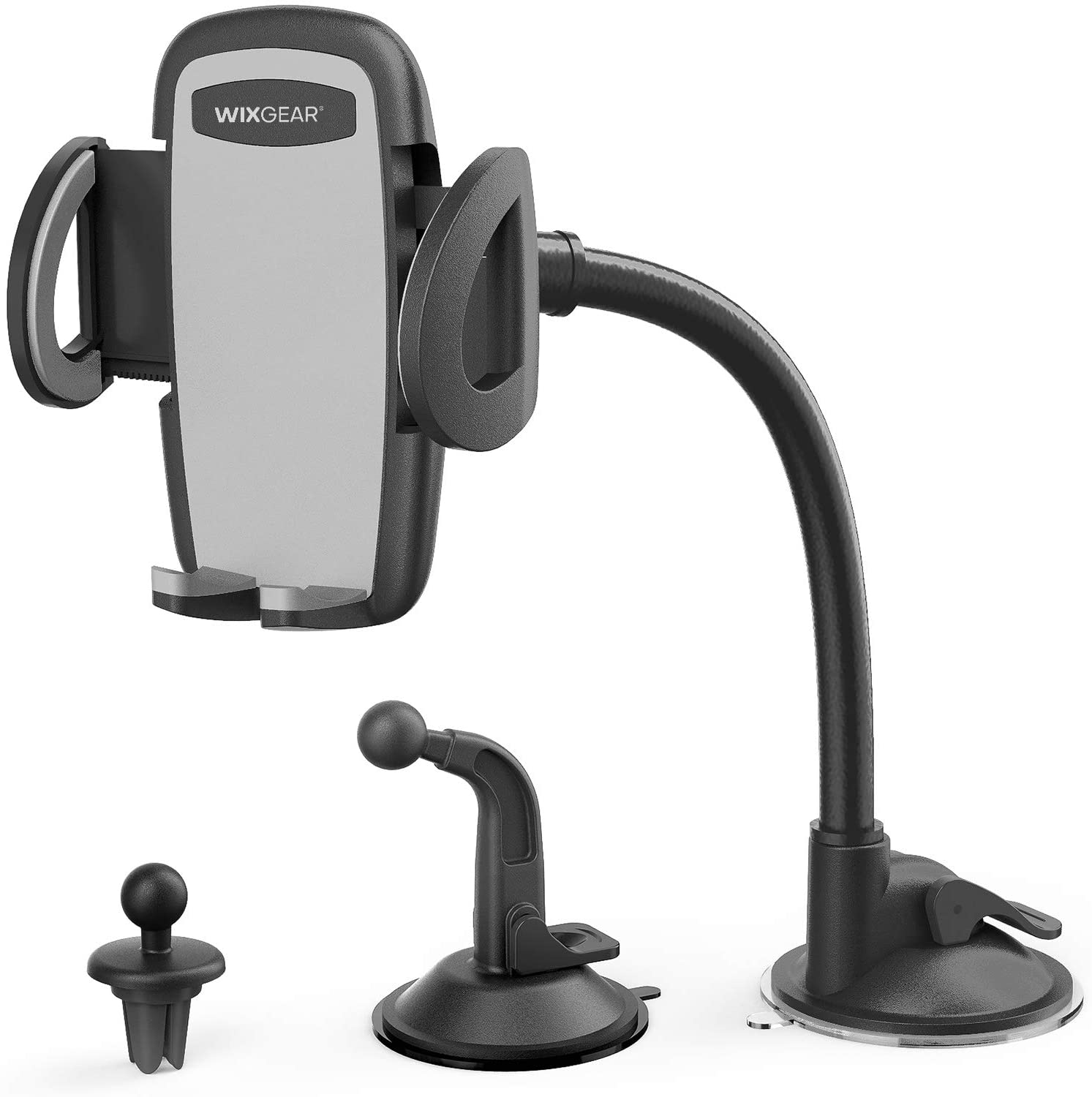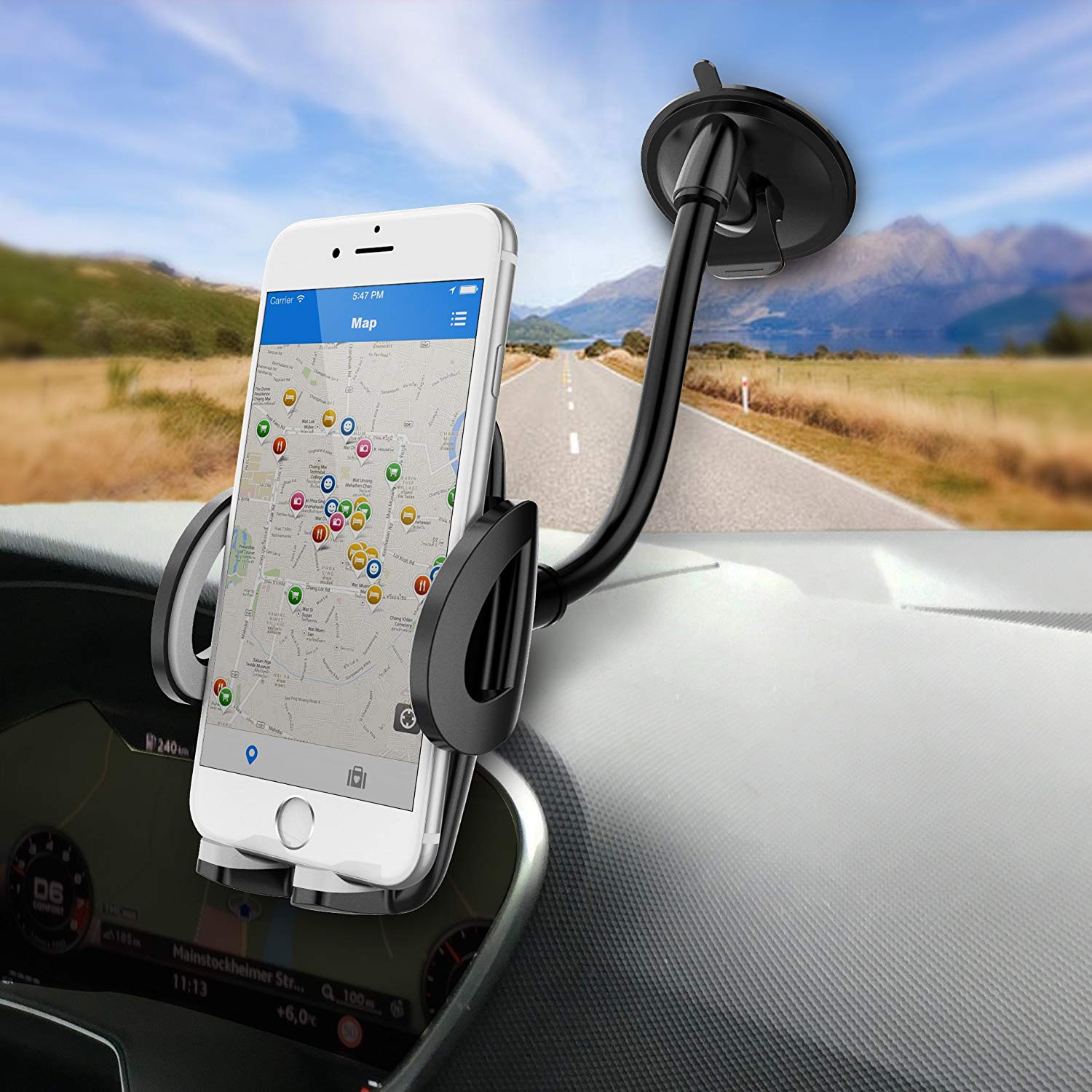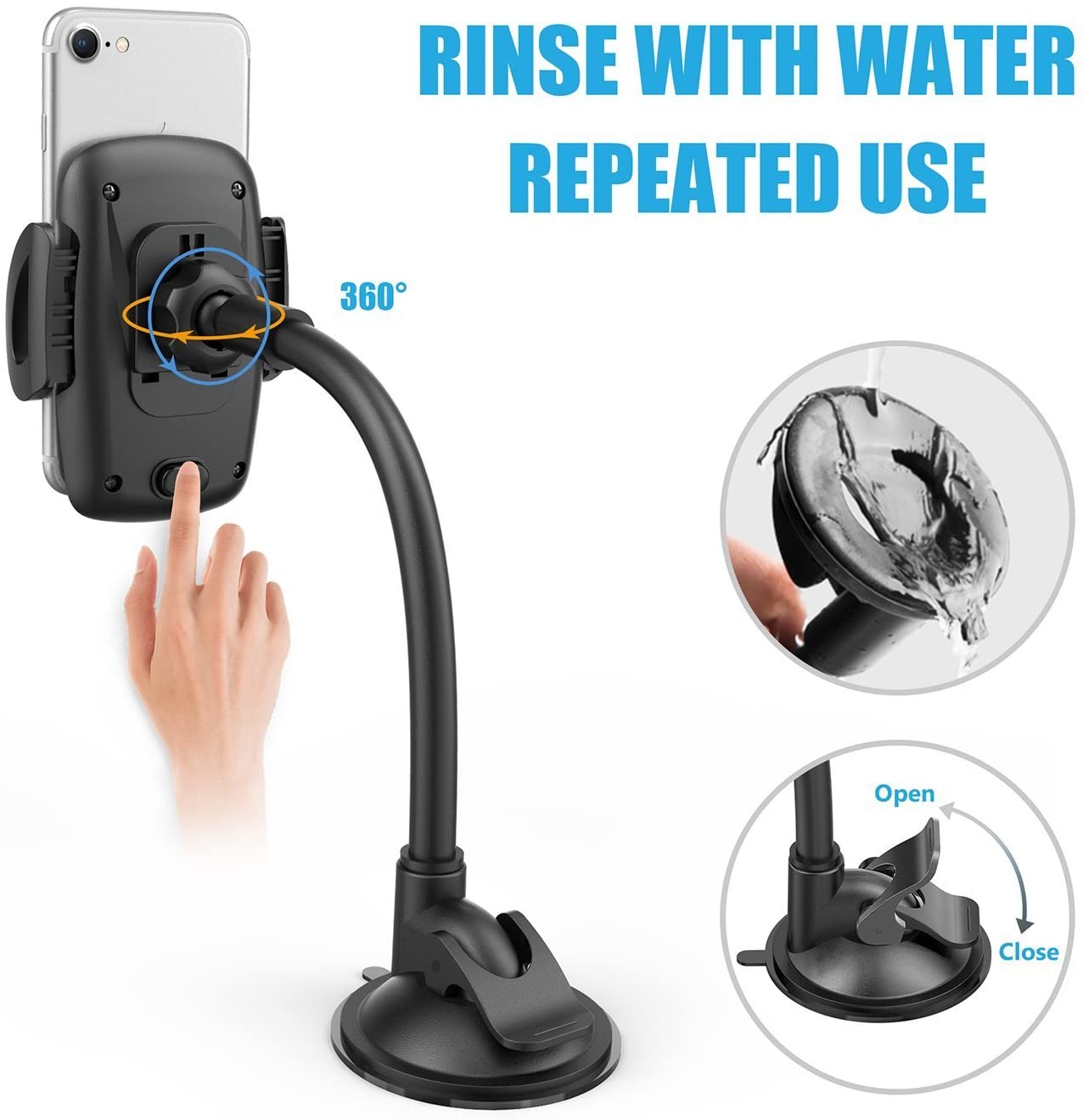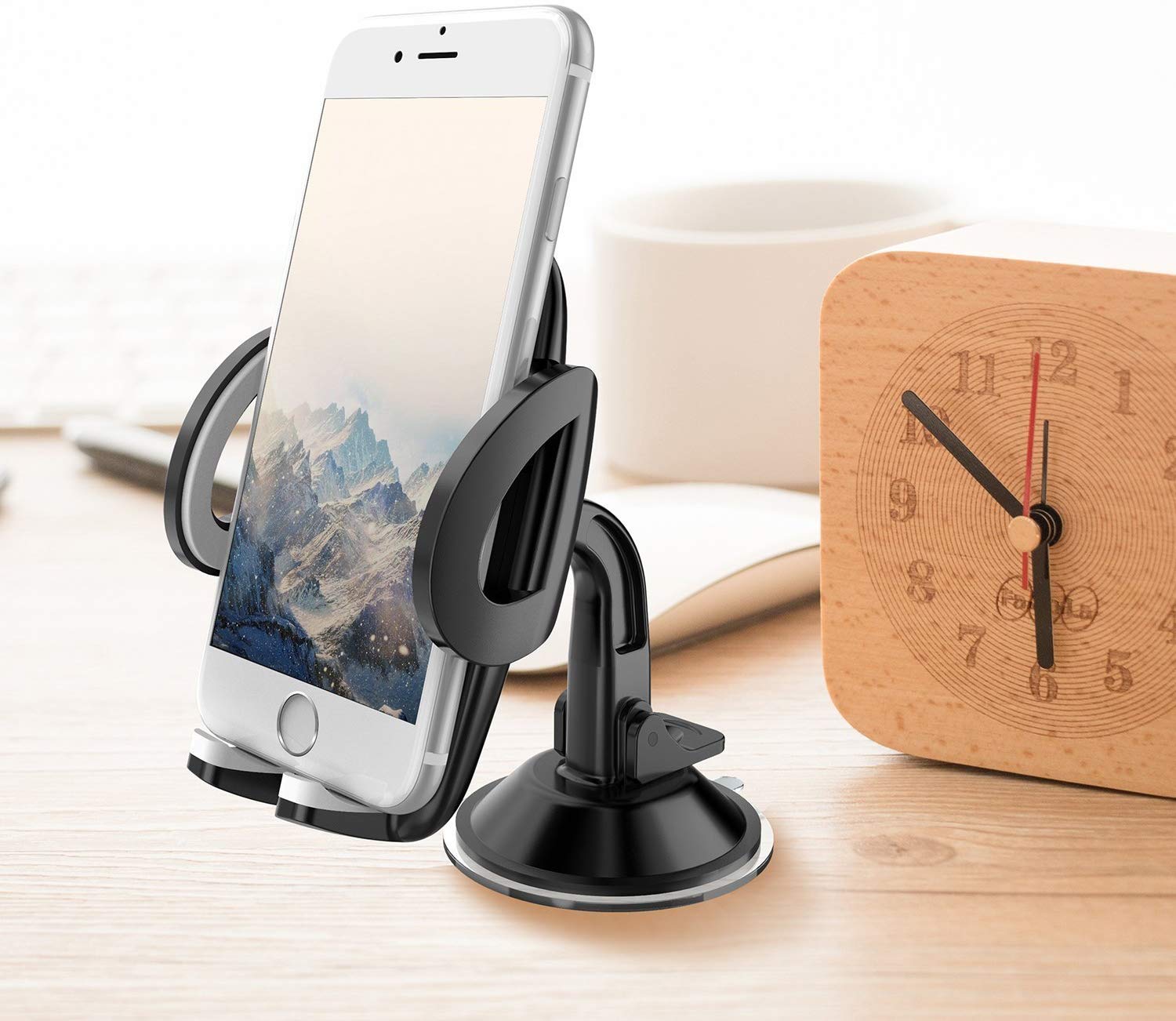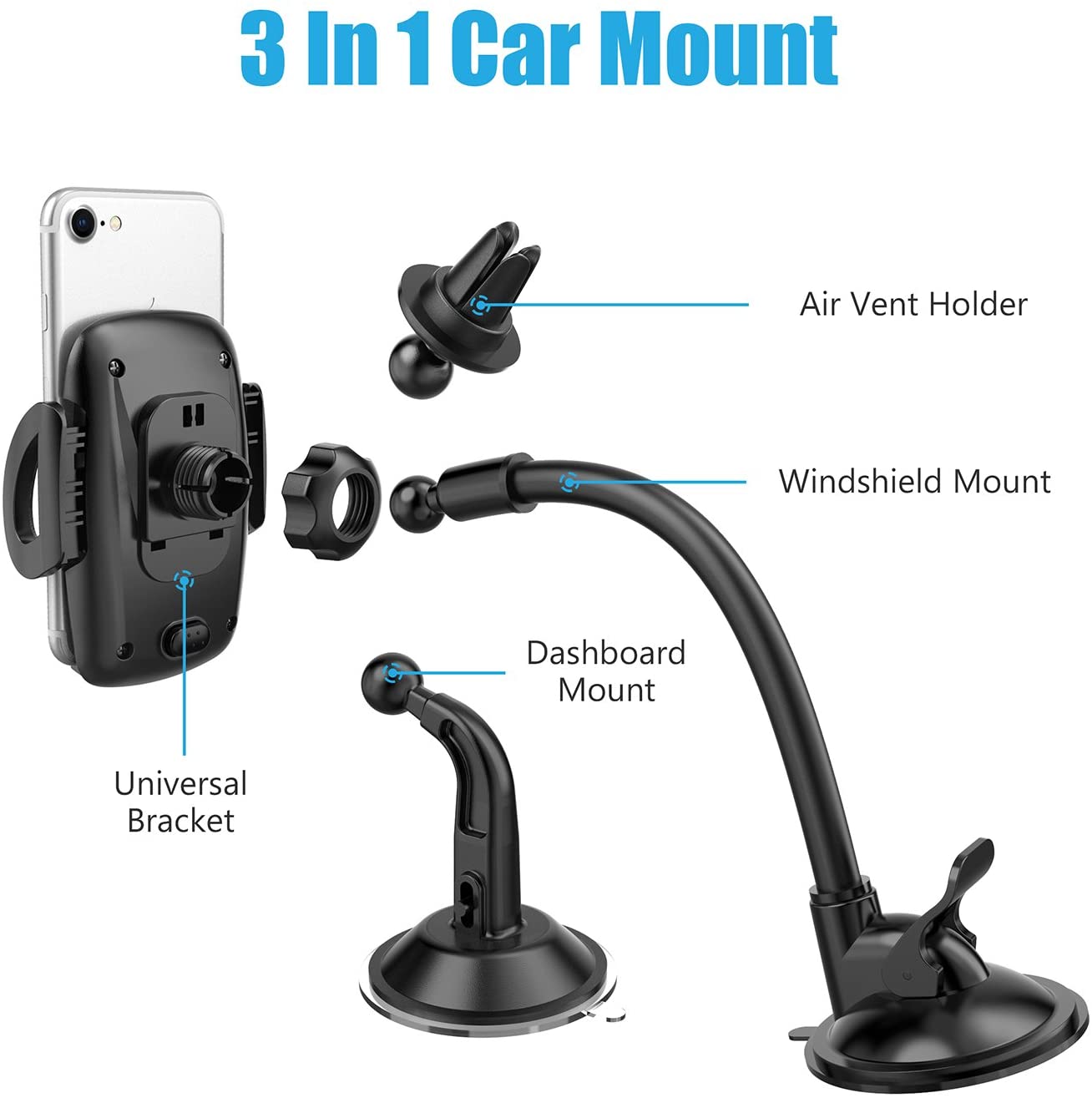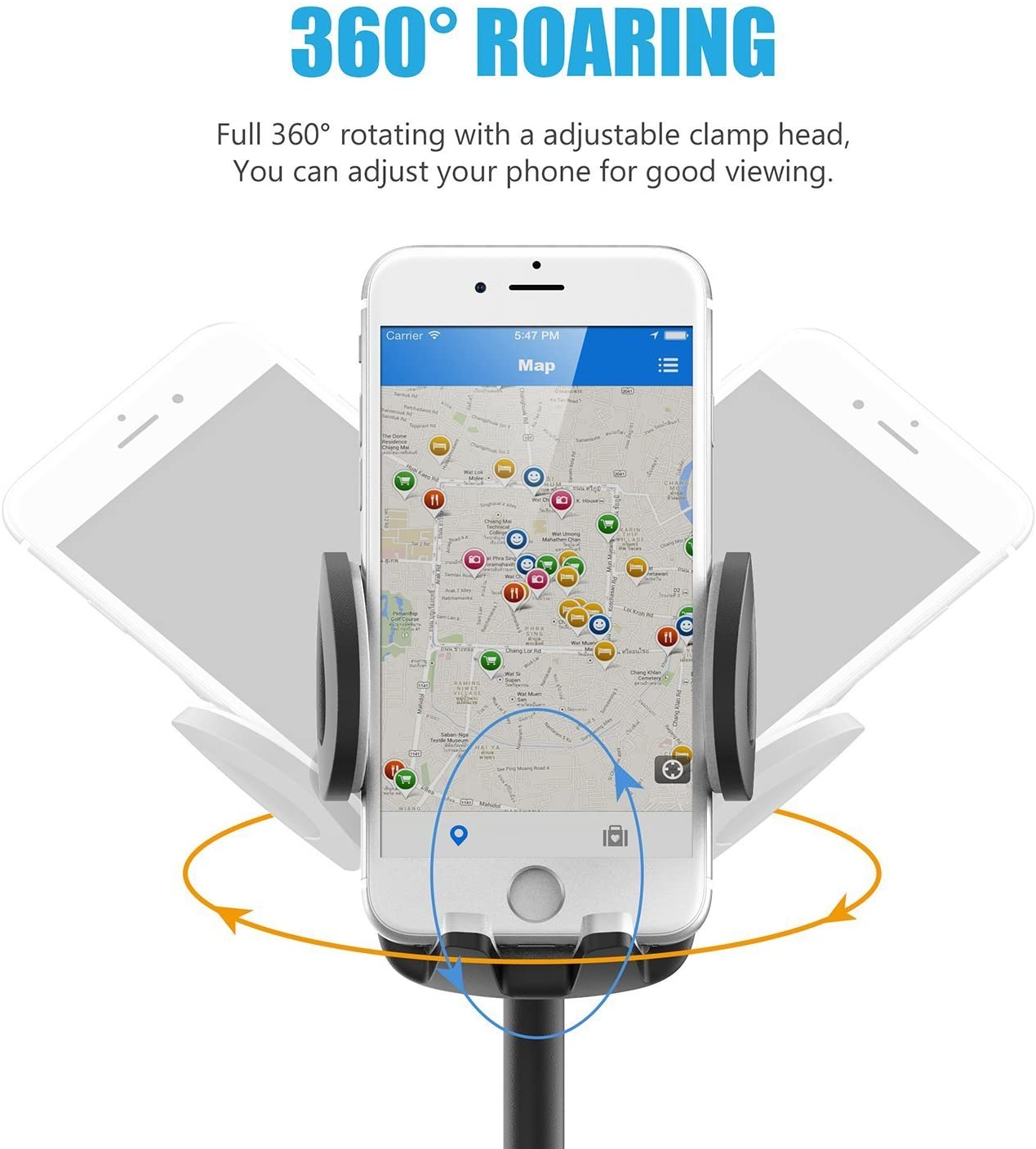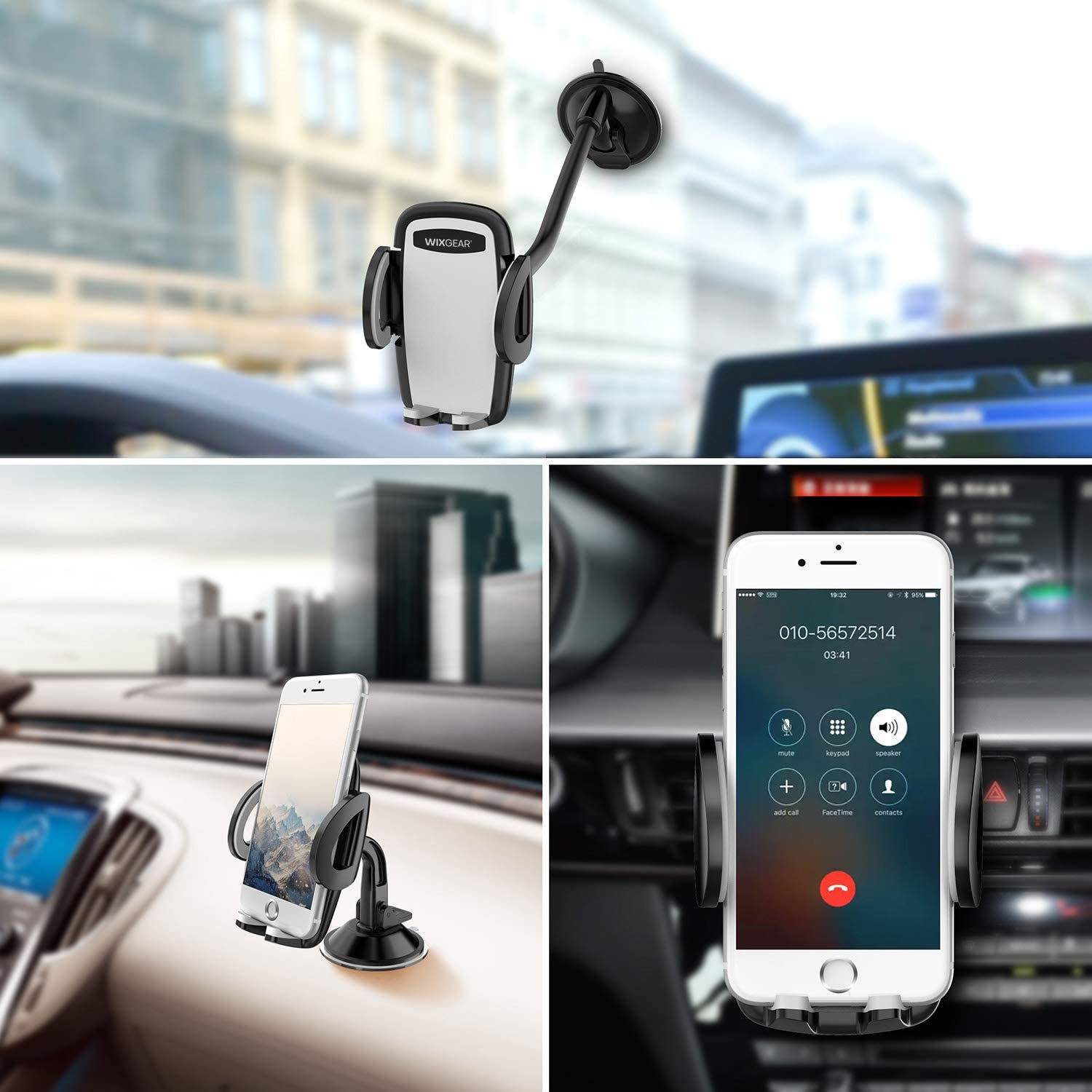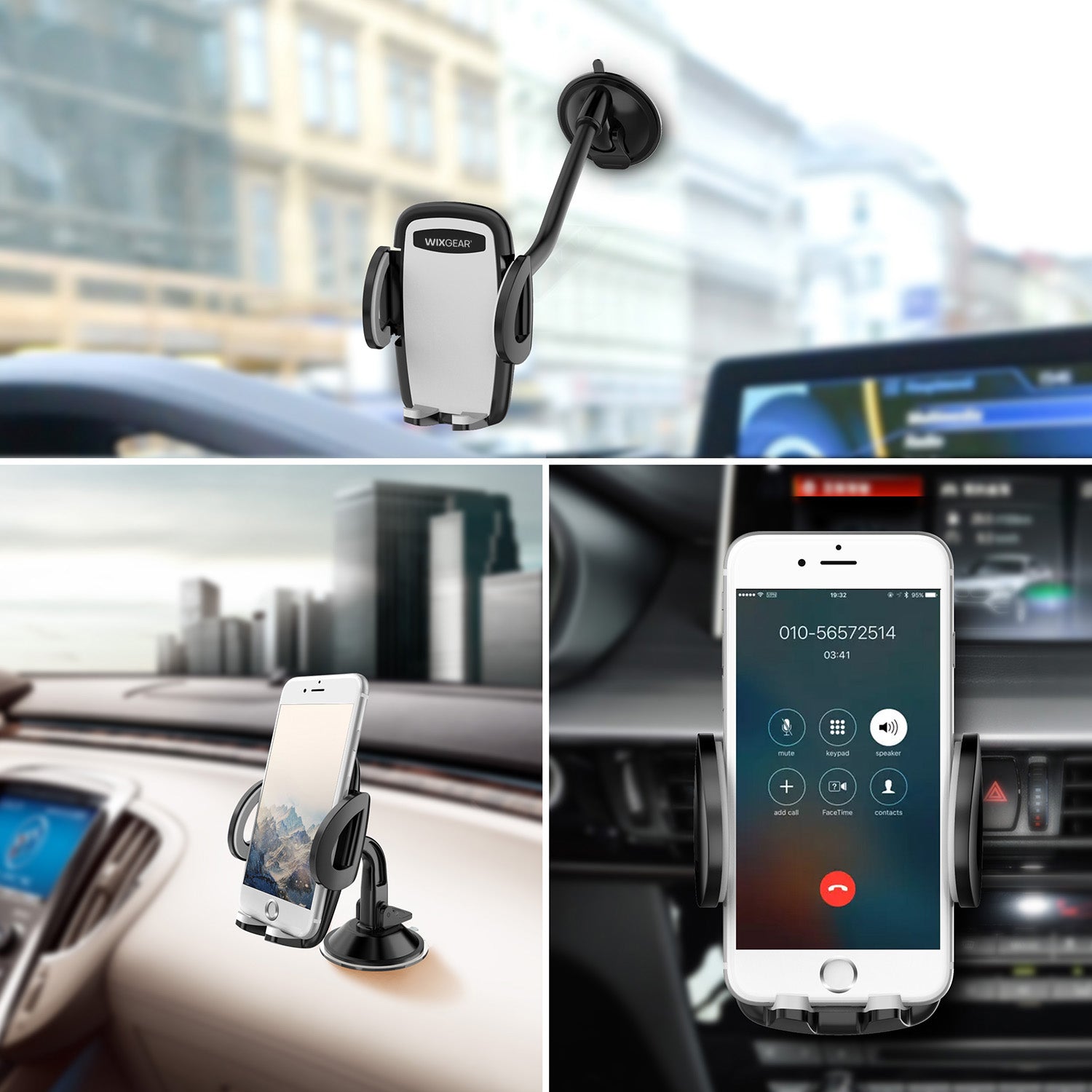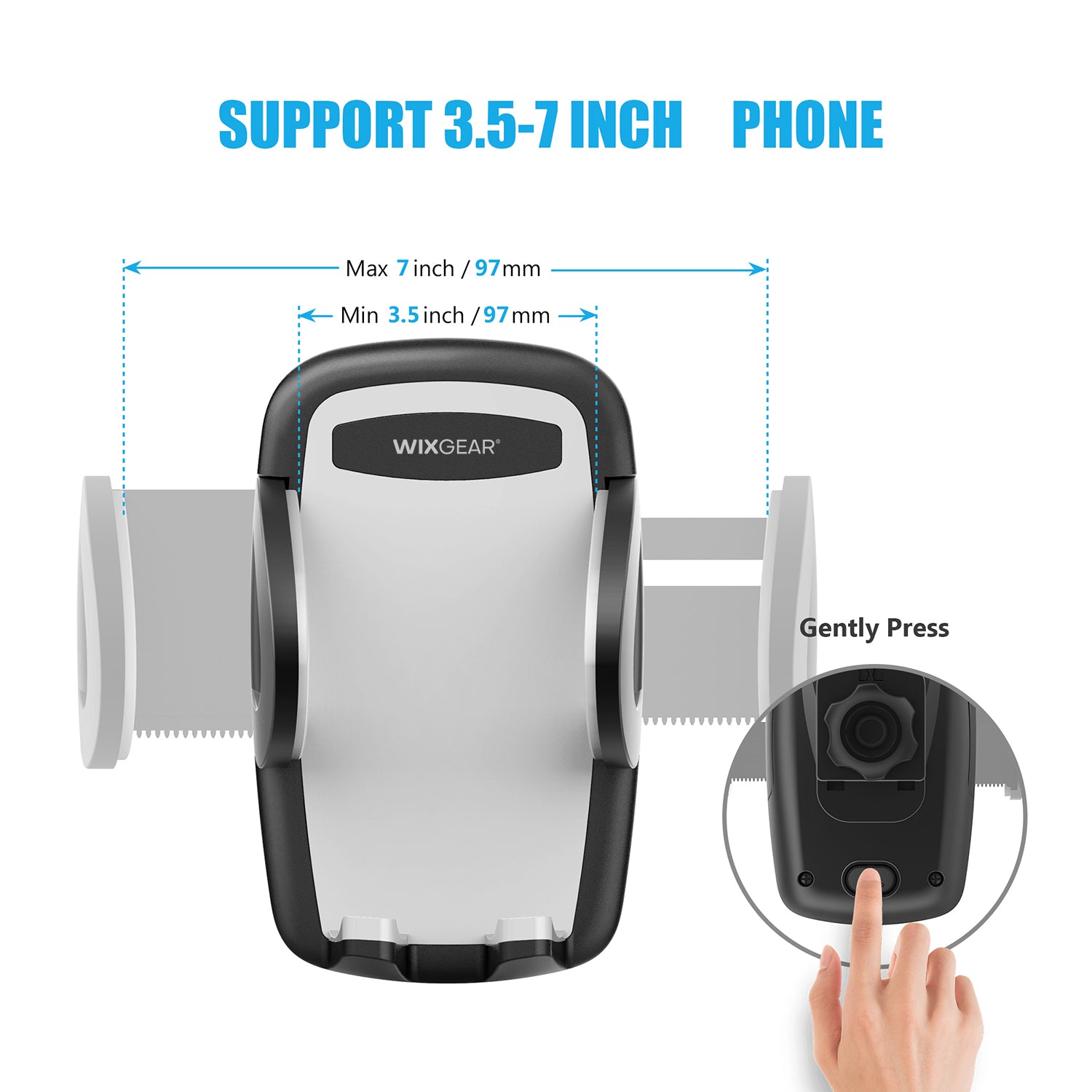 WixGear 3-in-1 Universal Car Phone Mount Phone Holder for Car, Cell Phone Car Mount Air Vent Holder with Dashboard Mount
3-IN-1 CELL PHONE HOLDERS: Use your phone with safety while you drive with the help of this sturdy 3-in-1 car cell phone holder. The pack includes three different car phone mounts –an air vent mount, a dashboard mount, and a windshield mount. Using the phone GPS while driving has never been easier!

Swiveling DESIGN FOR OPTIMAL VISIBILITY: All three iPhone car mounts allow you to rotate the phone and swivel it until you find the angle that provides you with the best visibility. Once you find the right angle, the cell phone car mounts will keep your phone sturdily in place without any problems!

STURDY PHONE MOUNT BASES: The air vent phone holder has been specially designed to clip on your car's air vents, without scratching them. As for the dashboard and windshield phone holders, they have a powerful suction base that can withstand the weight of your phone and hold it even on the bumpiest roads!

COMPATIBLE WITH ALL SMARTPHONES: It doesn't matter if you have an iPhone, a Samsung, and LG, or any other brand. This is a universal cell phone holder that fits all smartphones. The phone holder has a rubber layer that will keep the edges of your expensive device scratch-free.

EASY TO INSTALL AND RE-ADJUST: The installation of the three different cell phone holders for the car is incredibly easy, and it only takes a second! Once you decide to remove the smartphone car mounts or simply change their position, your dashboard, window, and vent won't have scratches.