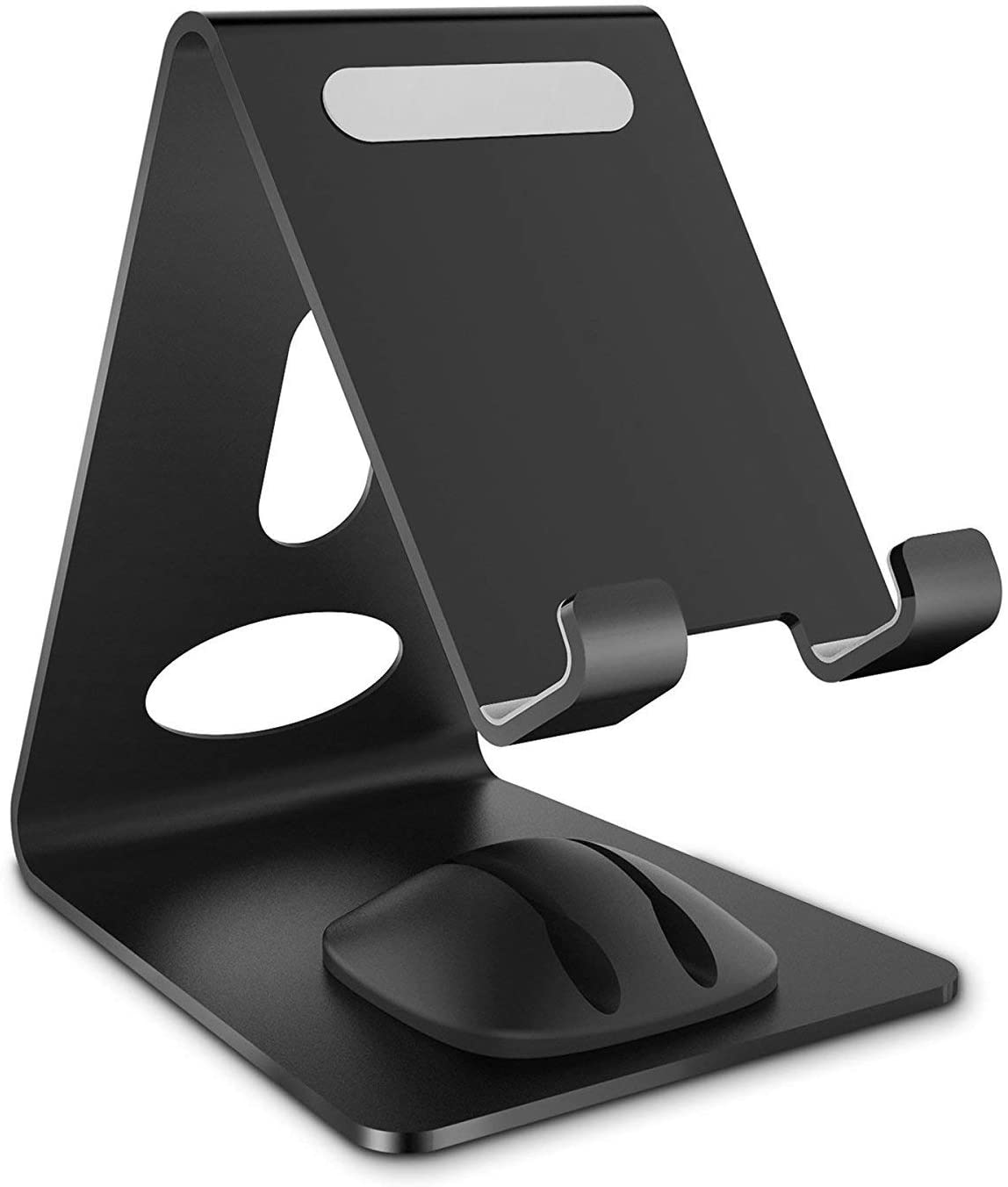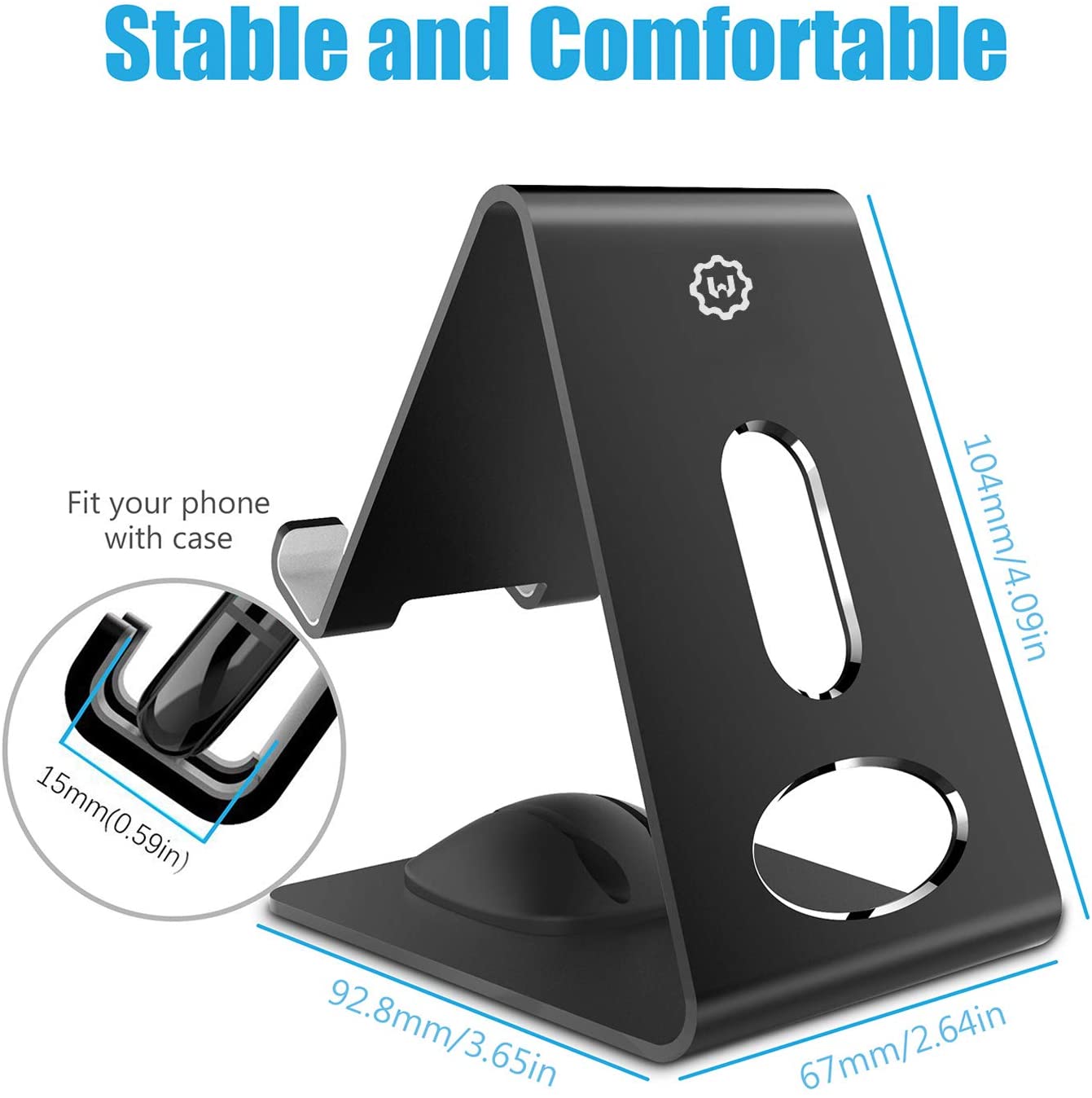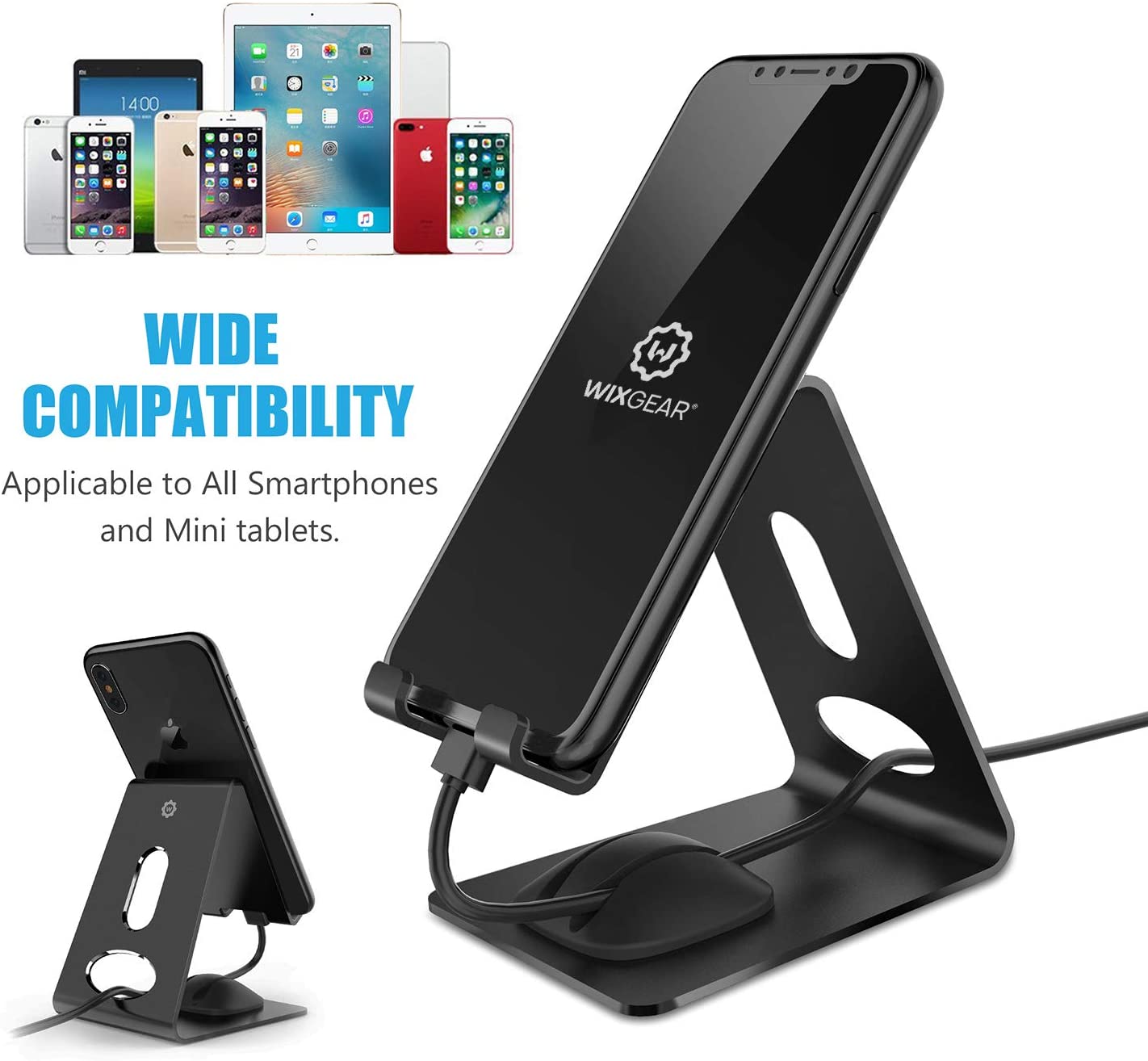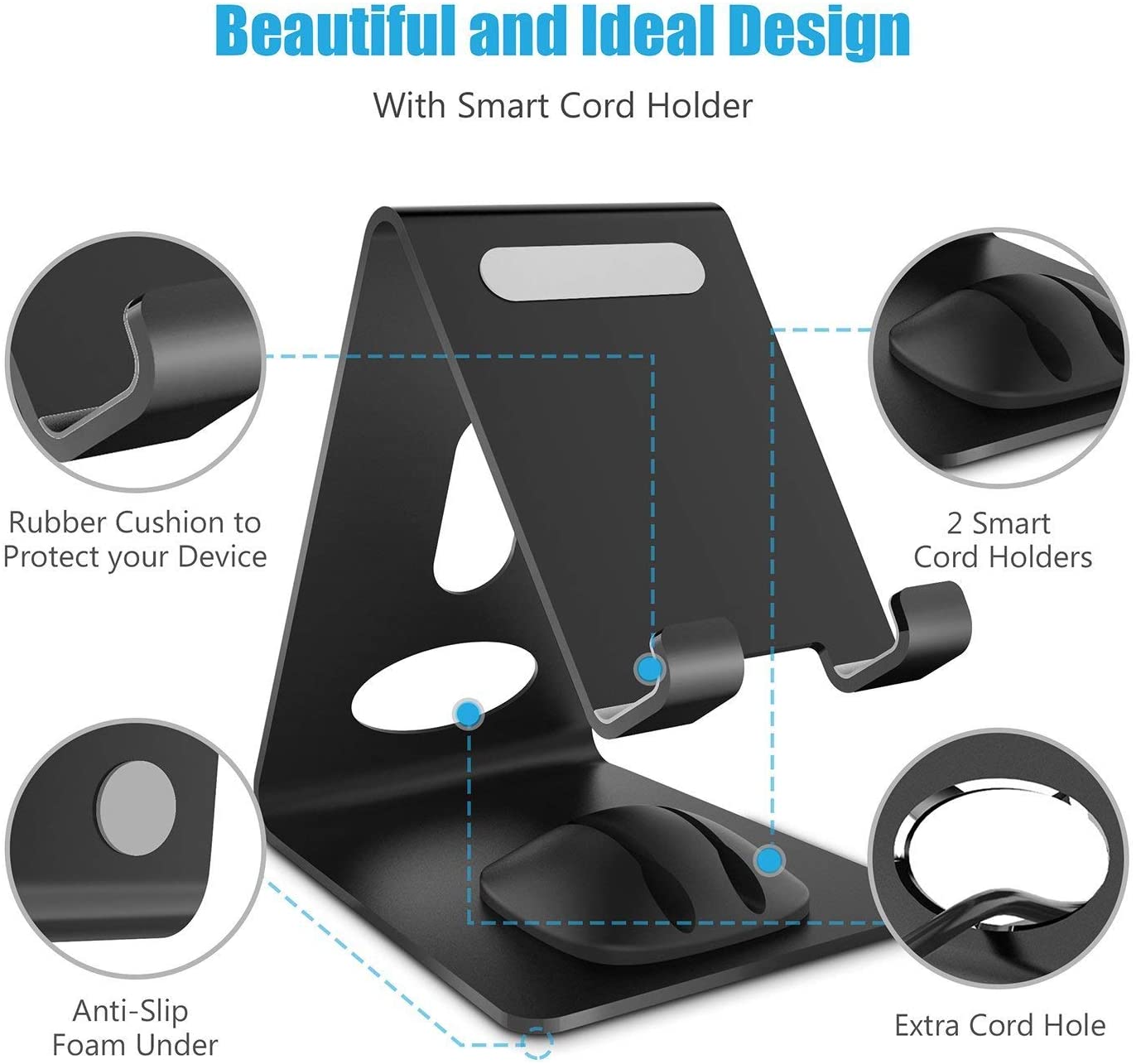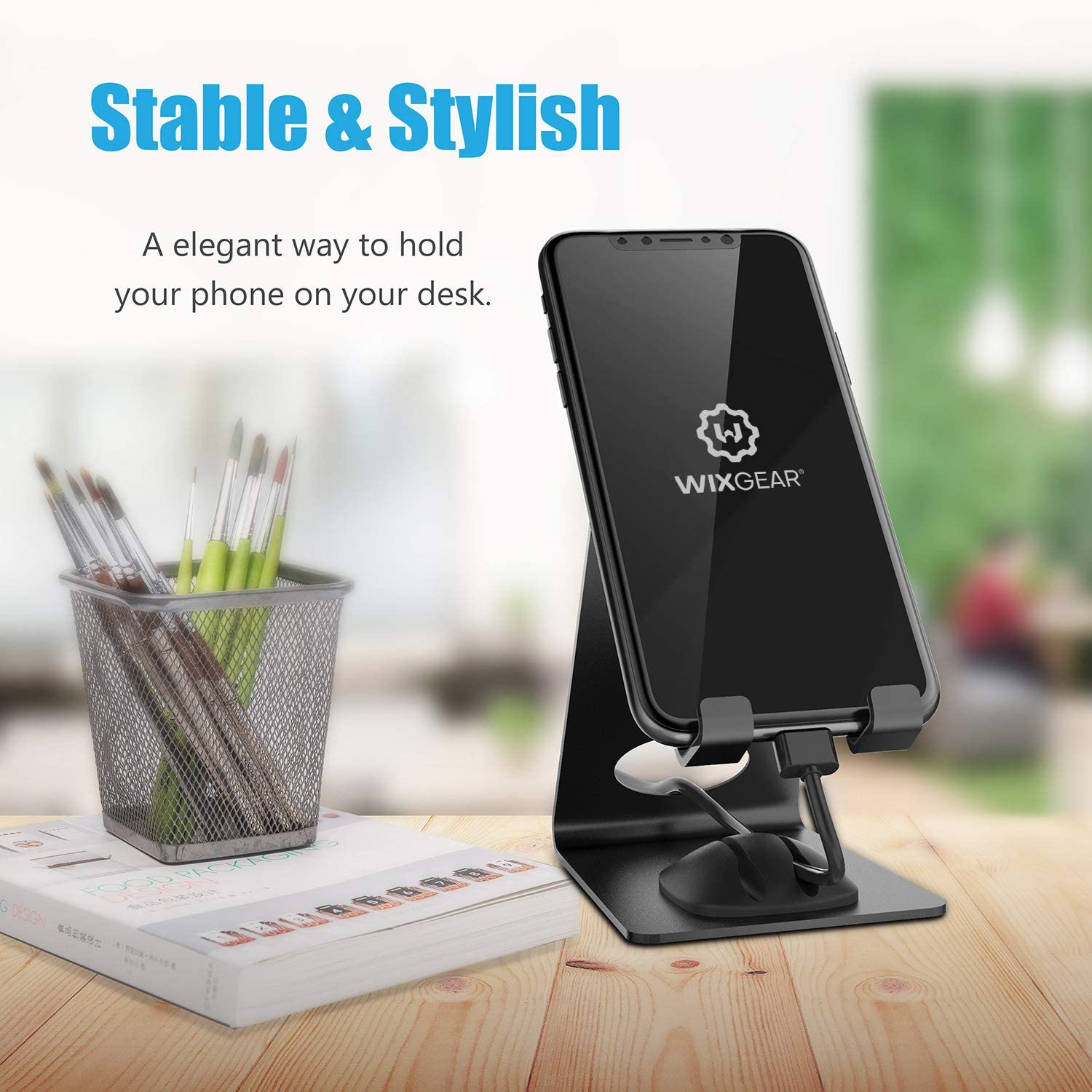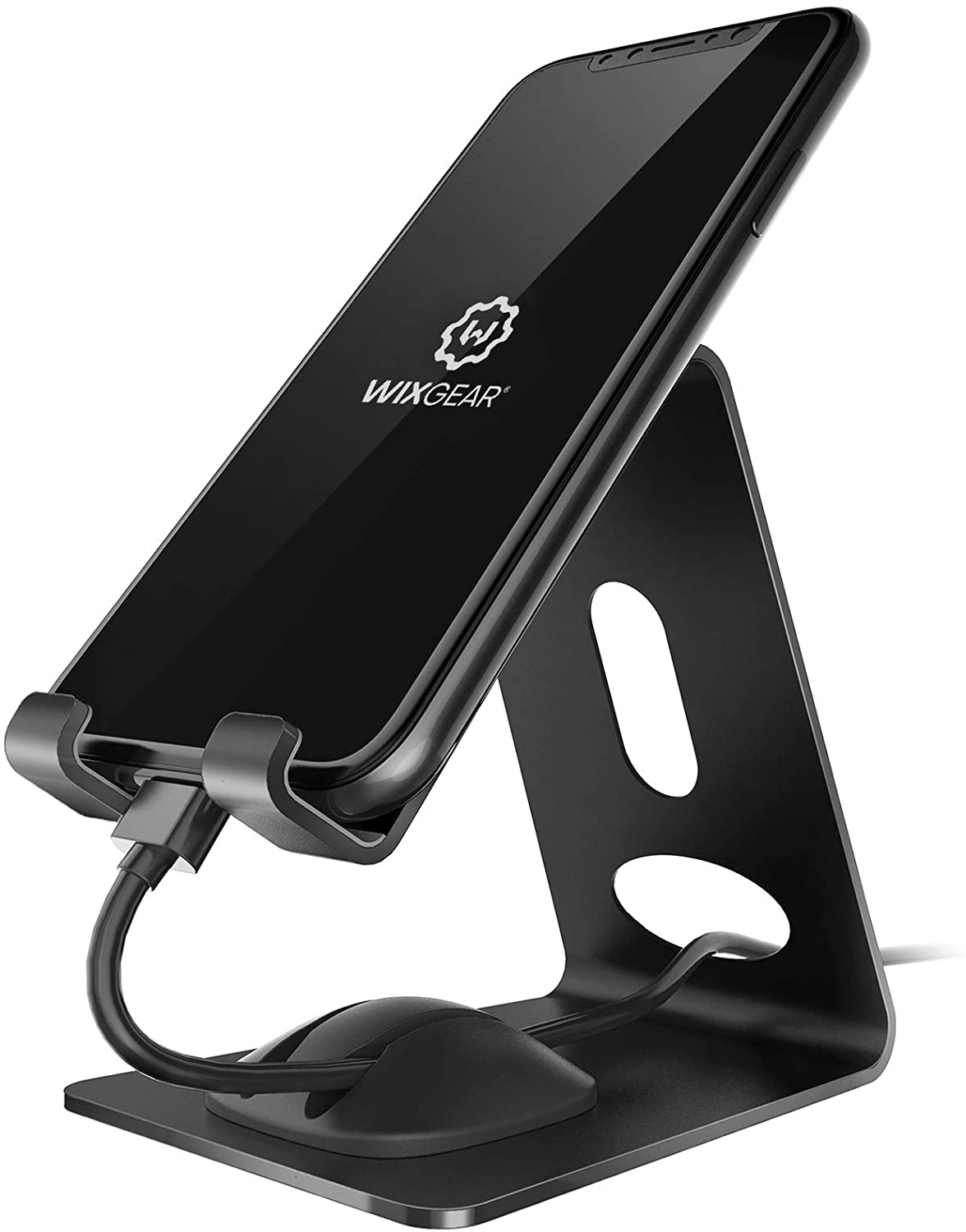 Phone Stand, WixGear Premium Phone Holder for iPhones, Android Smartphones & Mini Tablets
Do You Need A Cell Phone Holder For Your Office Or Home Desk?

WixGear's cell phone stand is the best choice for this purpose, thanks to its smart and sturdy minimalist design.

You can use this phone holder for any kind of mini tablet and smartphone, so it is perfect for both iPhones and Android devices.

The cell phone holder has the smartest design that will keep your expensive device securely and sturdily in place.

Do You Like To Have An Organized Desk?

Then you probably get very annoyed by the cable of your smartphone charger. Thankfully, we have created a great solution for you!

On the bottom of our smartphone stand for the desk there is a cable holder system with two nonslip and secure slots.

These slots will hold the charging or USB cable out of the way and always have it ready for use, so your desk will remain neat and organized!

A Great Angle To Use And See Your Phone Screen Clearly!

Take a look at the pictures. The WixGear cell phone stand has an inclined design that keeps your phone at a semi-vertical angle.

That is a perfect position since it allows you to use your phone effortlessly and have optimal visibility of the cellphone screen.

Your Satisfaction Is Our Top Priority!

For this reason, WixGear has backed up the cell phone stand for desk with a one year manufacturer's warranty.

This means that if your new cell phone desk holder is defective, you can return it to us and get a new one without having to pay!

WixGear has made this a completely safe and hassle-free experience for you, so don't hold back any longer!