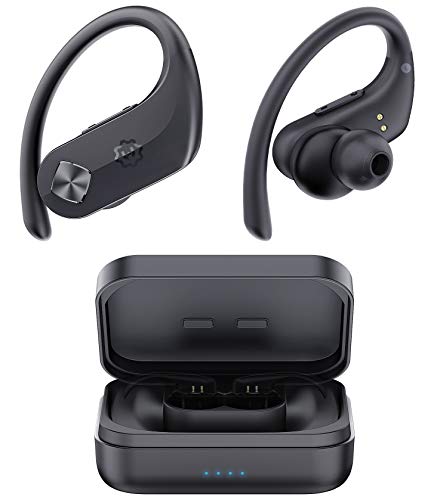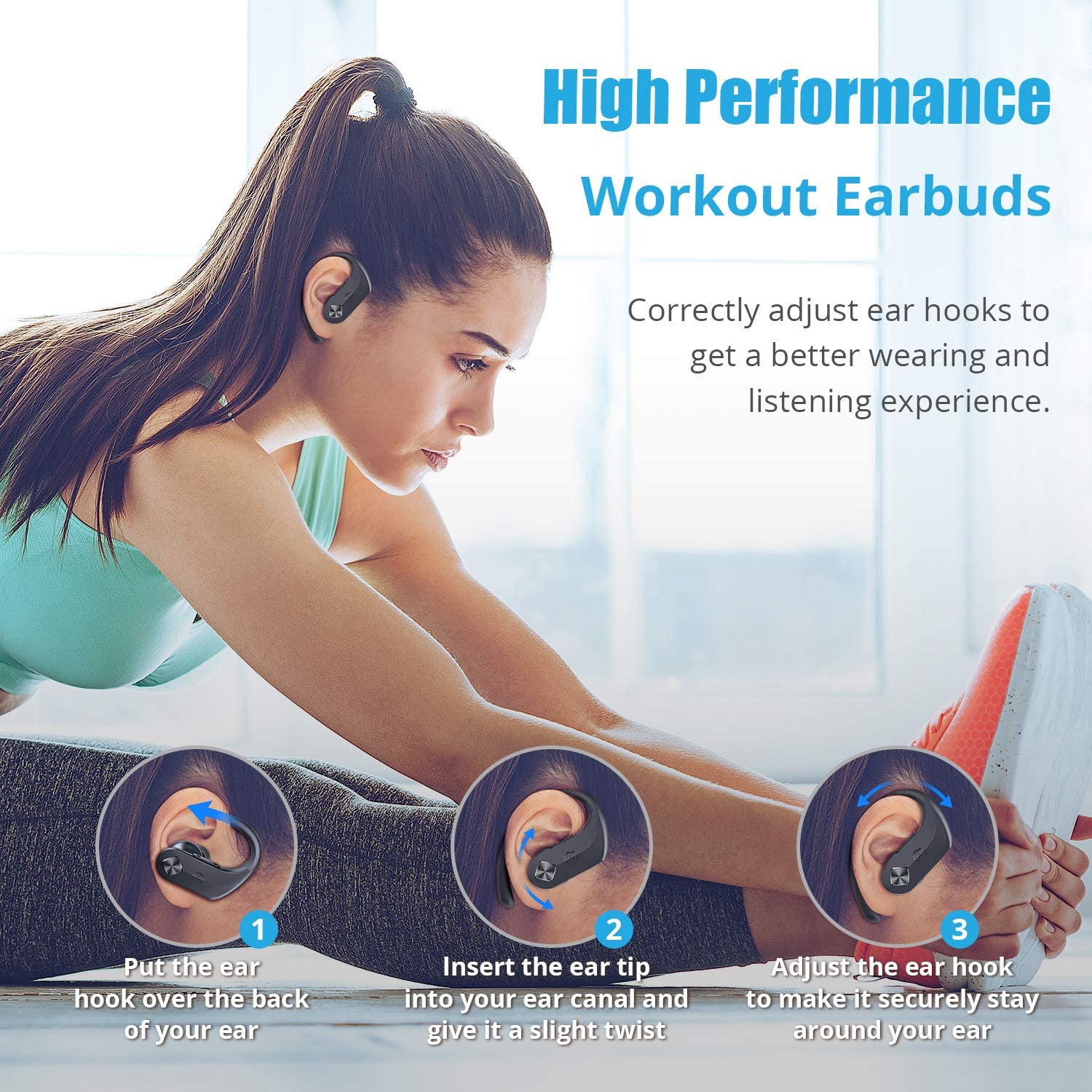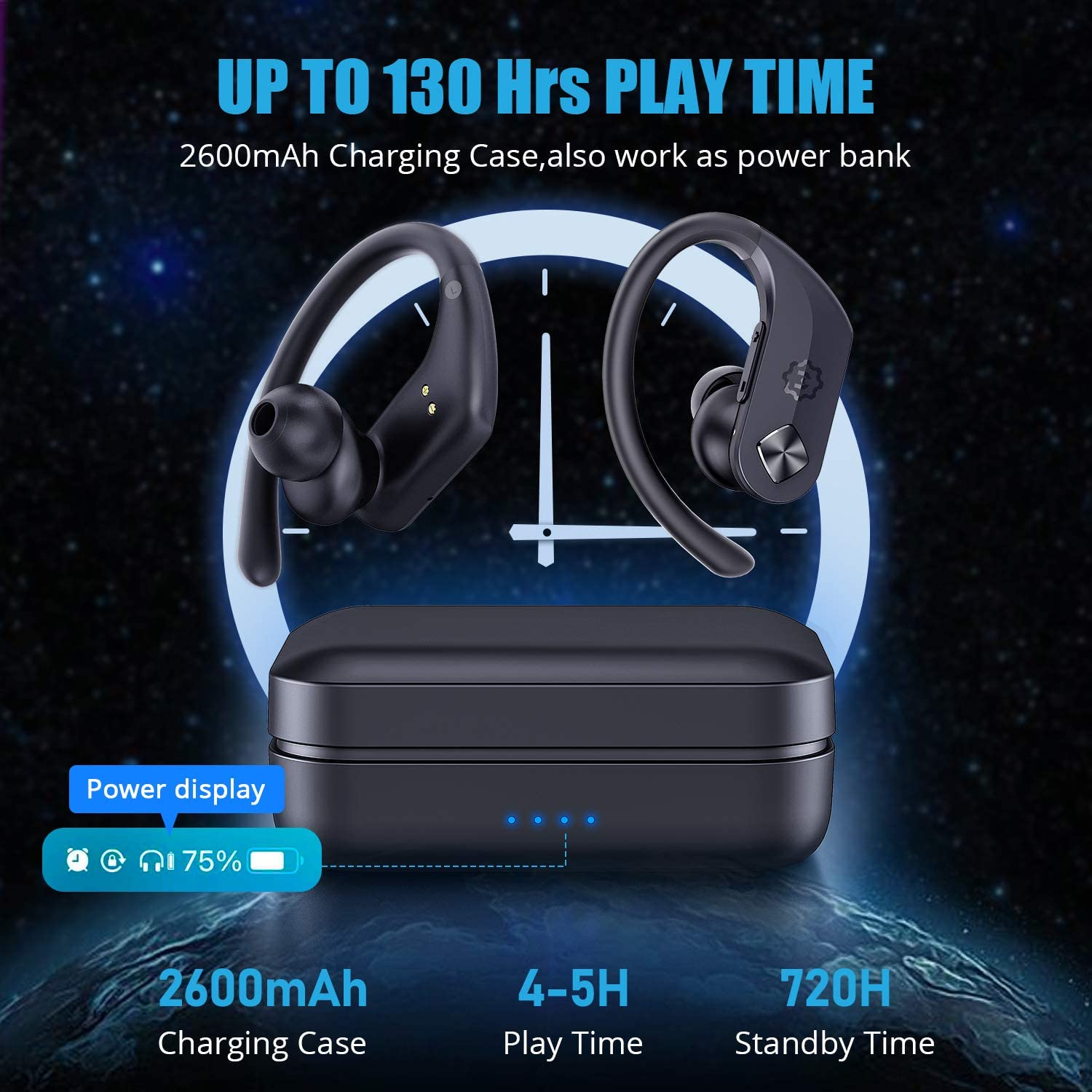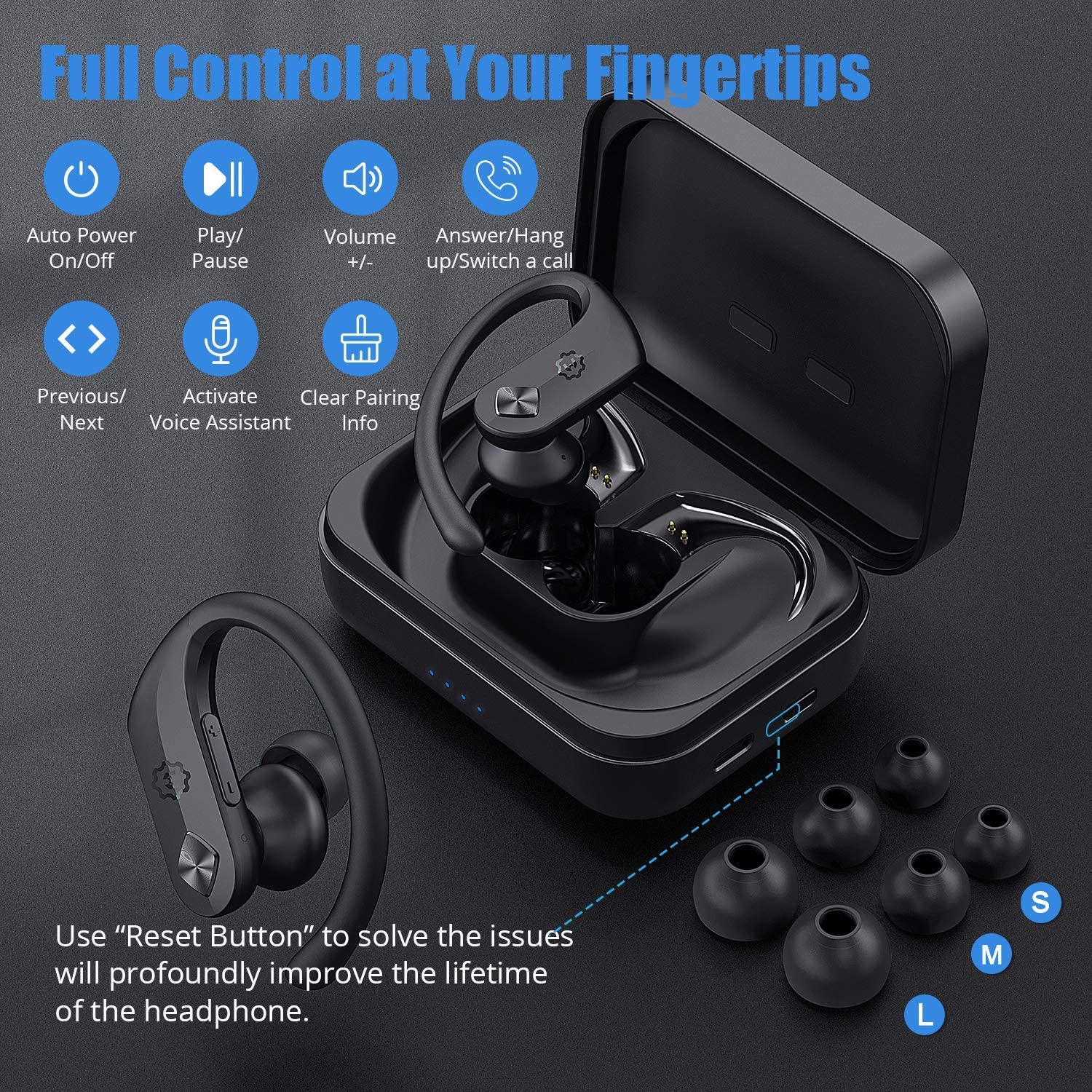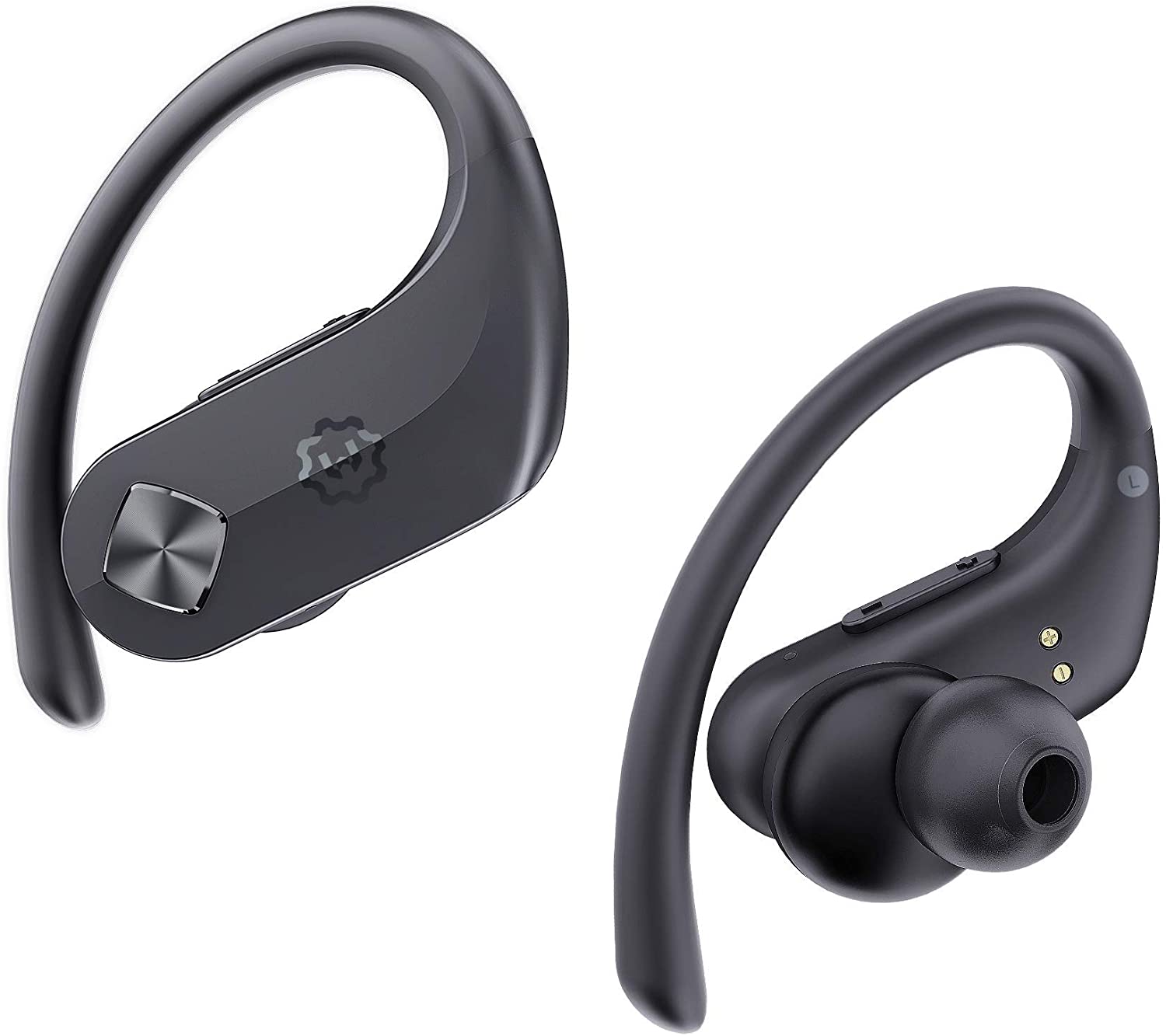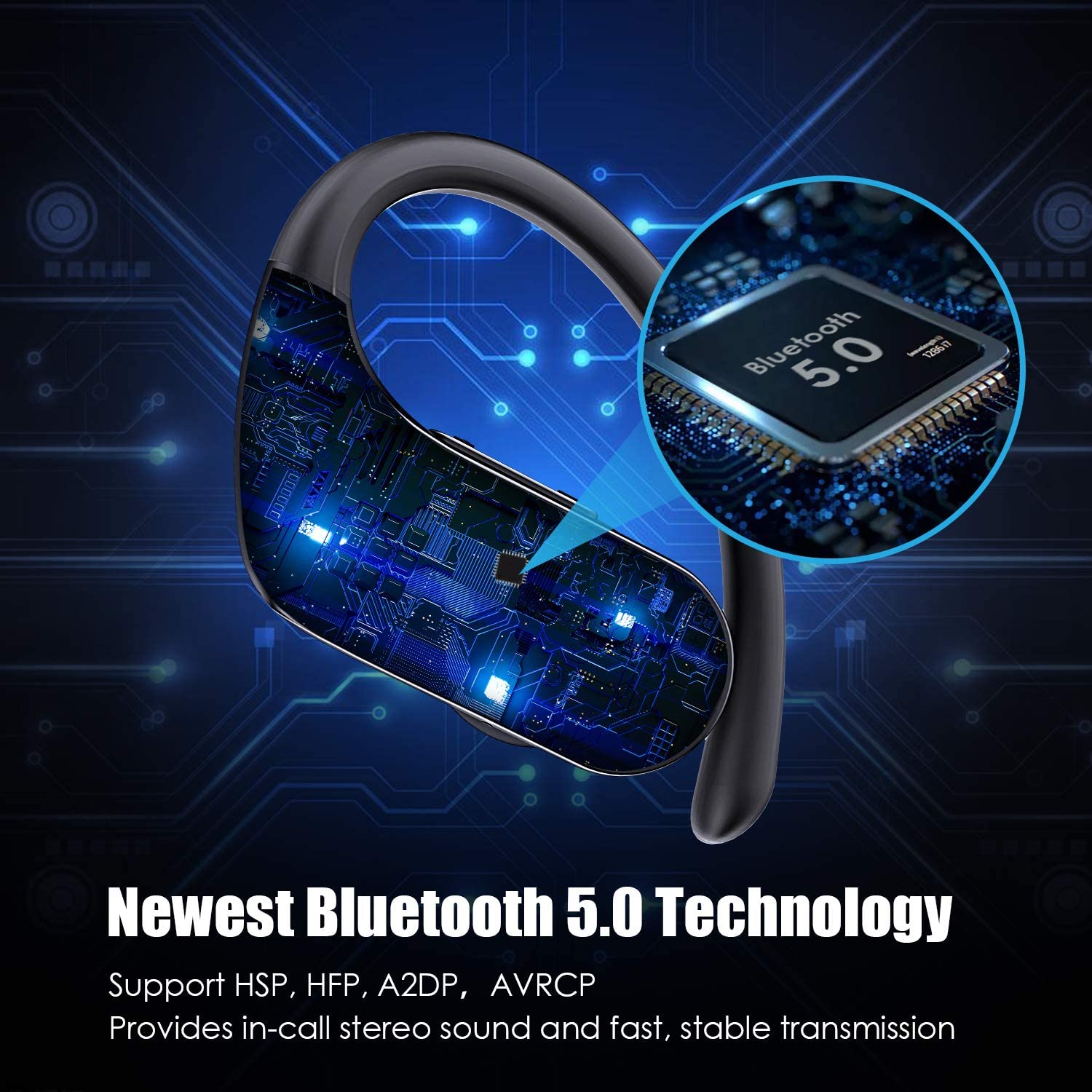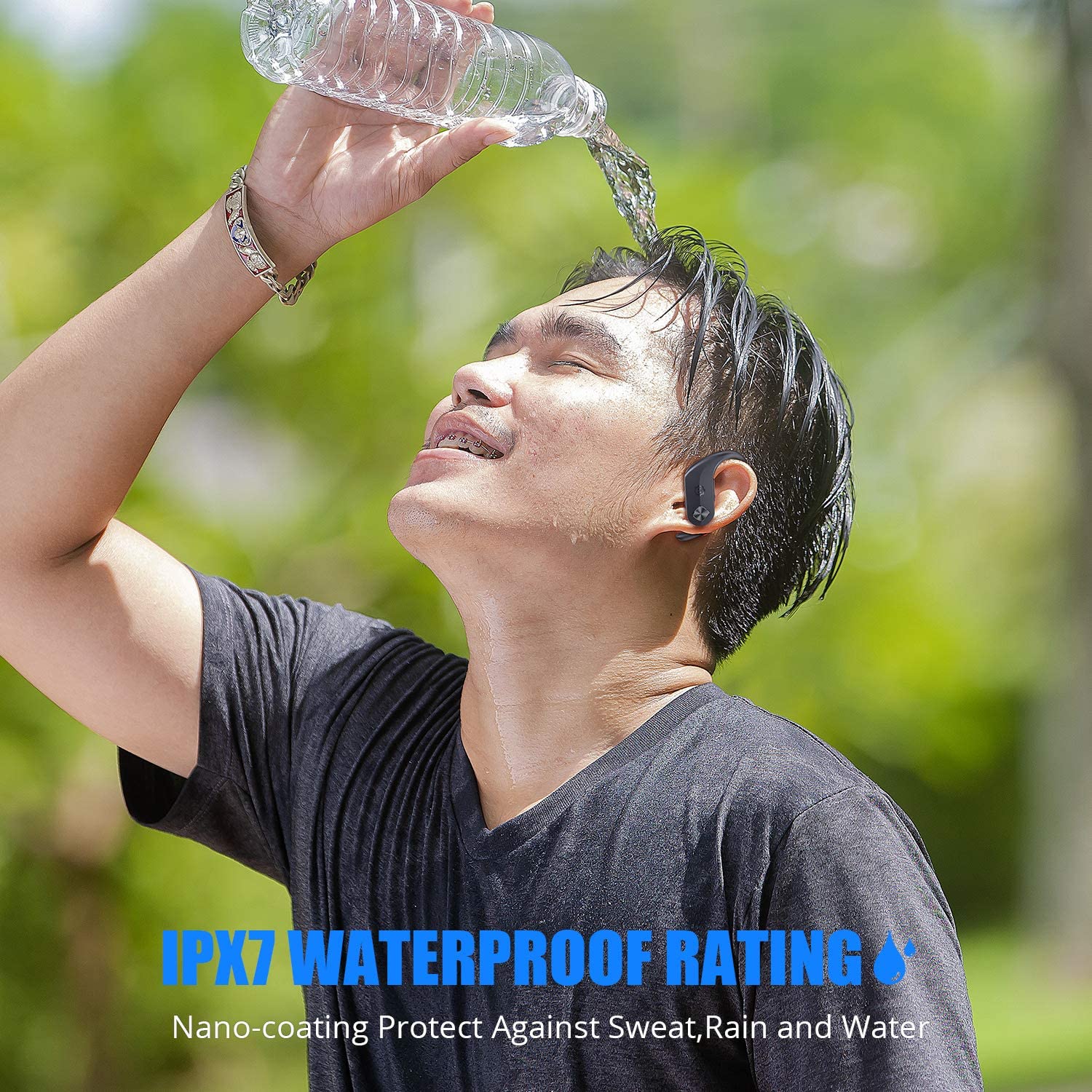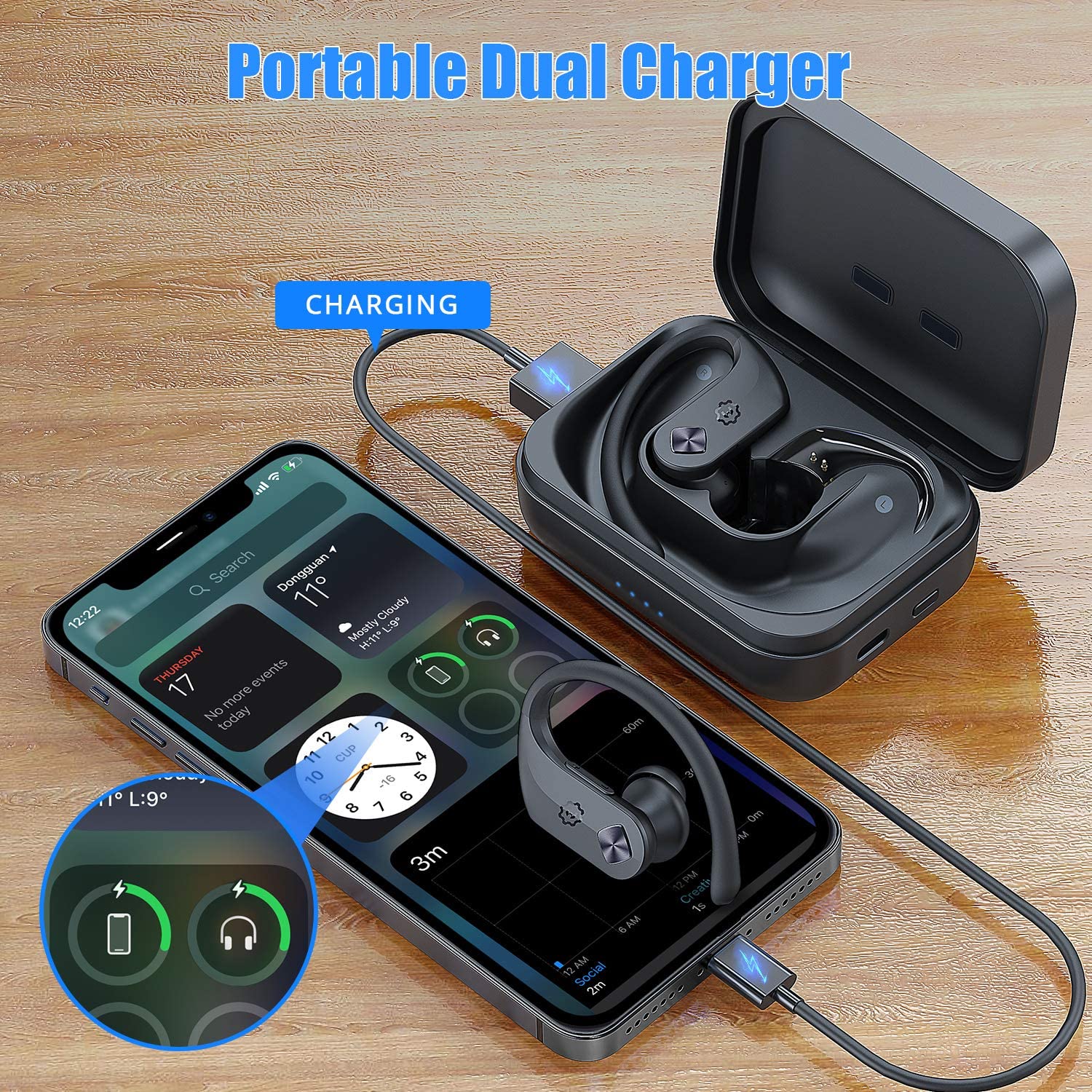 Wireless Headphones, WixGear Bluetooth 5.0 Sport Earbuds Hi-Fi Stereo Bass Sound 130H Playtime
It's time to keep up your fitness levels. Whether you're lifting weights or running out, push yourself to go the extra mile with these New WixGear Sport Wireless Earbuds.

REASONS WHY YOU SHOULD HAVE THIS WIXGEAR OVER-EAR BLUETOOTH SPORT WIRELESS EARBUDS:

No matter how vigorous the activity you are in, it will remain fixed in your ears making you feel more secure and not having to worry about losing your earbuds or falling out.

The battery life of these over-ear wireless earbuds is excellent with 130 hours of continuous playtime. You can also use the 2600 MAH charging case to charge your other devices.

These wireless earbuds sport has a sturdy and rubber exterior that makes it waterproof Bluetooth headphones. It can withstand sweat and rain while you are running or working out.

This wireless earbuds over ear hook will let you switch songs, adjust the volume and answer calls anytime and anywhere you are by just pressing a button.

These wireless earbuds with ear hooks produce an energetic sound while you are running or working out. It fits to your ears making the sound quality of these over-the-ear Bluetooth earbuds even better.

Grab one of these new wireless earbuds sport, the best sports earbuds for running, working out and keeping fit!