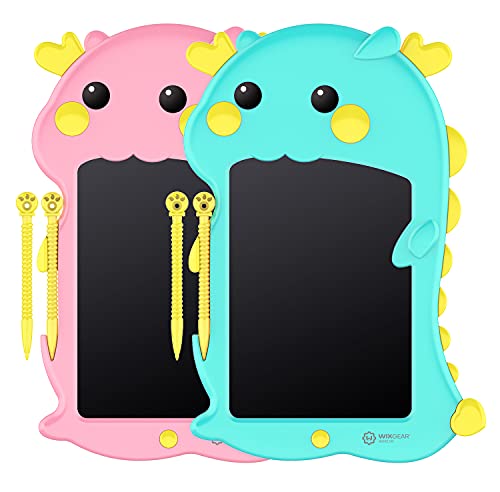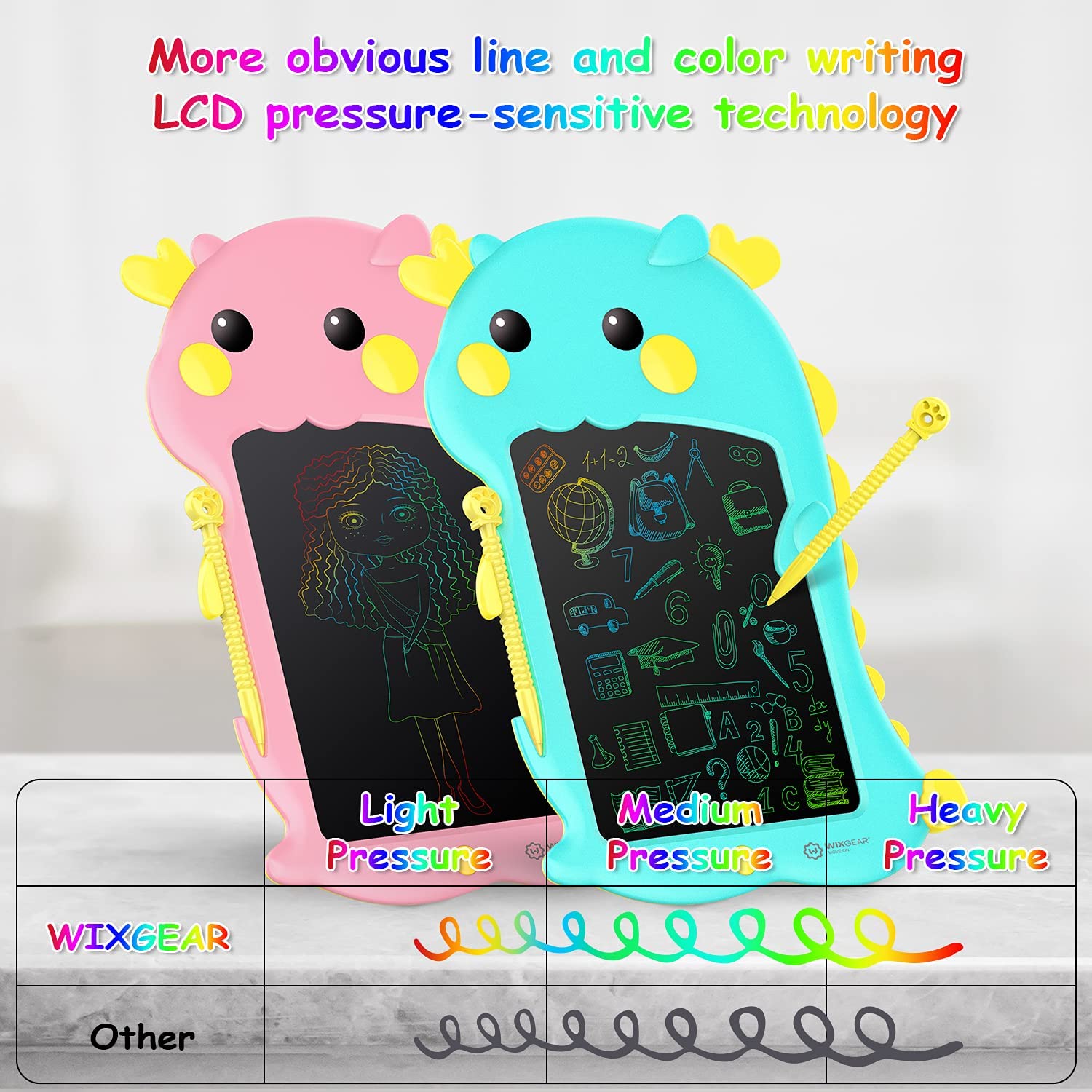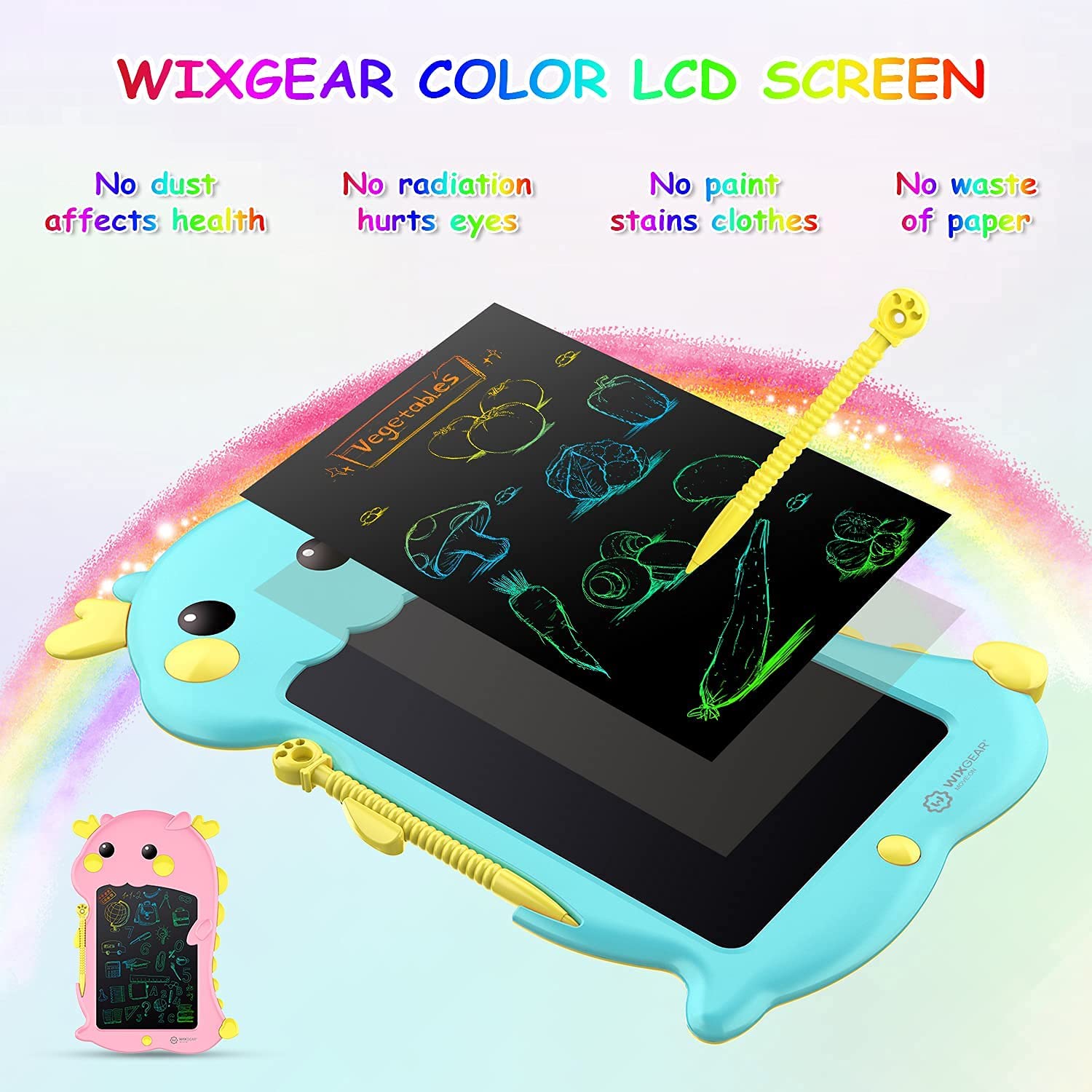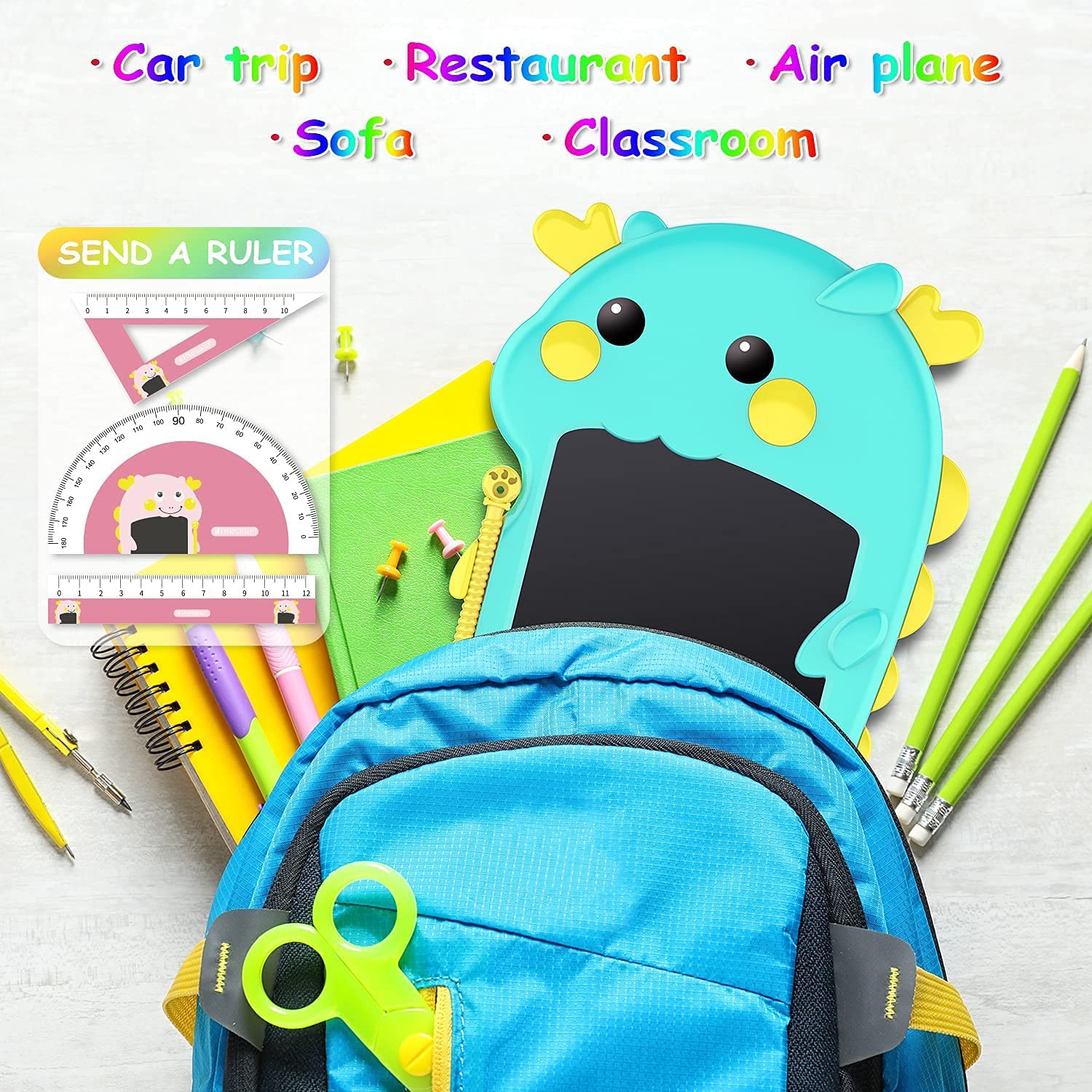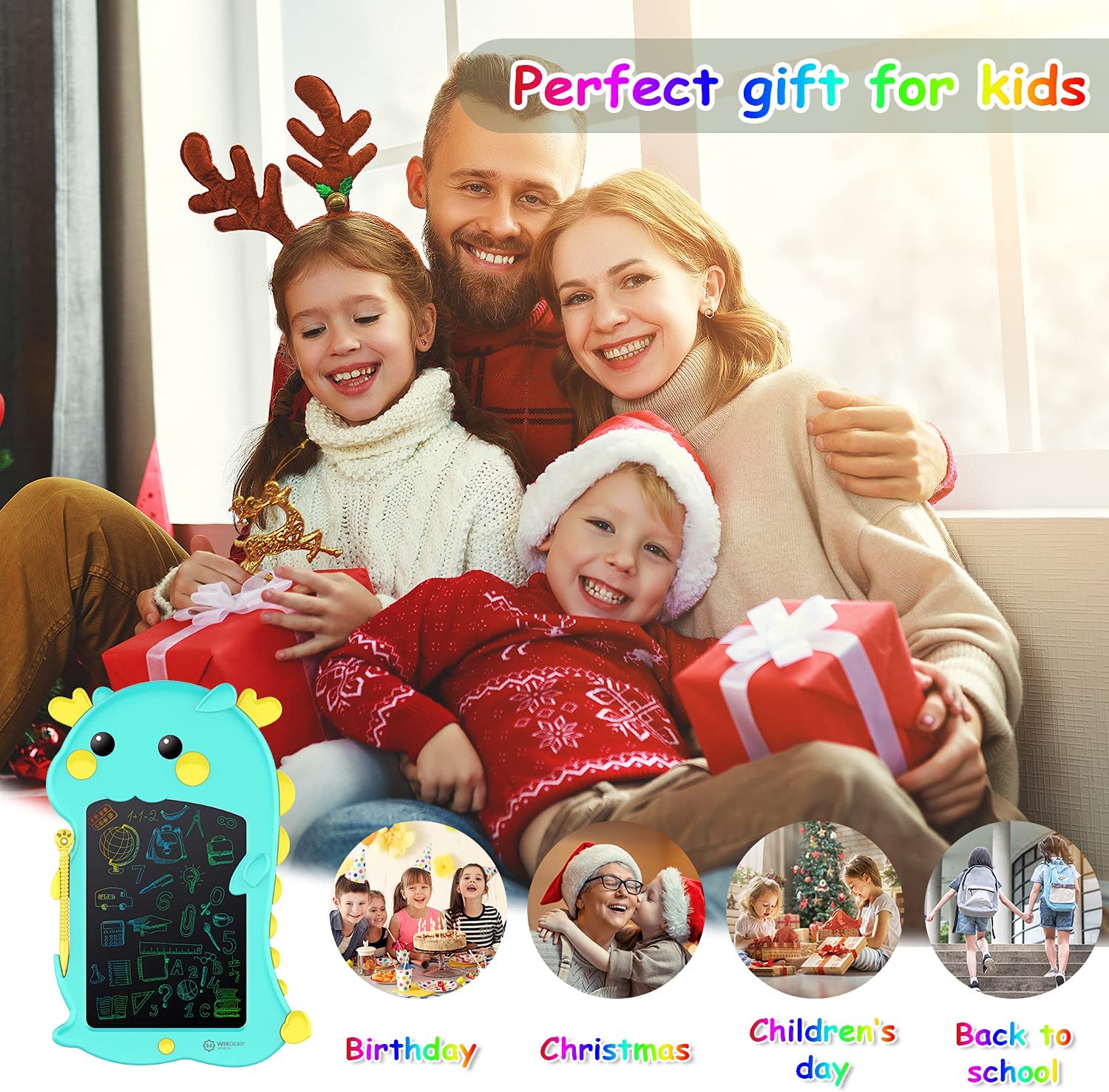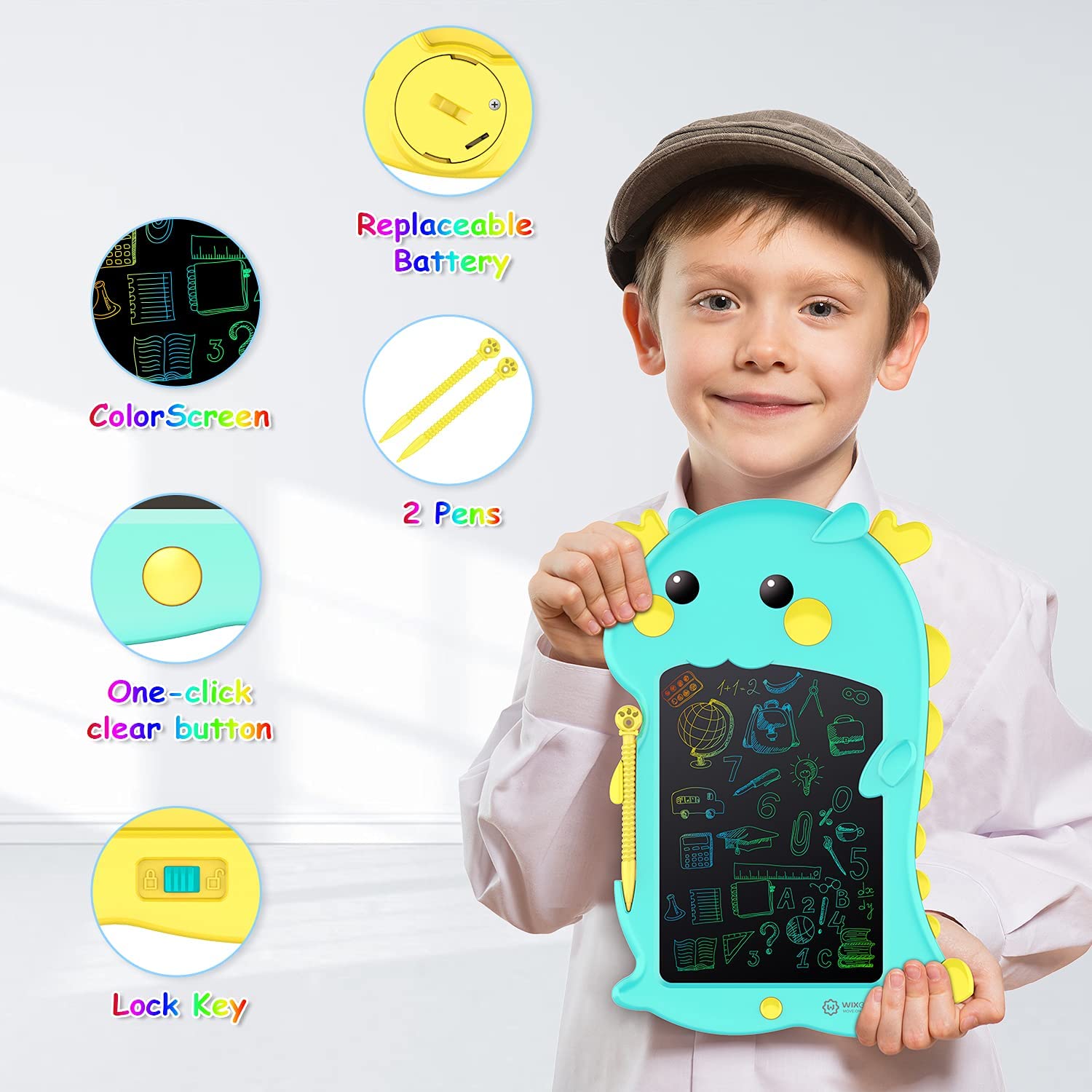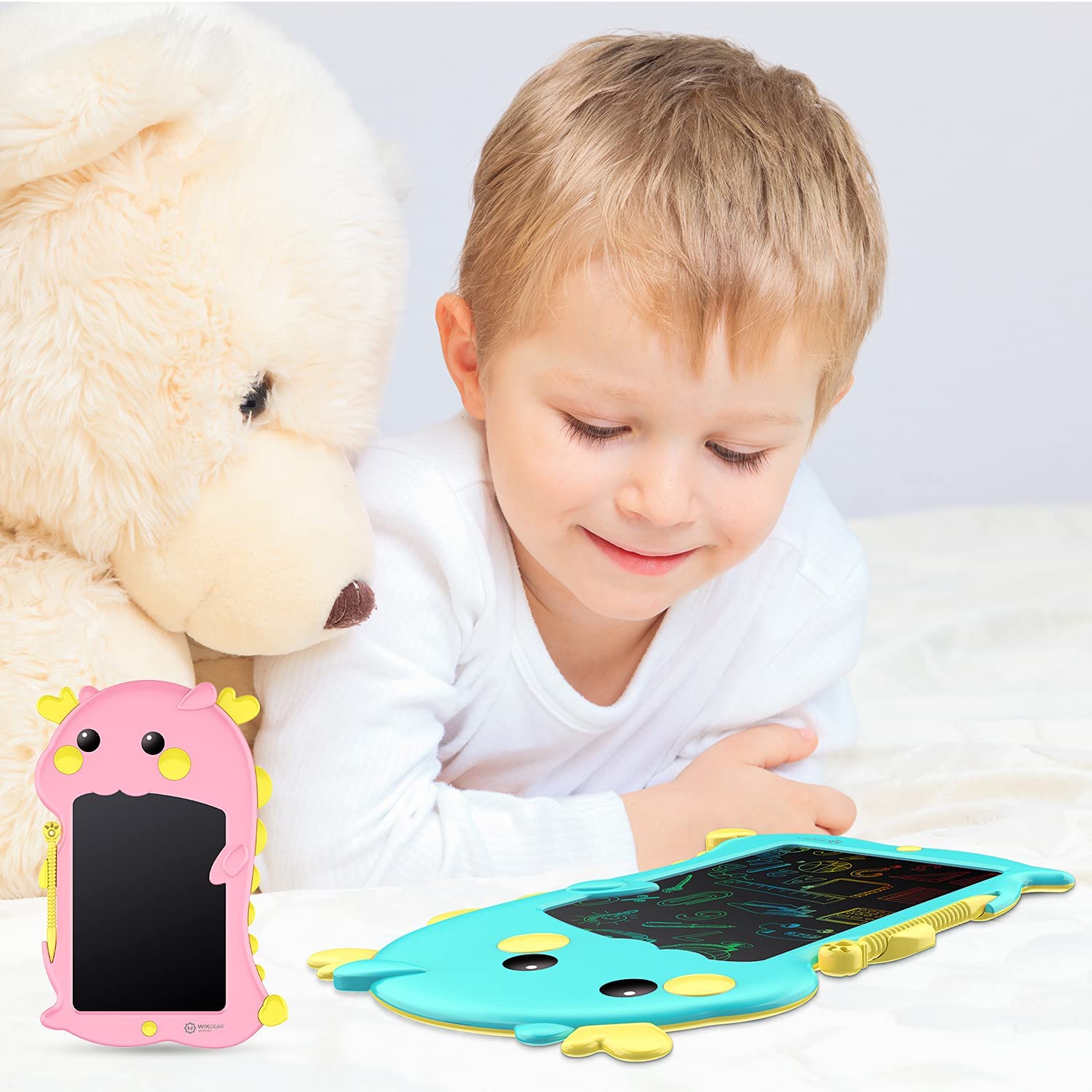 WixGear (2 Pack) LCD Writing Tablet for Kids, Colorful Toddler Doodle Board Drawing Tablet Erasable Reusable Electronic
TOP REASONS WHY YOU SHOULD HAVE THIS 2 PACK LCD WRITING TABLET FOR KIDS:

It is pressure sensitive
This kids drawing pad generates lines of different thickness based on how hard you push like writing on paper with a pen or pencil.

It has a lock key and a one click erase button
With just one click, you can erase your writing very fast with this magic pad, And it also has a lock feature to avoid accidental erase.

It is light weight and portable
This drawing tablet for kids is also the best toys for 7 year old girls, it's ultra-lightweight making it easy to hand carry and ultra thin to put in bag or suitcase.

It has a replaceable battery
This toddler drawing pad has a replaceable battery that will last for over six months of continuous use.

It is very durable
This kids writing board is made with high quality plastic material safe to toddlers. It has shock and fall resistance making it last children's rough handling.


Pick the best kids writing tablet now, add this 2 Pack LCD Writing Tablet for Kids WixGear Colorful Screen Drawing Board to your cart and let your child experience the magic this doodle pad!