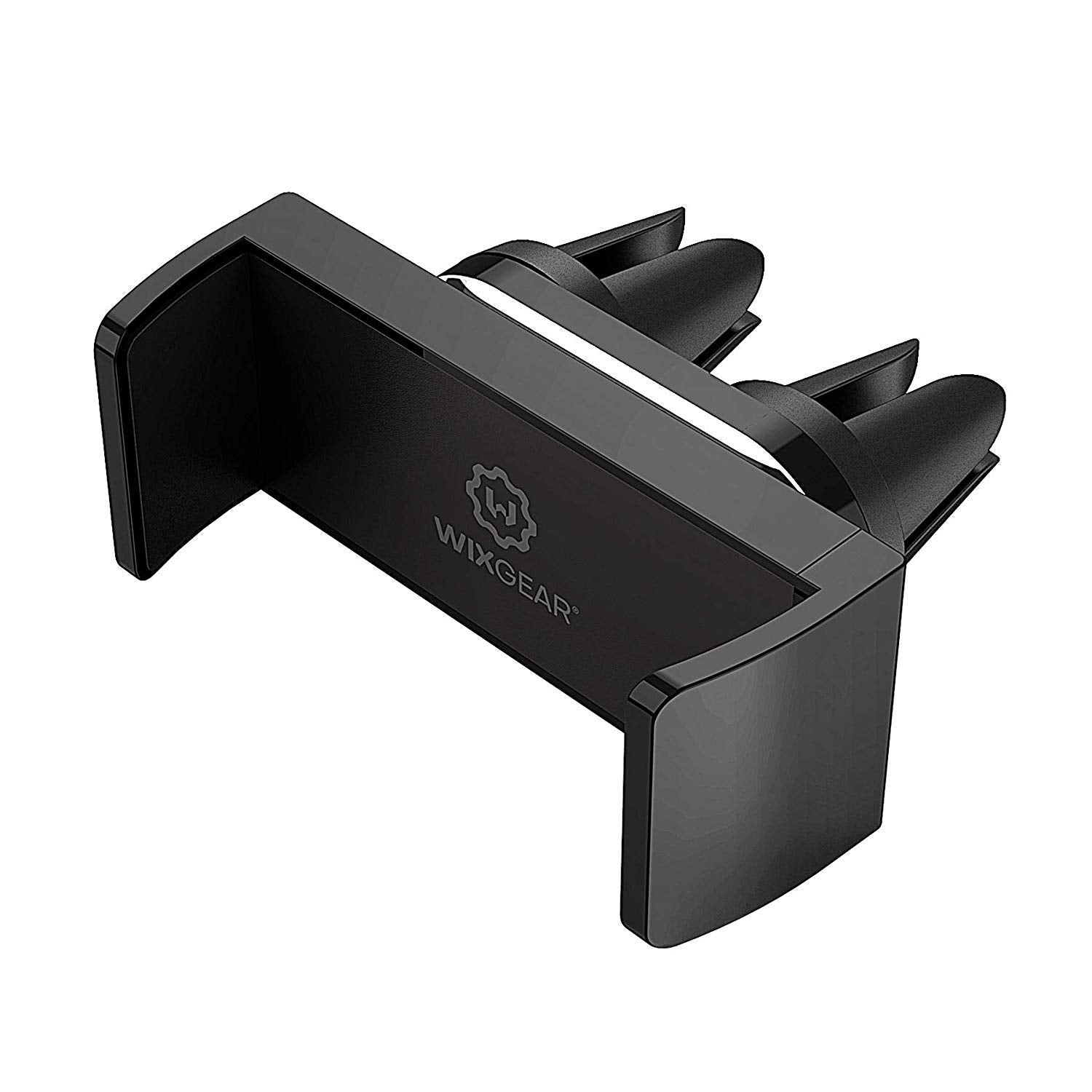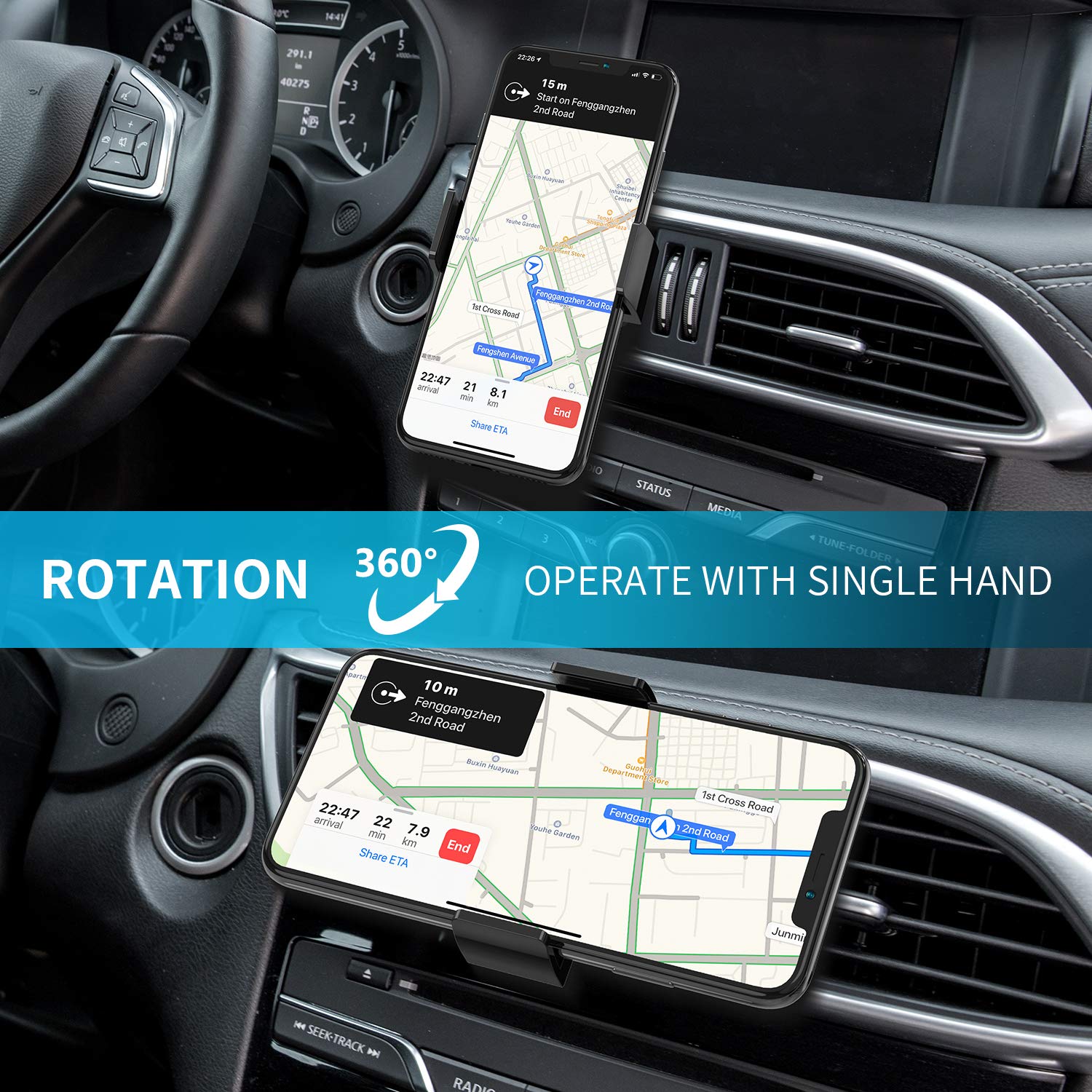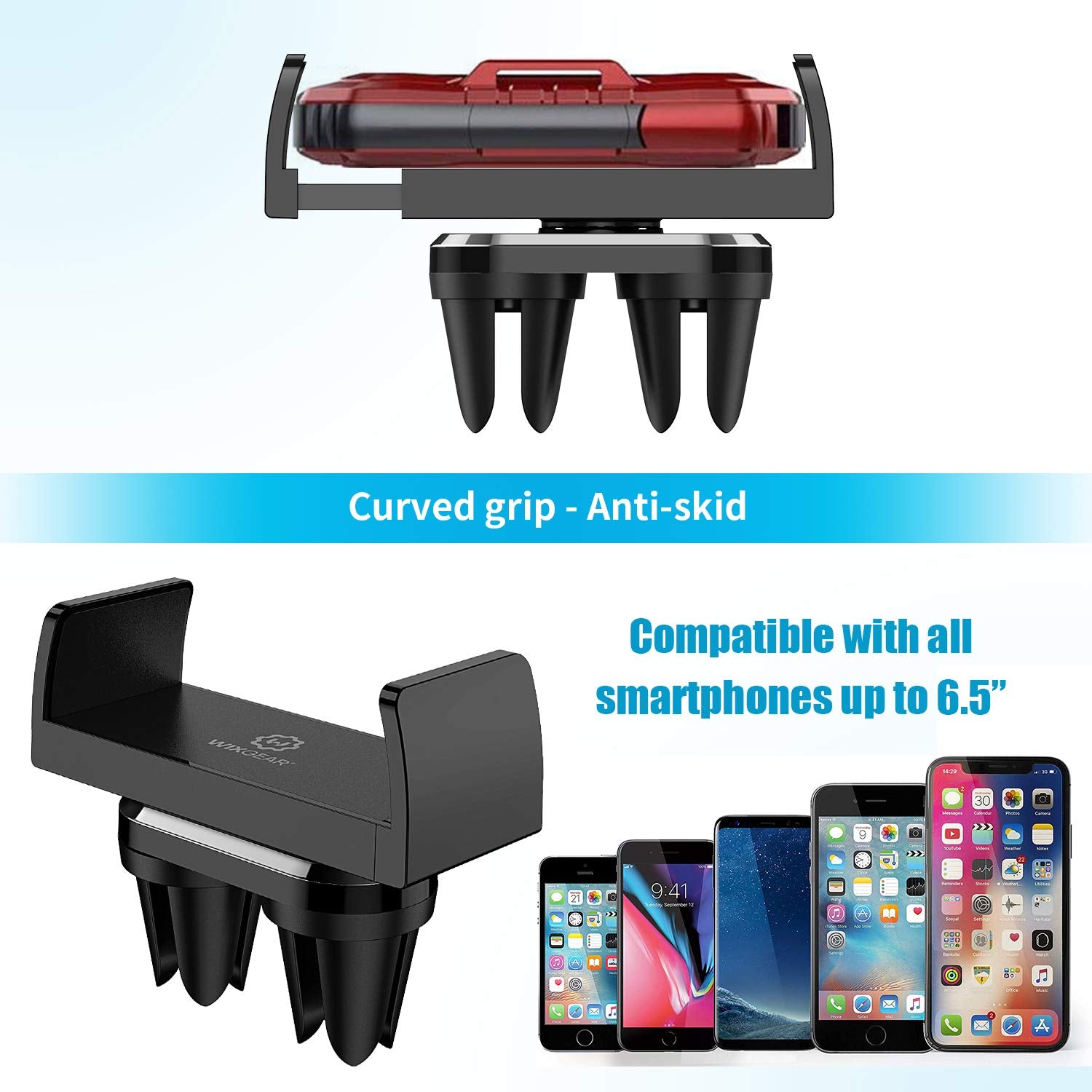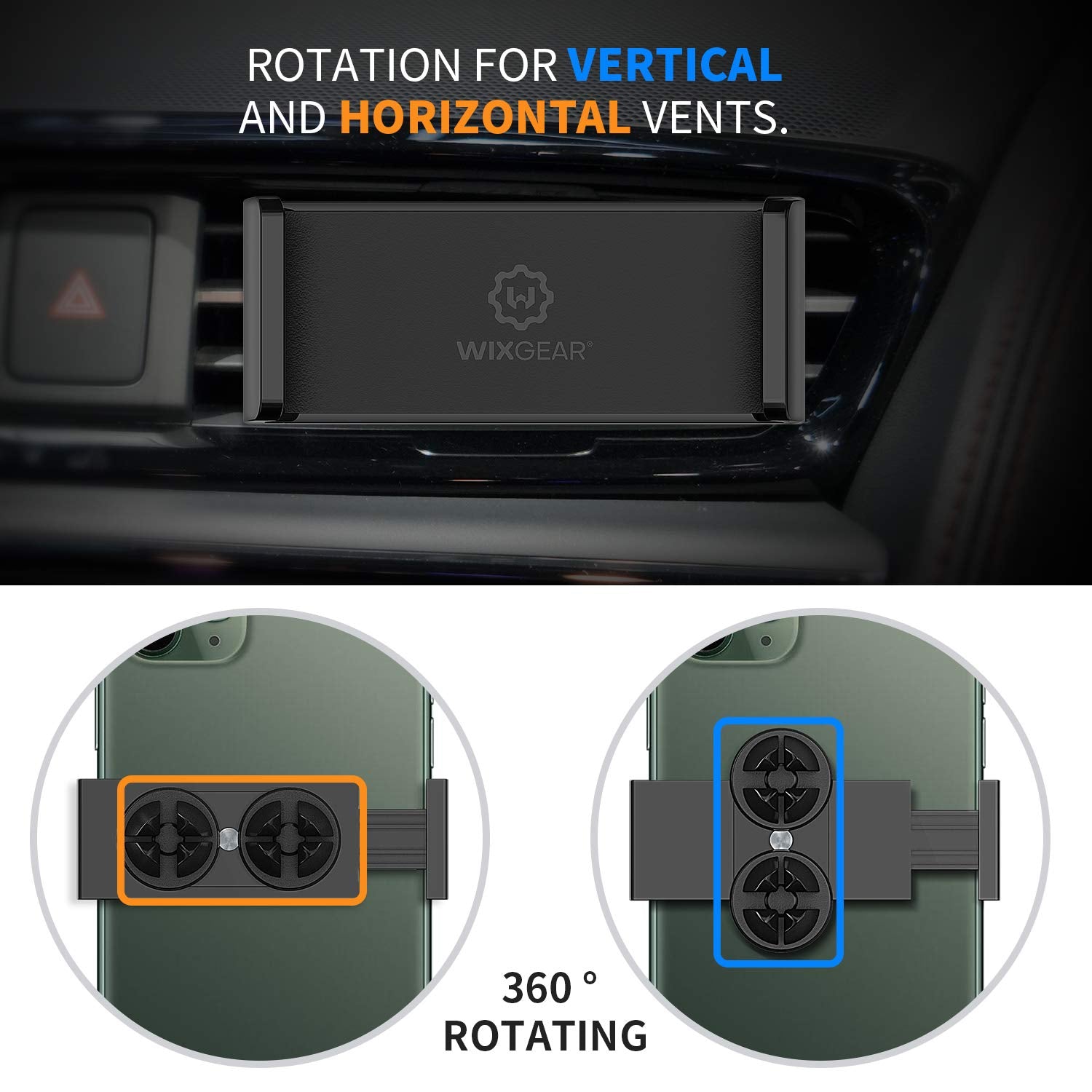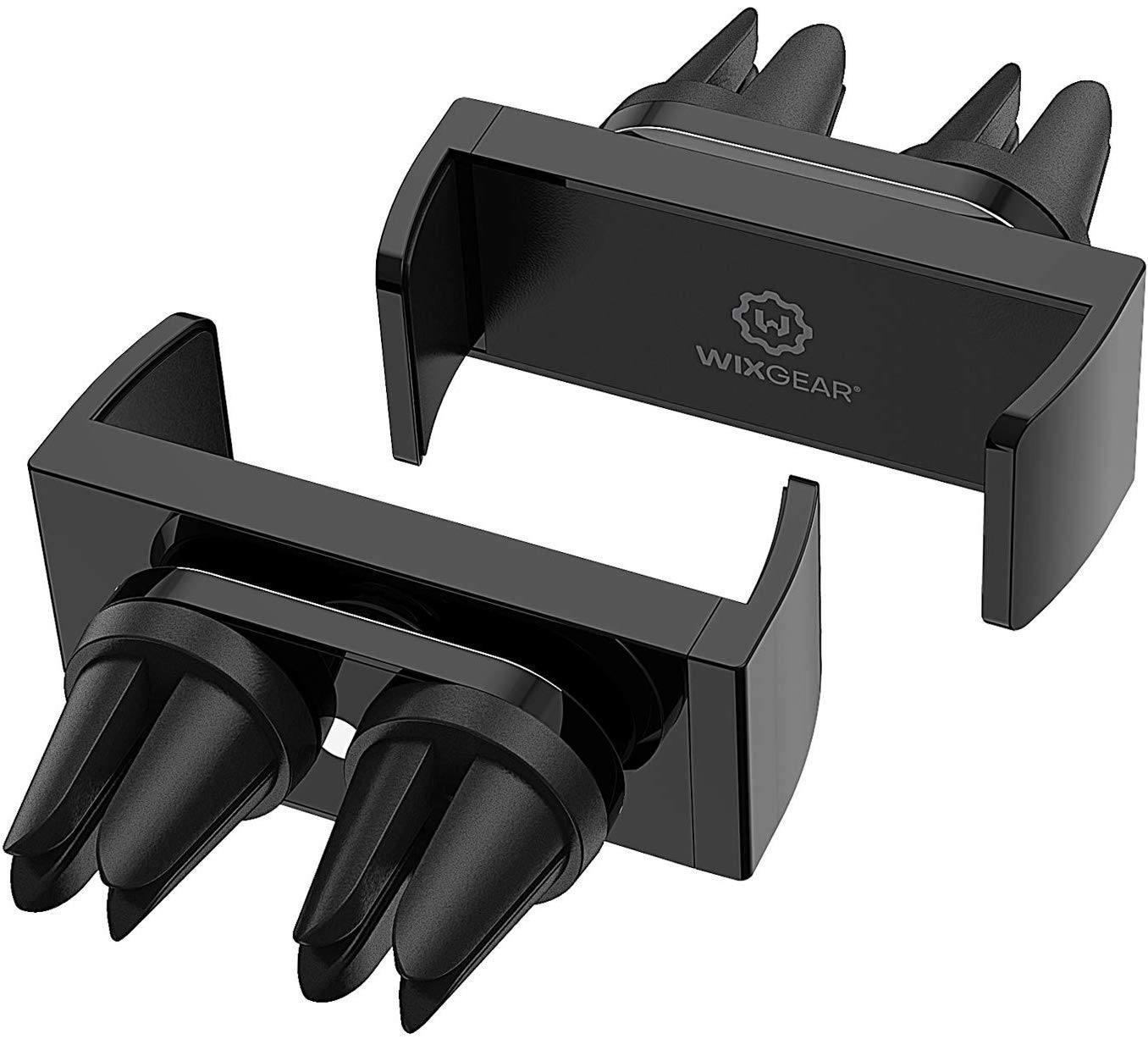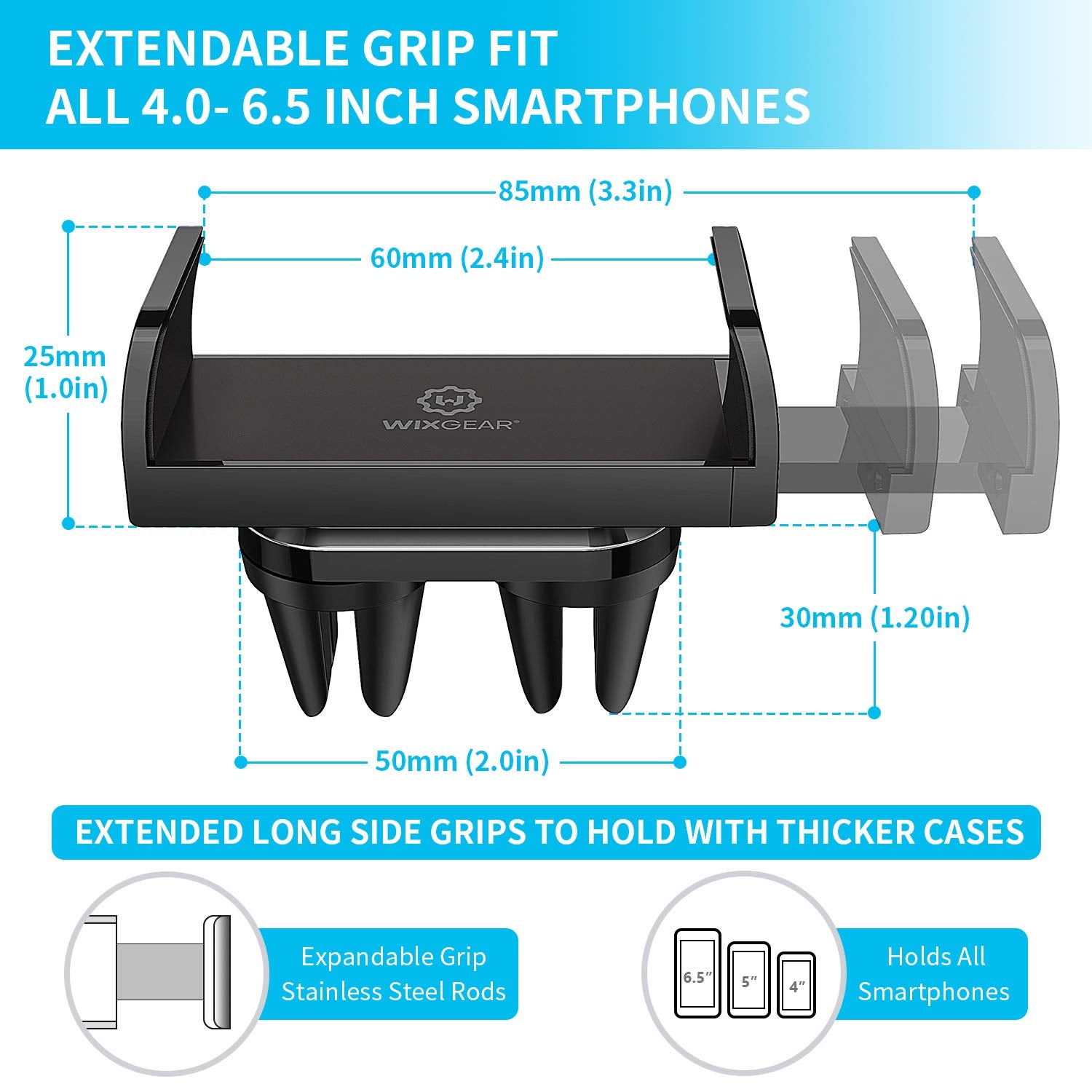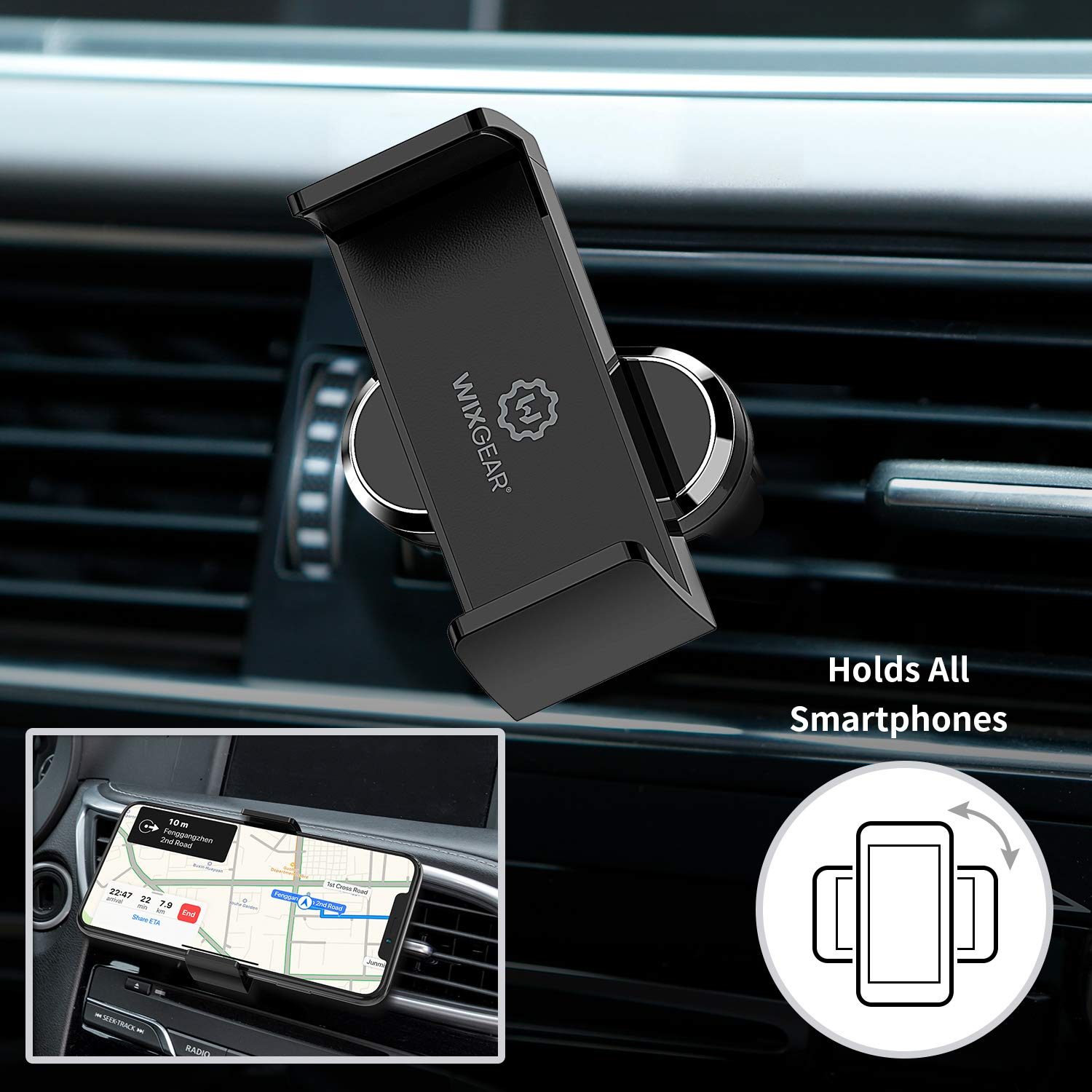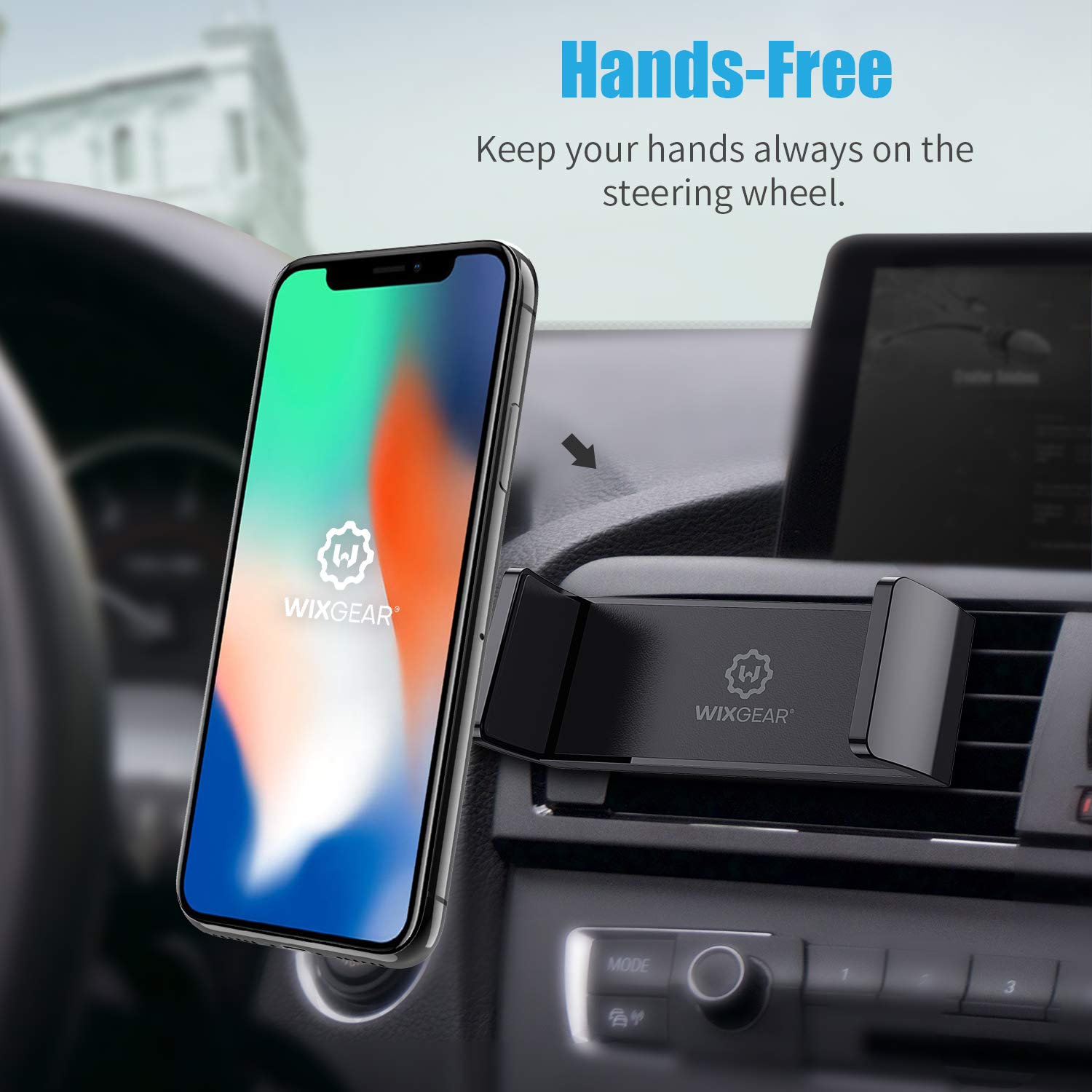 WixGear Car Phone Mount Air Vent Cell Phone Holder for Car, Air Vent Phone Holder for Car with Double Prongs Base
TWO CLIPS AIR VENT PHONE HOLDER: This two-clip air vent cellphone holder for car is a universal car air vent double mount holder made 100% brand new and high quality. It has a very strong and reliable design with two rubber grips that keep your cell phone from slipping around. The prongs of this cellphone holder for vent has prongs in different sized that can be turned around to fit your air vent, may it be smaller or bigger. This is the best car phone holder you can have.

PHONE TRAVEL COMPANION: This double clip phone holder has an anti-scratch rubber inside to make sure your phone will not scratch and this vent mount holds your devices securely in your car while driving. The side holders of this vent mount is designed bigger to hold you phone even with thick case. This mount for the phone will hold your devices while driving and calling near your steering wheel.

HANDS-FREE PHONE MOUNT: Watch videos, listen to your favorite music, drive using your GPS with no hassle and fear of iPhone falling using this phone holder's vent clip for the car. It is a fully adjustable phone holder with 360 degrees rotation that will give you the best view of your phone while driving.

VERY EASY TO INSTALL: This WizGear vent holder phone mount is a vent grip holder you can install to your car air outlet in one snap. This holder for the phone is very easy to install without the need for any tools to install it to your vent that will save you time. This airframe portable car mount phone holder is suitable for landscape and portrait use while you are driving

ON-DESK CRADLE: This phone holder for car is not only for you car air vent but it also can be used as stand anywhere. With its design and high-quality rubber holder, you can easily insert it into your car air vent or remove it by holding firmly without causing any damage to your iPhone or Samsung Phone.
UPC 850012517009