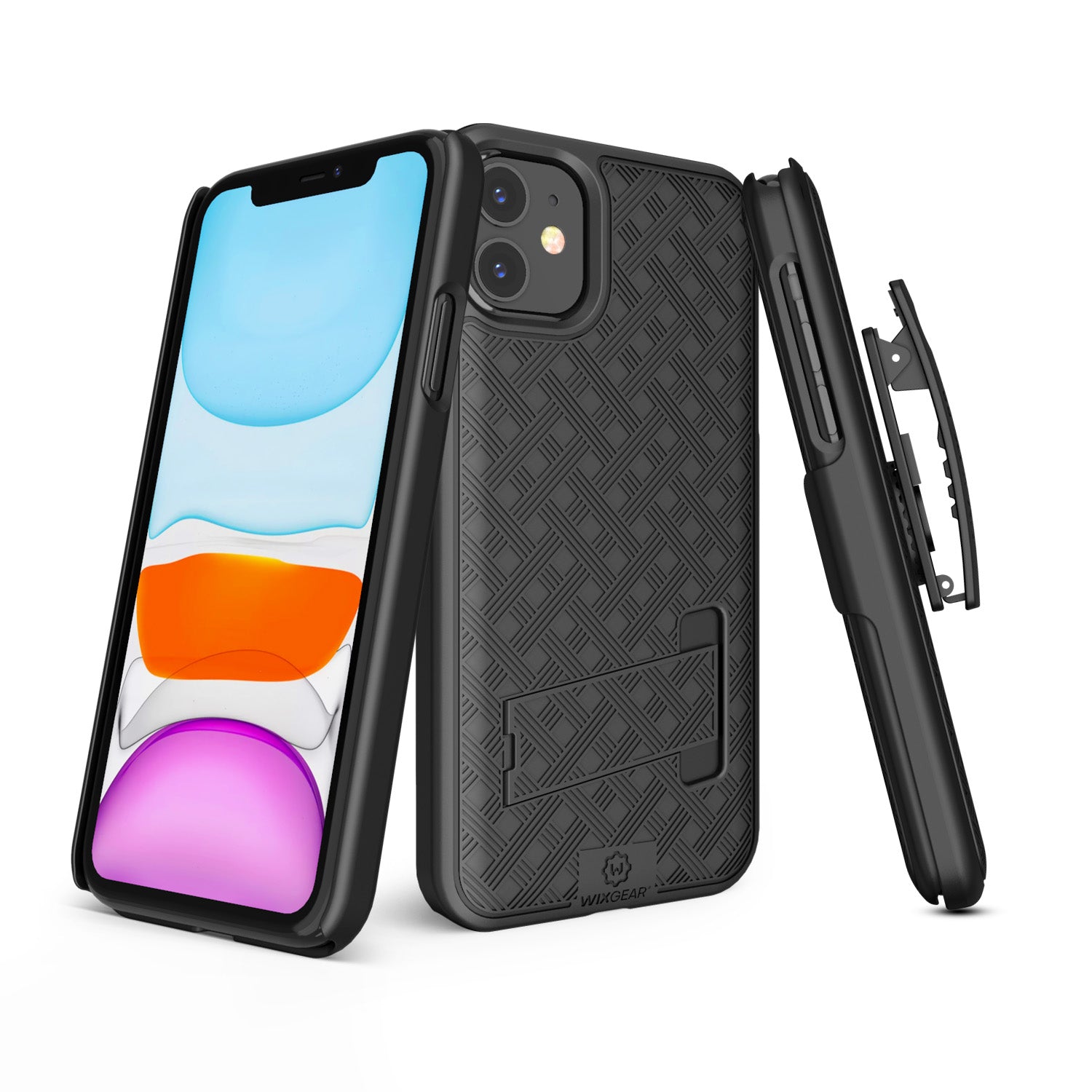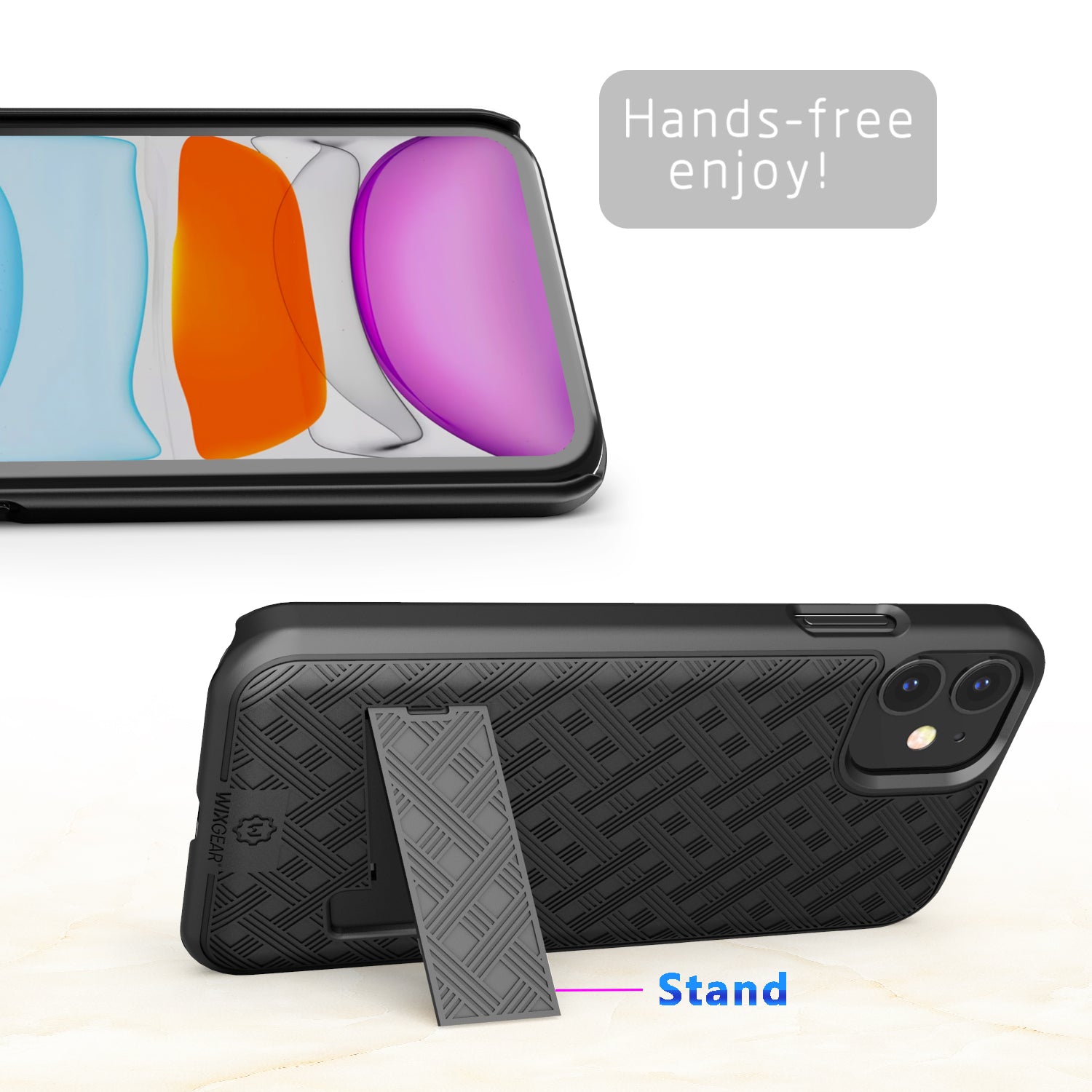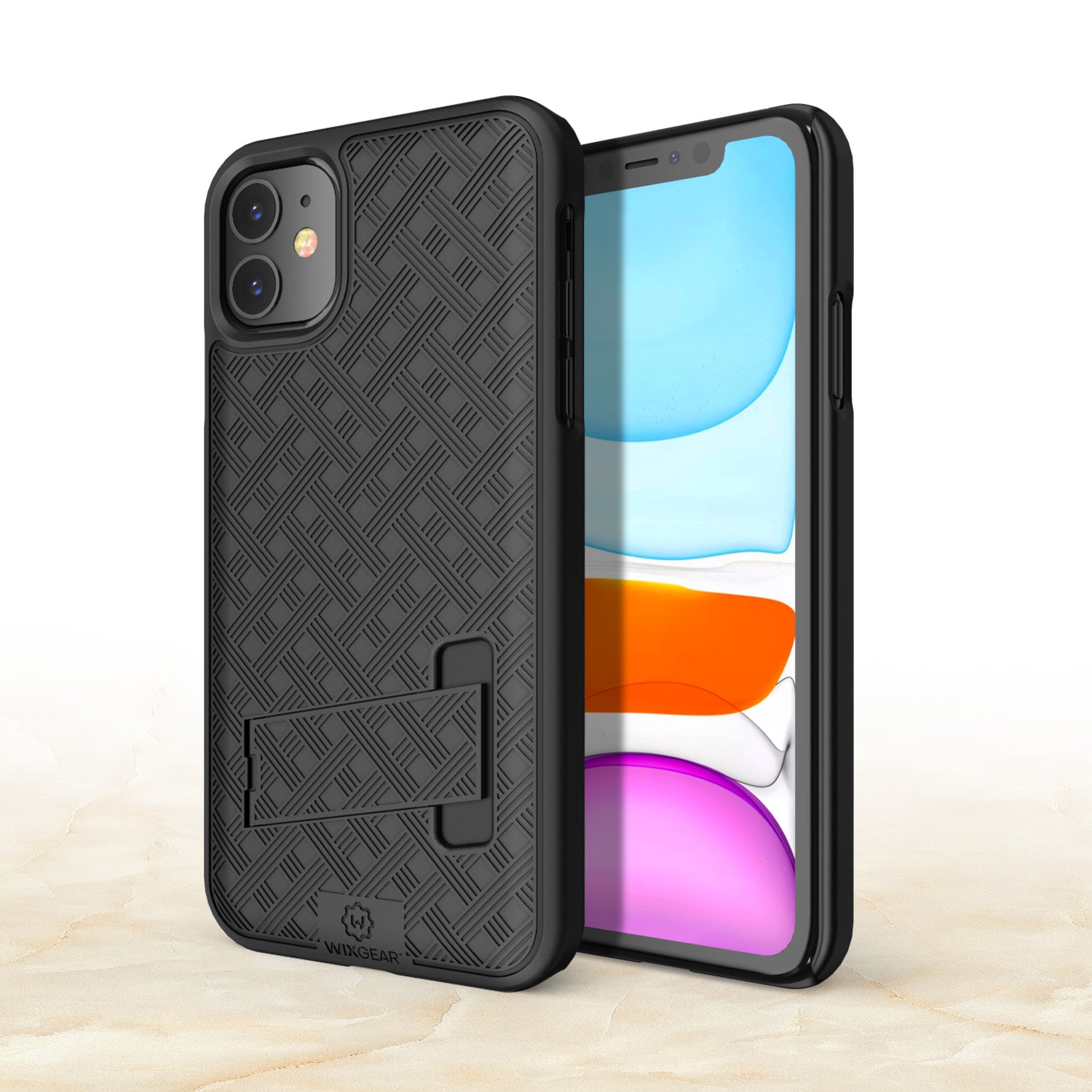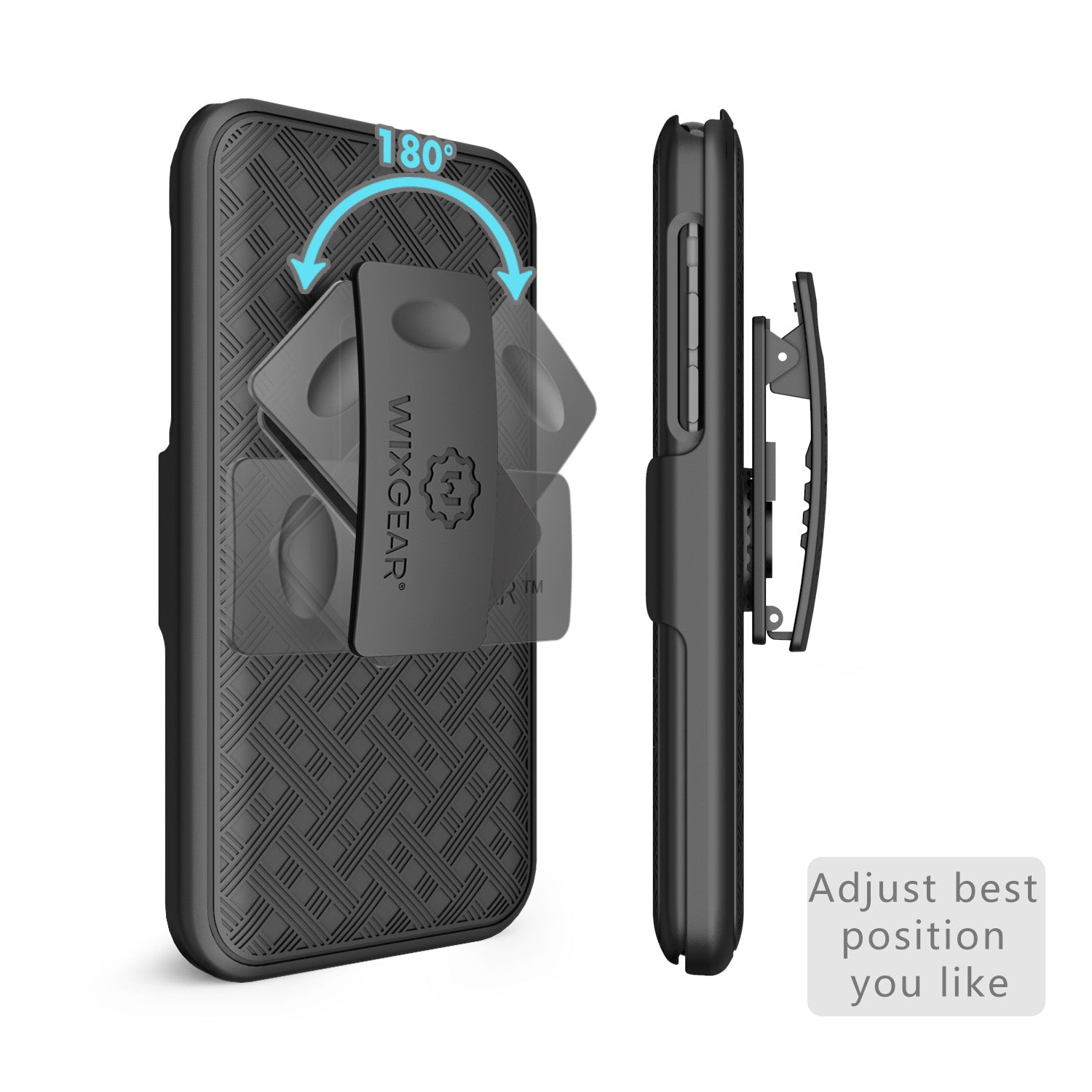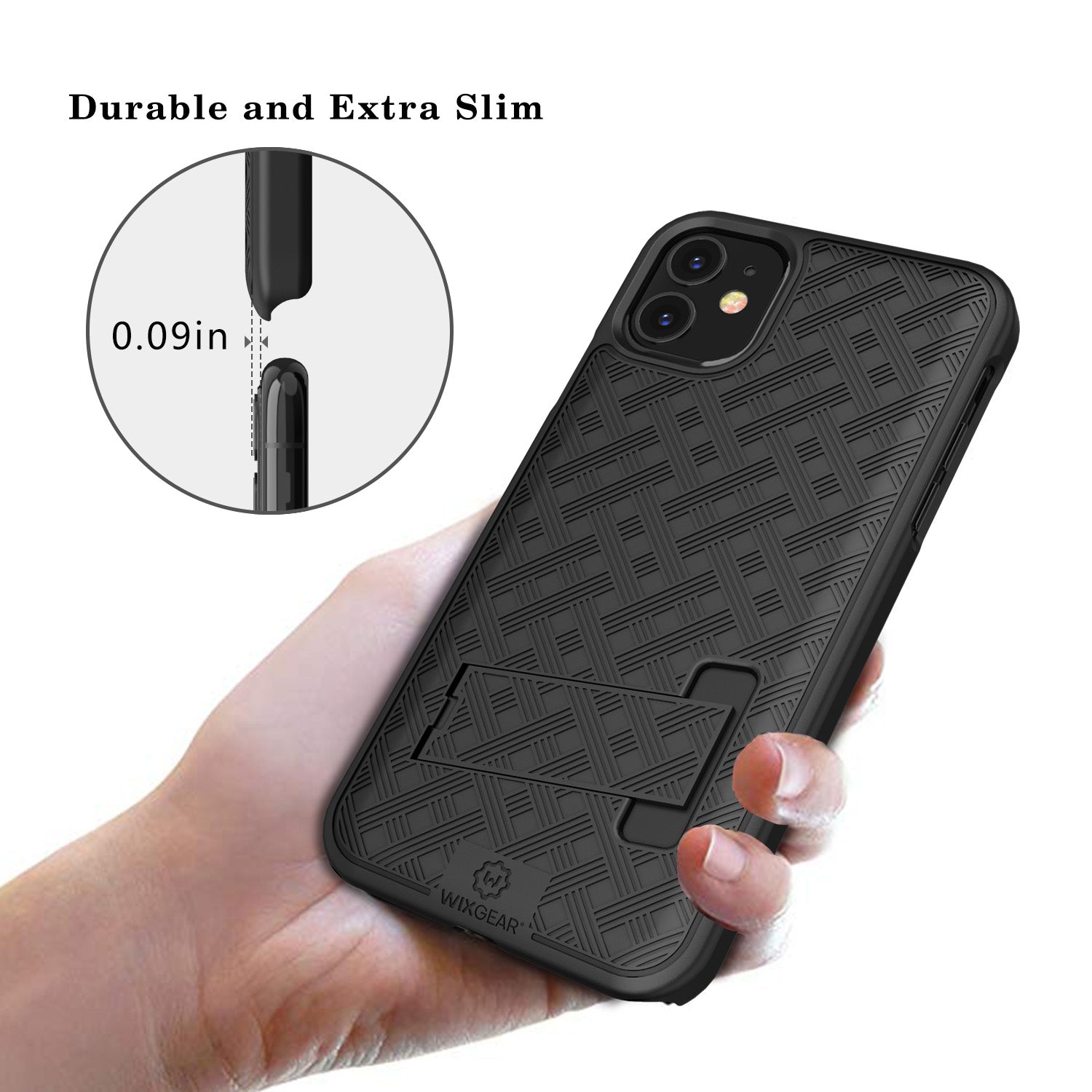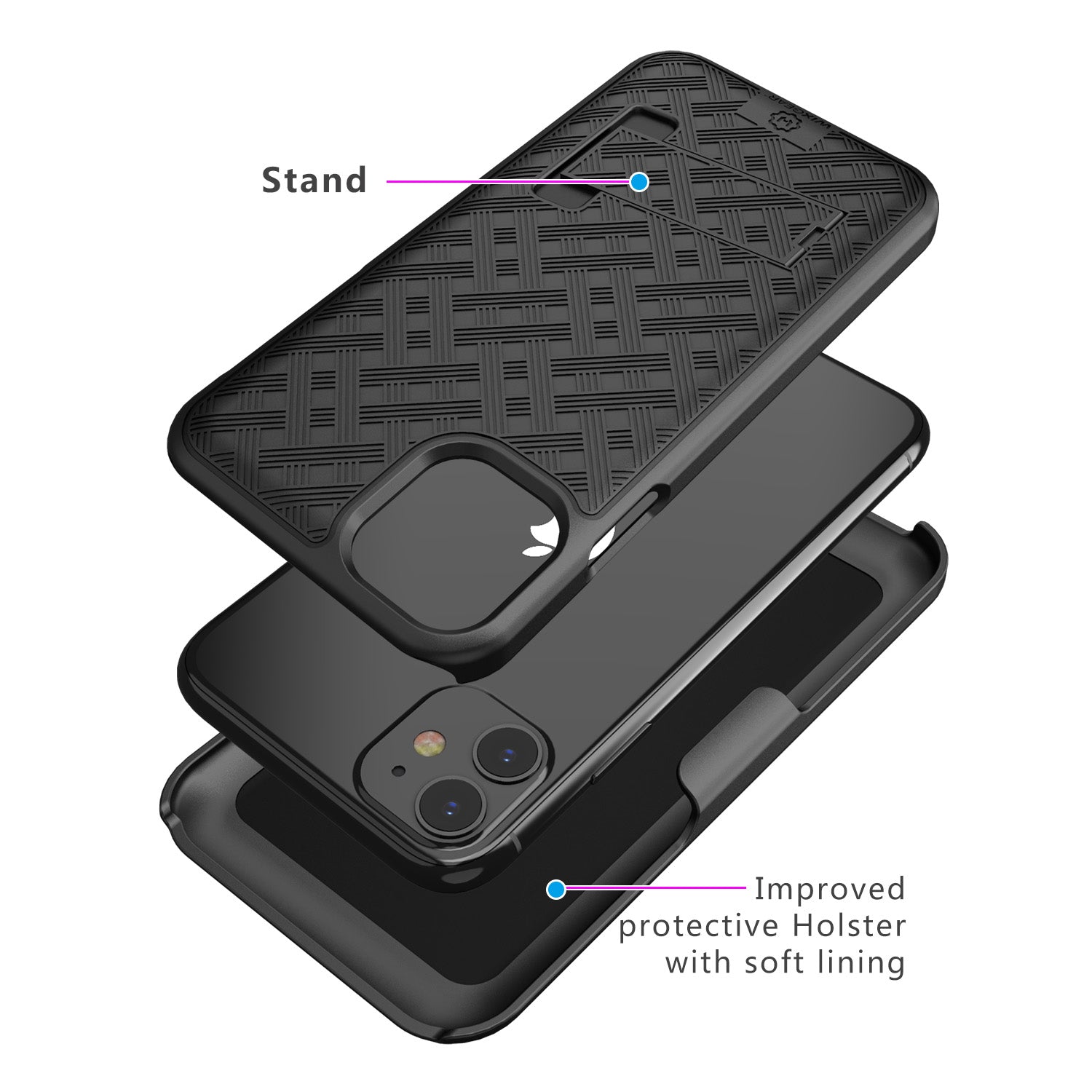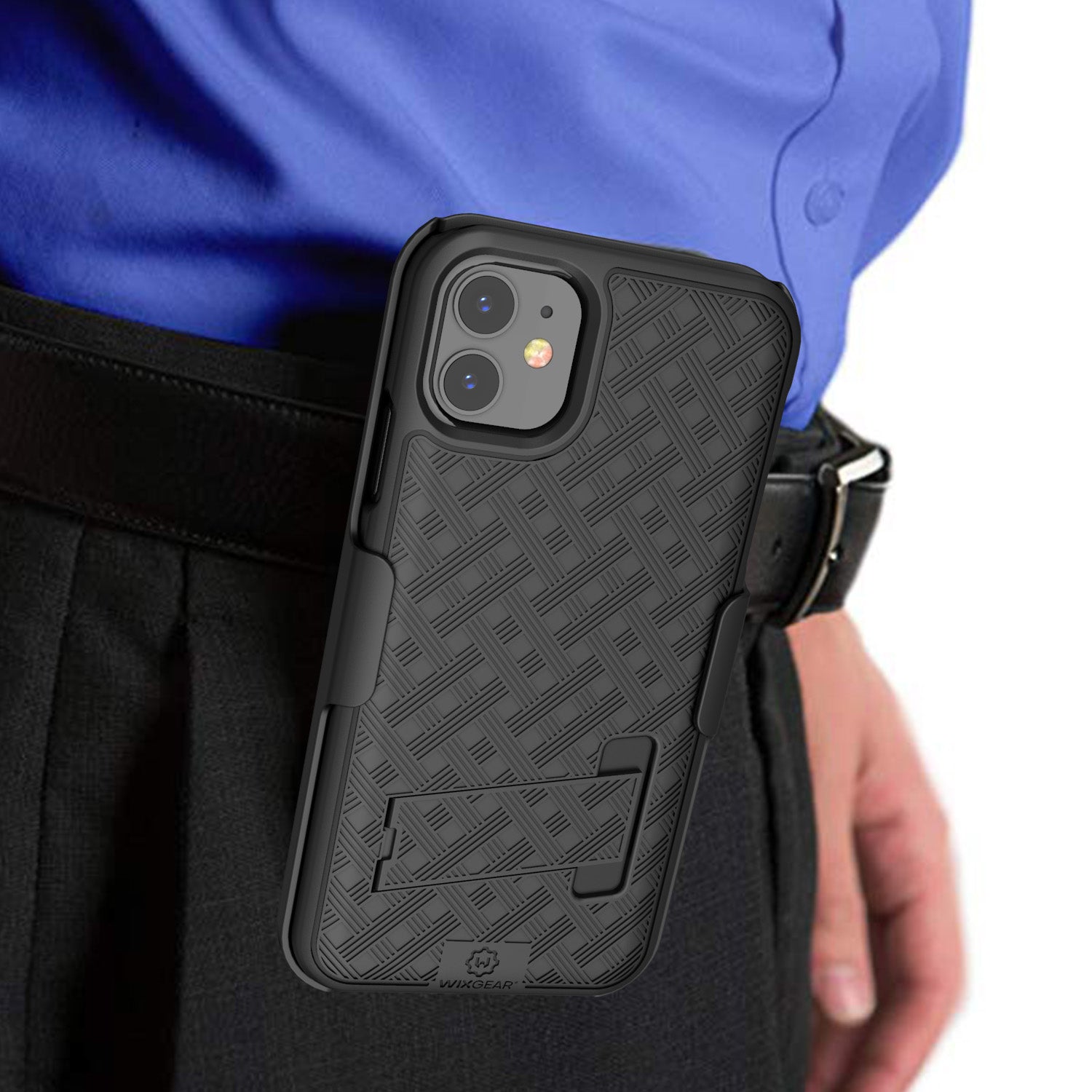 WixGear iPhone 11 Holster, Shell Holster Combo Case for Apple iPhone 11 with Stand and Belt Clip - Black
This WixGear phone holster is designed specifically for the new iPhone 11. This iPhone 11 holster is best for its 6.1 inches display.

This cellphone holster protects your iPhone from scratches and mild impacts. The holster clip protects the phone from falling from your cellphone belt making it safe and secure all the time.

This Shell holster combo for iPhone 11 is a holster phone case that would let you use your phone hands-free while watching movies, reading eBooks, browsing, playing games, and lots.

Cell phone belt holster that clips to your belt with precise cutouts that will let you access your camera, home button, headphone jack, and microphone, etc.

iPhone 11 case holster is very lightweight compared to some other iPhone 11 case with holster. This shell holster combo for iPhone 11 is extremely durable in design.