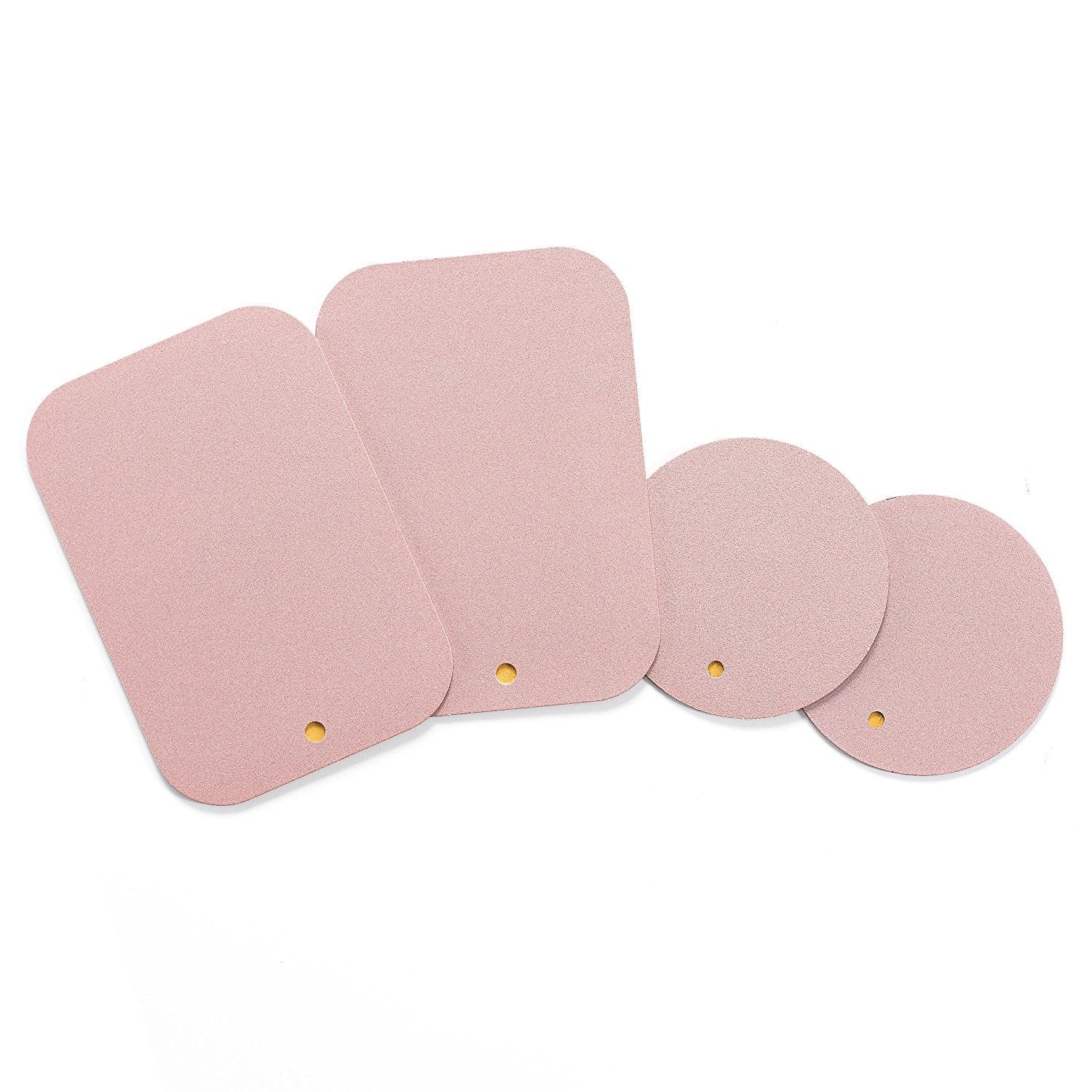 WixGear Rose Gold Mount Metal Plate (4 Pack) with Adhesive for Magnetic Cradle-less Mount (Rose Gold)
WixGear Rectangular Metal Plate for Magnet Mount
What good is having a magnet mount without the metal plates for the device to attach itself to the magnet?
Bringing to you WixGear rectangular magnetic plate for a mount, which is easy to attach onto device surfaces and to set up on the magnet mount for safe keeping of the device!
• Rectangular metal magnetic plates to attach device onto magnet mounts.
• The magnetic plate mount easily sticks to the back of devices for easy mounting.
• Works with magnet mounts designed to hold devices with the metal plate.
• Great to use with smartphones and tablets.
• Easy to attach and remove without a hassle.
Having a spare magnetic plate to go with your magnet mount is never harmful; after all, they are extremely useful to make the magnet mount work. This magnetic plate mount is rectangular with rounded corners that easily stick to the back of devices and the magnet mount so that the device can be securely held in place with the mount. The size of the rectangular magnetic plate is minimally larger than the device, made to assist all devices and steady mounting of them onto the magnet mount.
The magnetic plate for mount gadgets is very easy to set up - simply place the magnetic plate onto the back of the gadget you need to secure, attach it to the magnet mount and viola, your device will be held safely for as long as you want. The removal is also similarly easy. The magnetic plate will never scratch your device.
Instructions
Just peel off the sticker and attach it to your phone, tablet or GPS. Or insert it in your phone case.
UPC: 635934801982