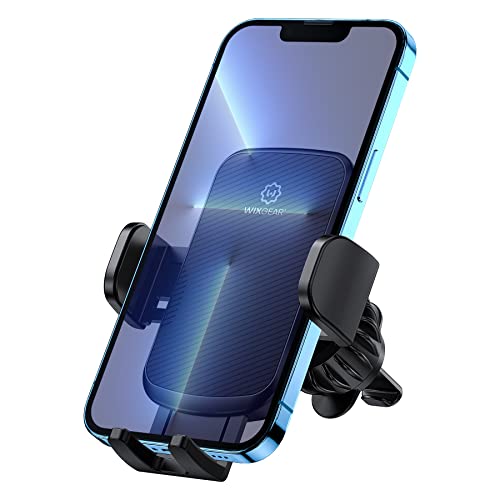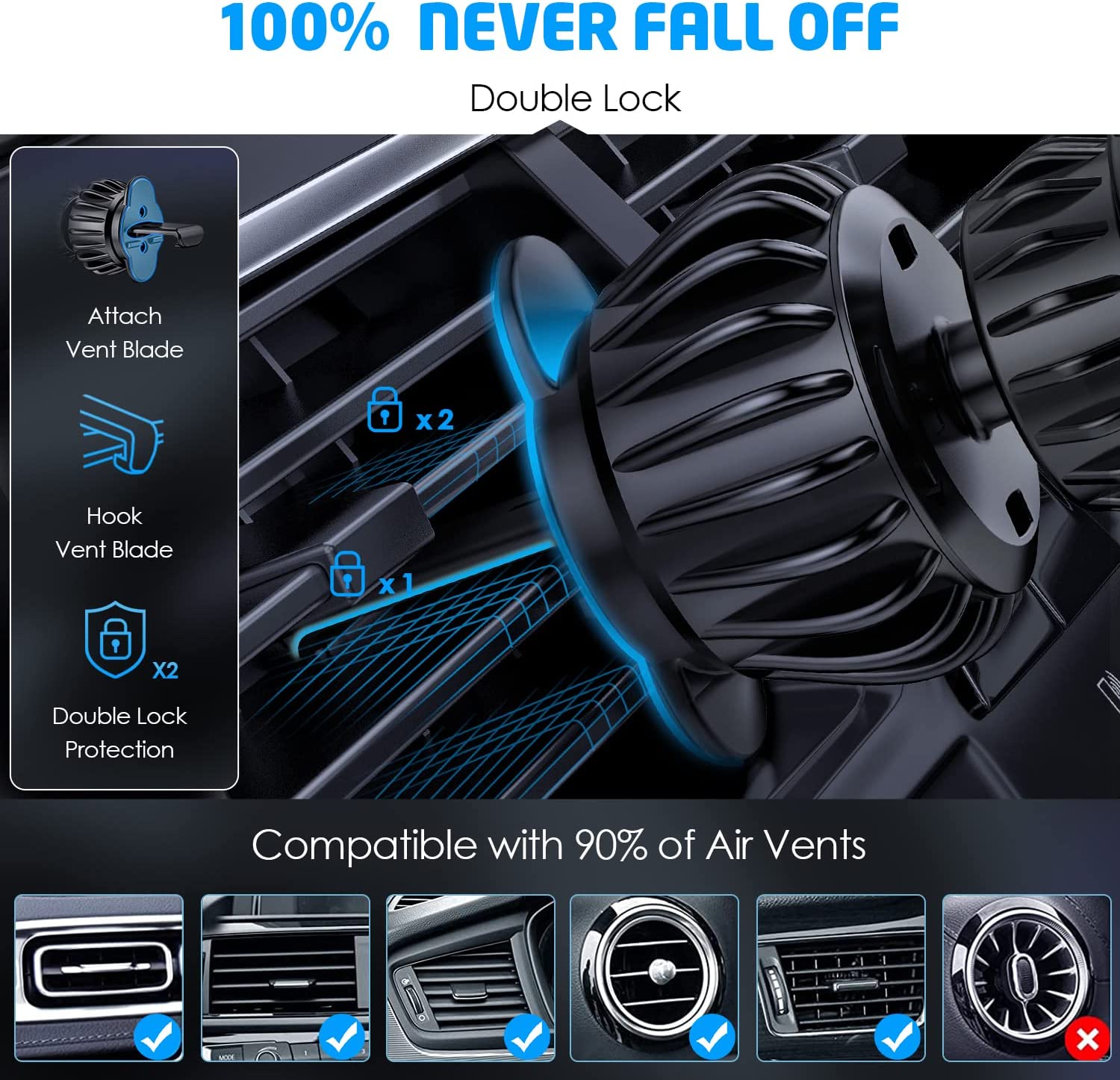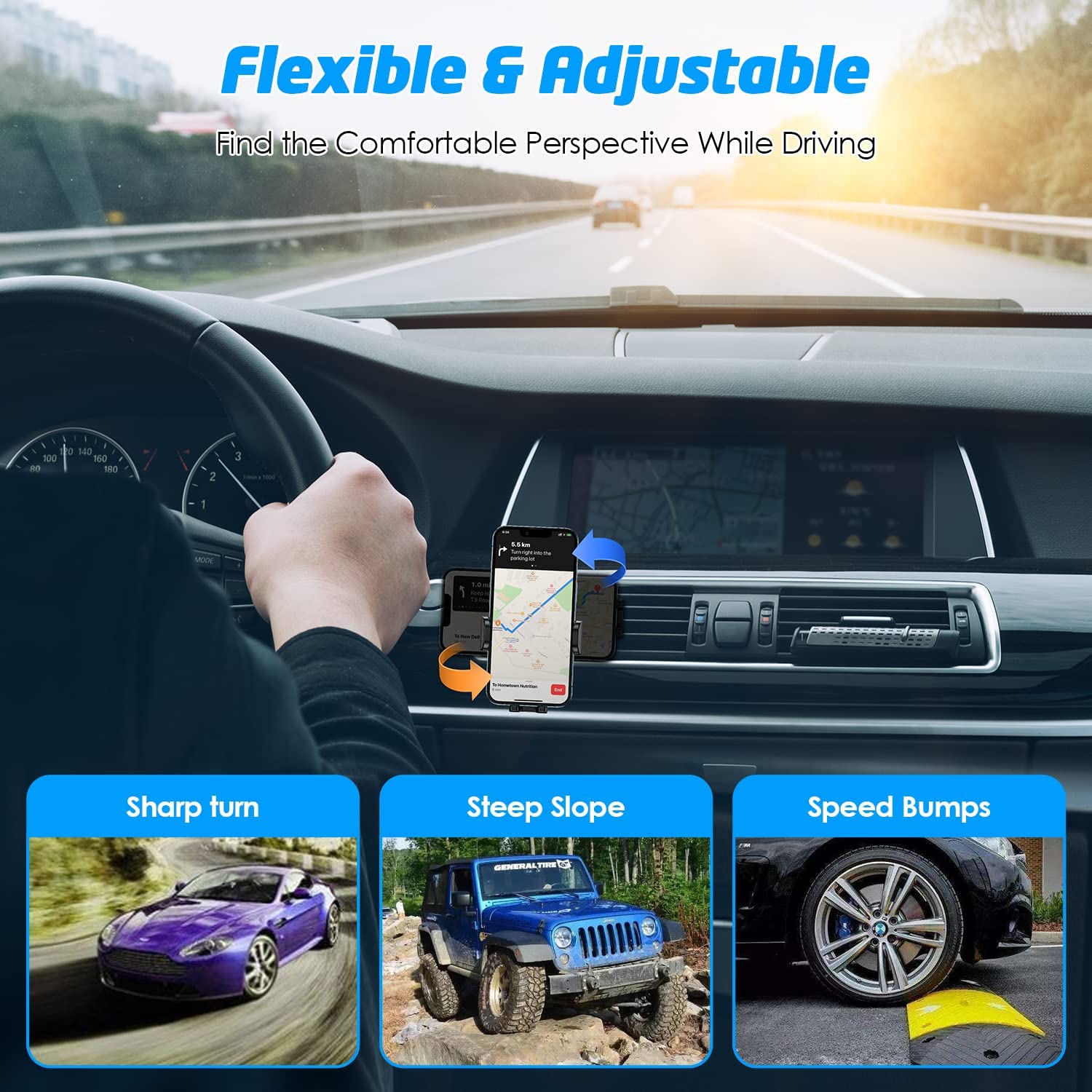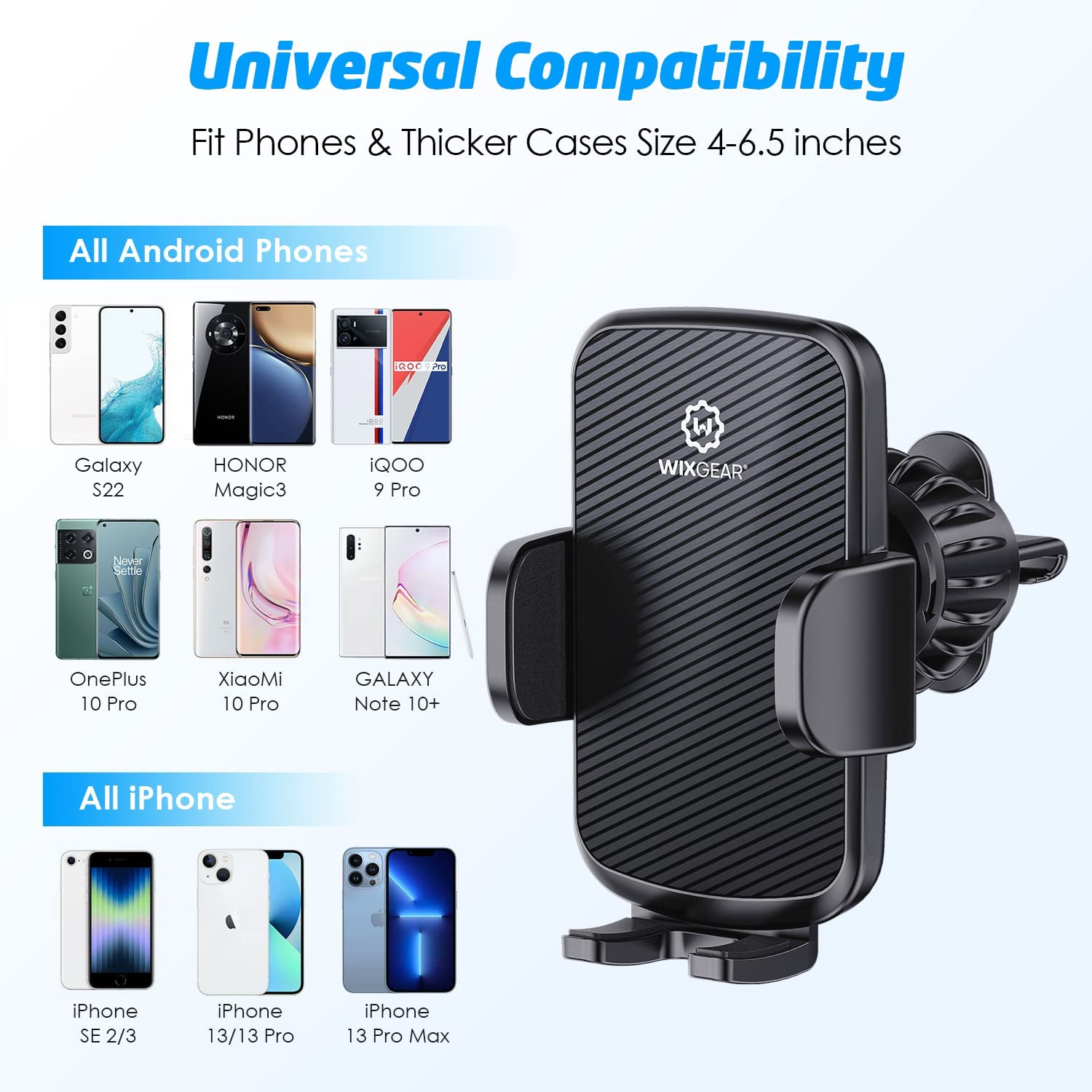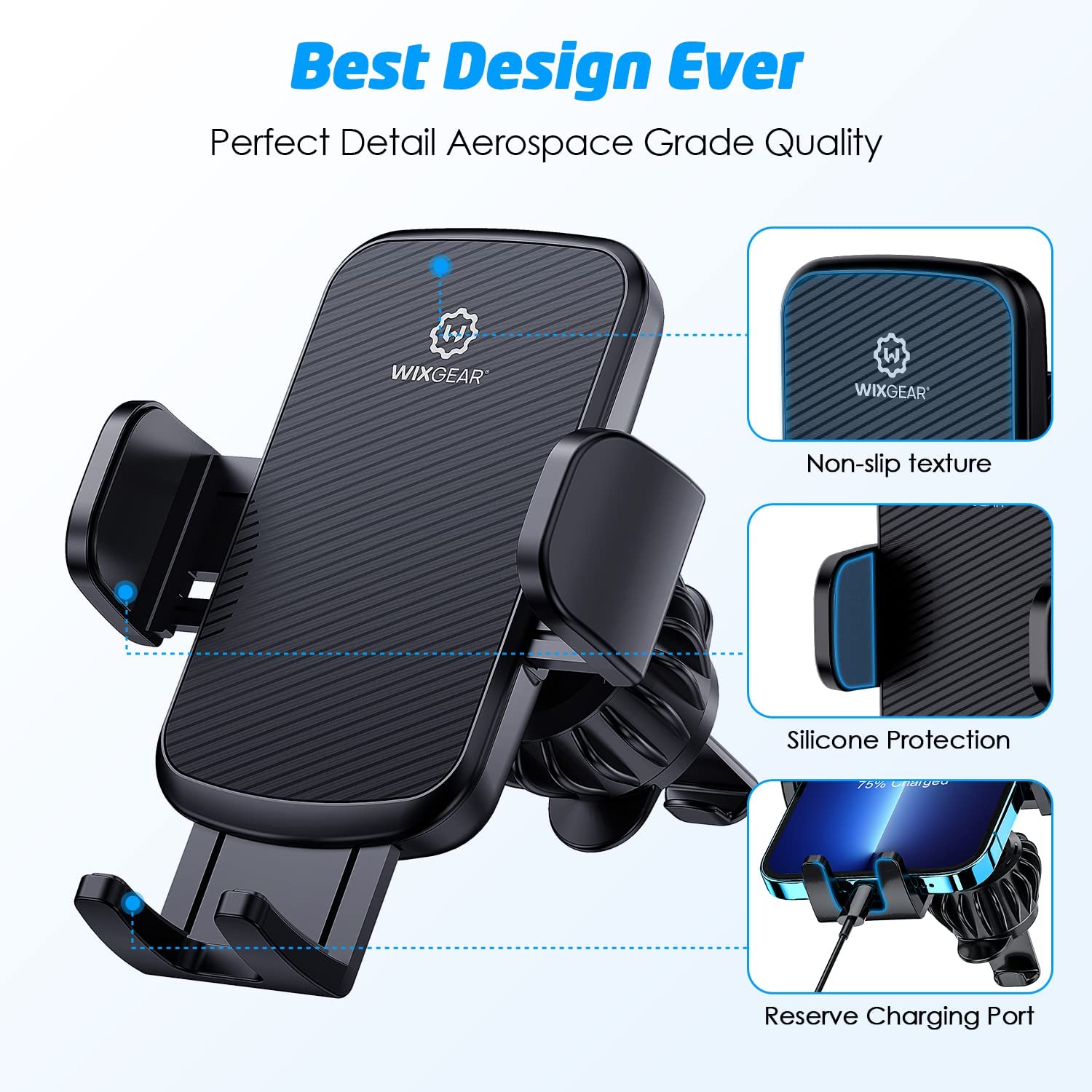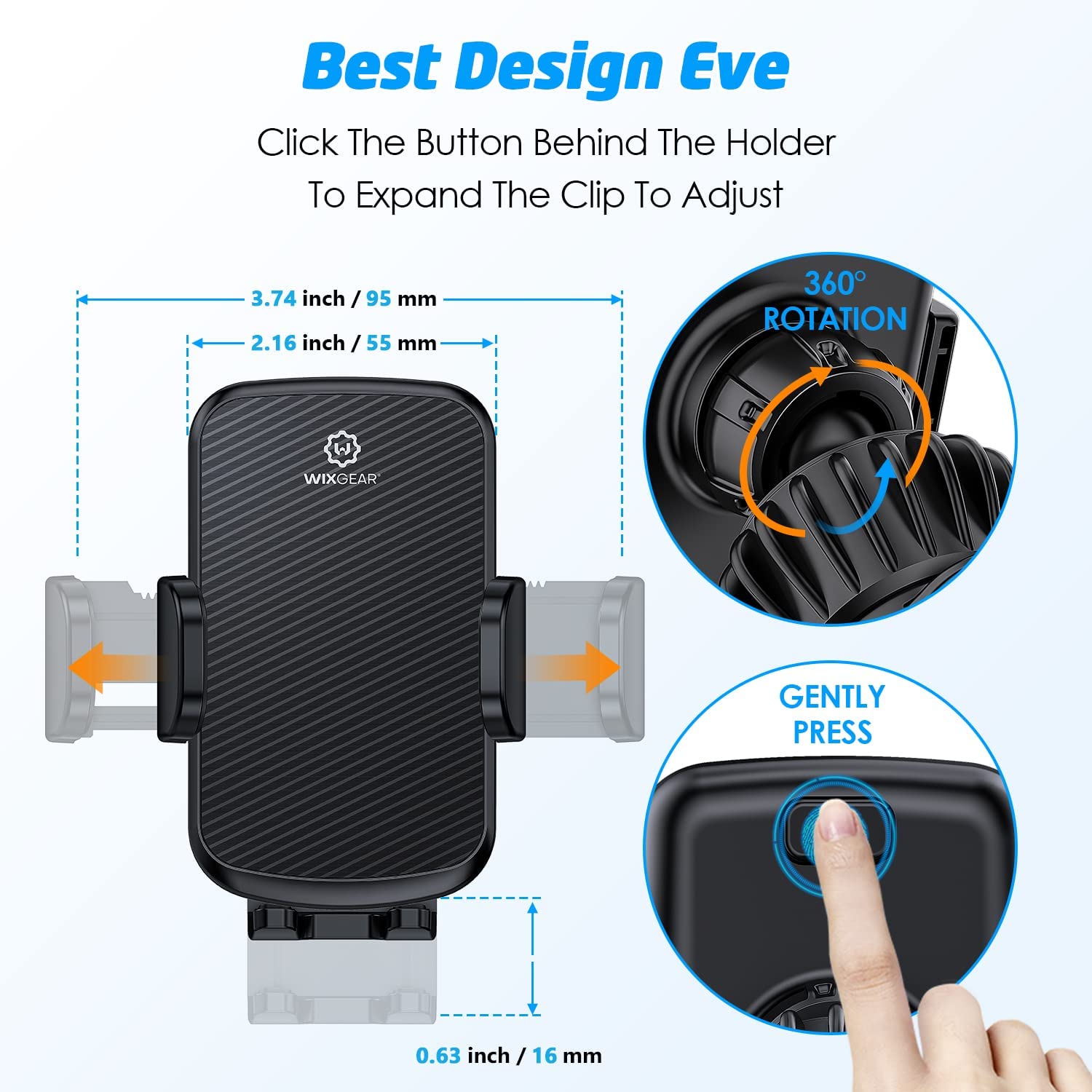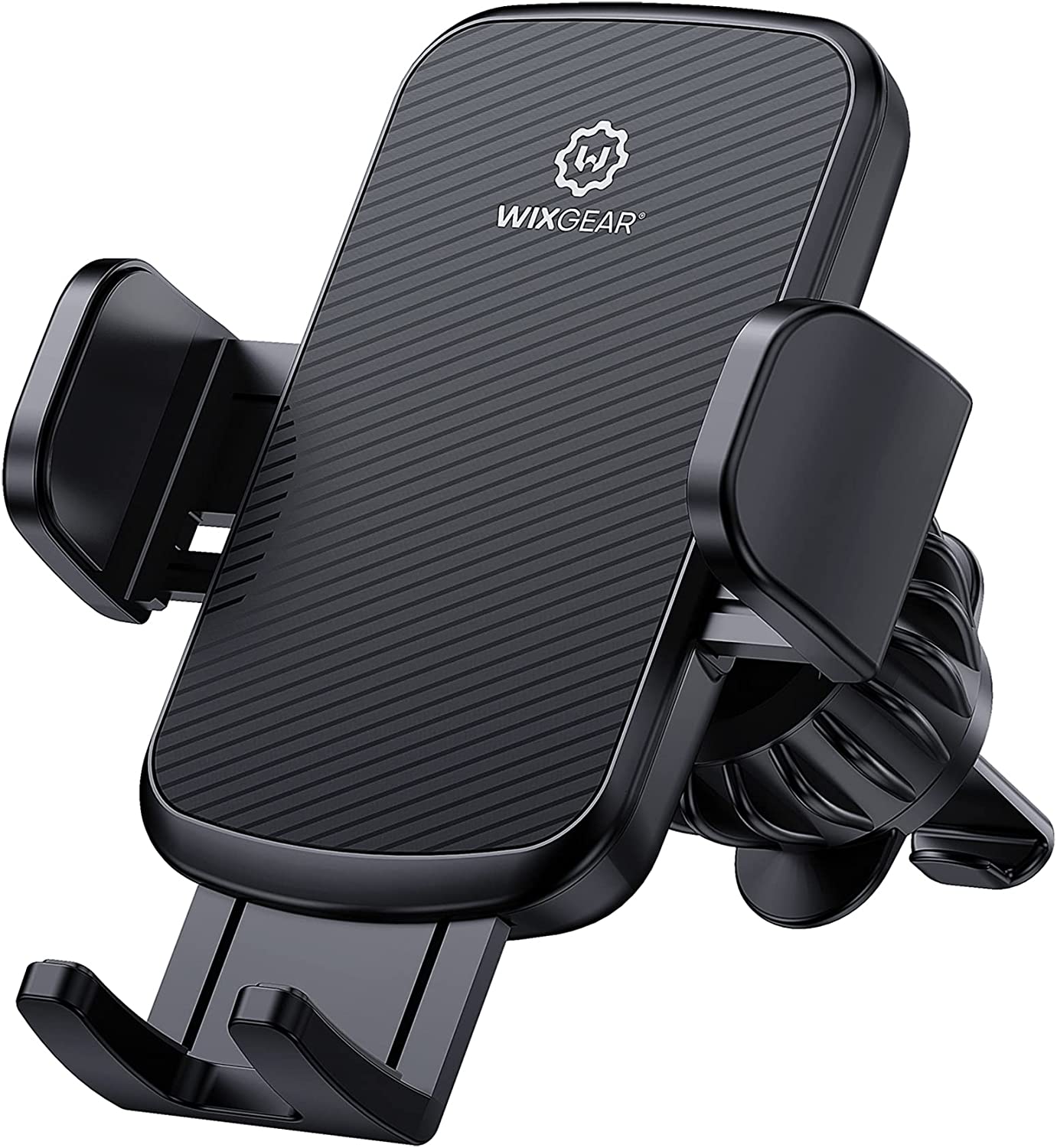 WixGear Universal Air Vent Phone Holder for Car, Phone Mount for Car for Cell Phones (New Upgraded Vent Locks)
TOP REASONS WHY YOU SHOULD HAVE THIS WIXGEAR UNIVERSAL AIR VENT PHONE HOLDER FOR CAR:
It Has An Upgraded Hook Design

This phone holder for car vent is upgraded with a hook design to hold to your air vents more securely.
It Has Double Lock Protection

Simply attach this phone mount for car vent clip to your vent blade, hook it and adjust the knob to tighten. It will provide a double lock protection to your phone.

It Secures Your Phone From Scratches
This car phone holder mount vent clip will securely grip your phone causing no scratches because it is made with rubber pads.

It Is Very Easy To Operate
This car vent phone holder mount has a quick release button to easily attach and detach your phone even when driving.
It Adjusts To Your Viewing Angle
This phone mount car can be adjusted to your preferred viewing angle, vertical or horizontal without the need of removing your phone from the mount.

Get the best air vent phone mount in the market today. This new WixGear Universal Air Vent Phone Holder for Car will surely address your cell phone mounting needs while driving!