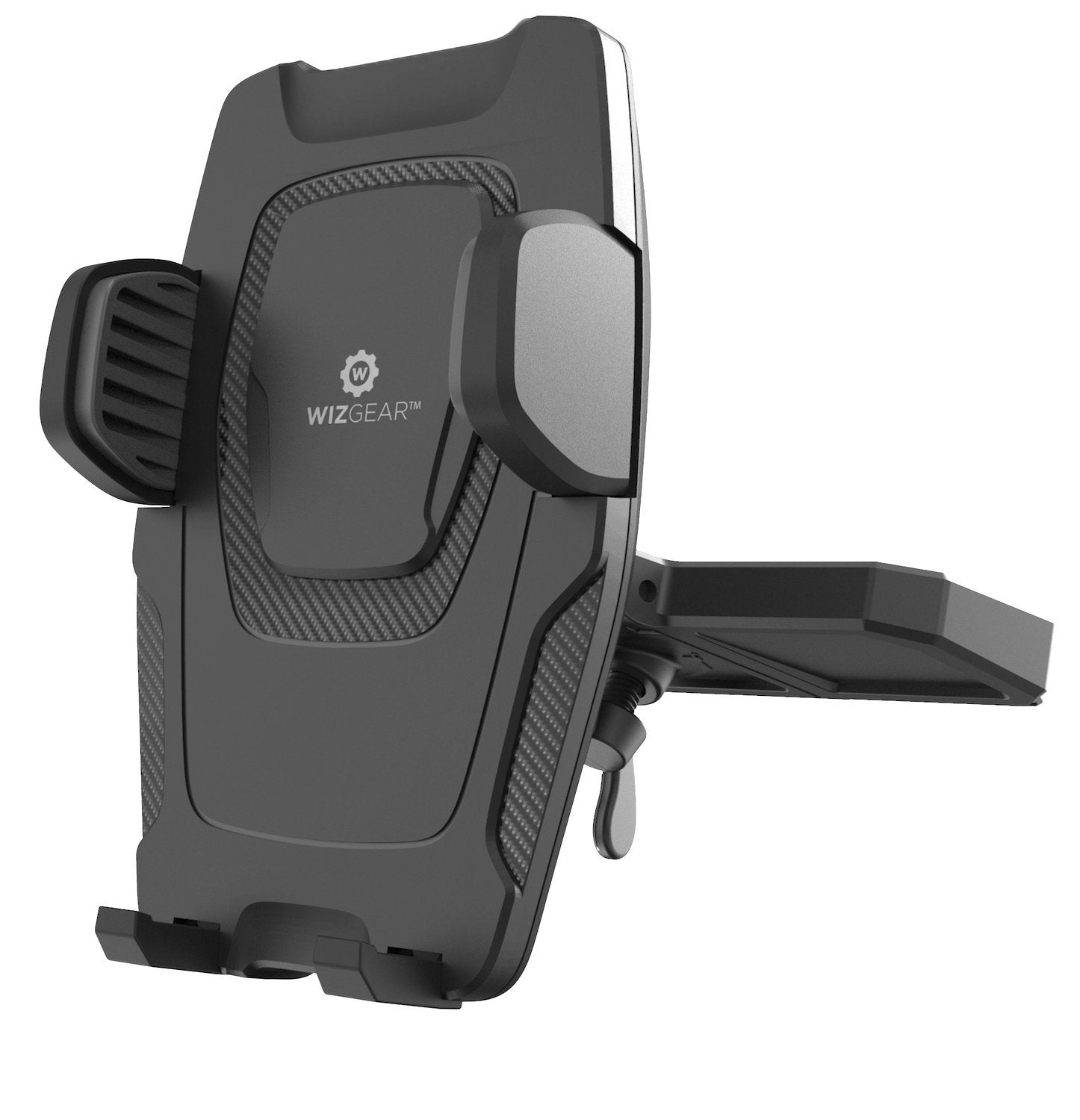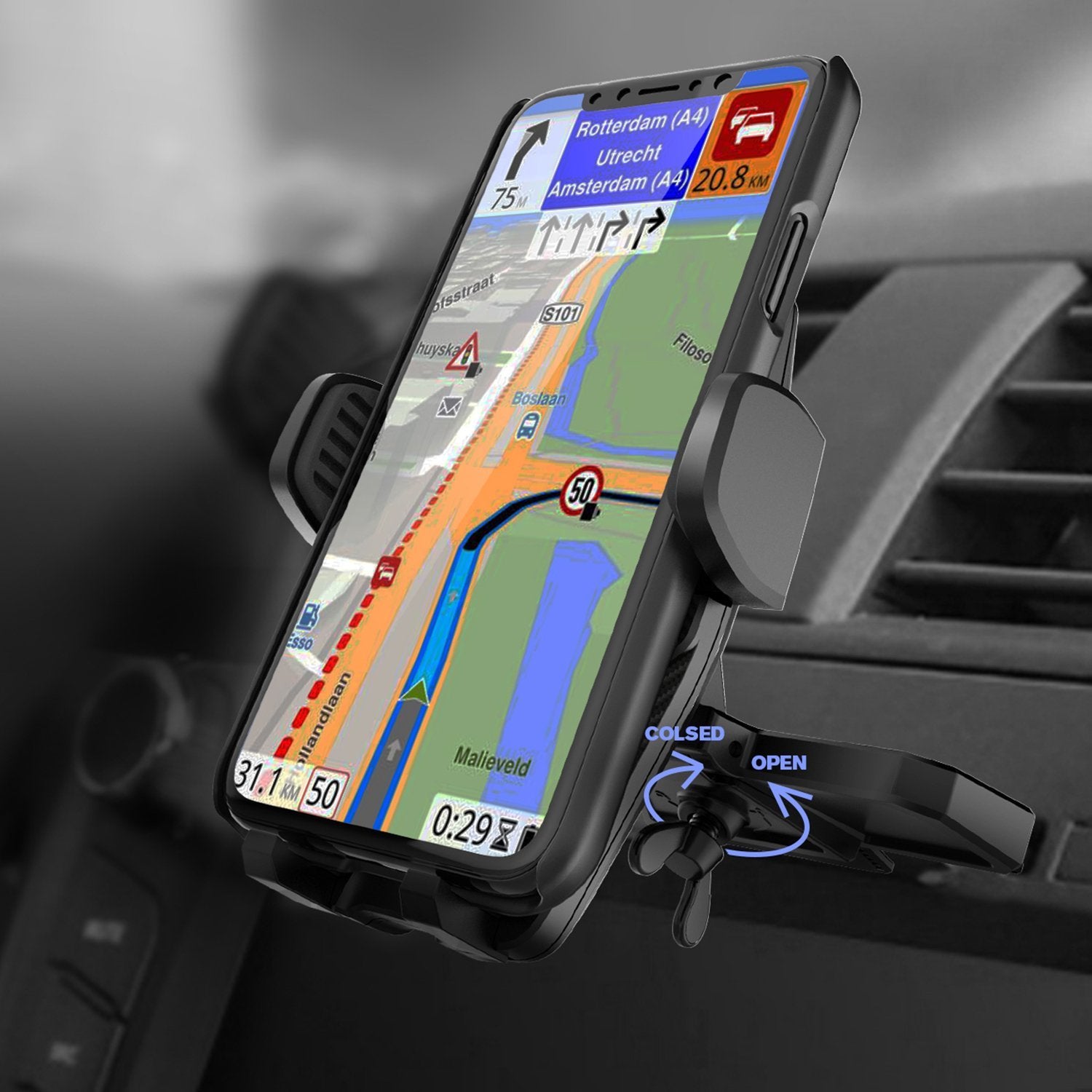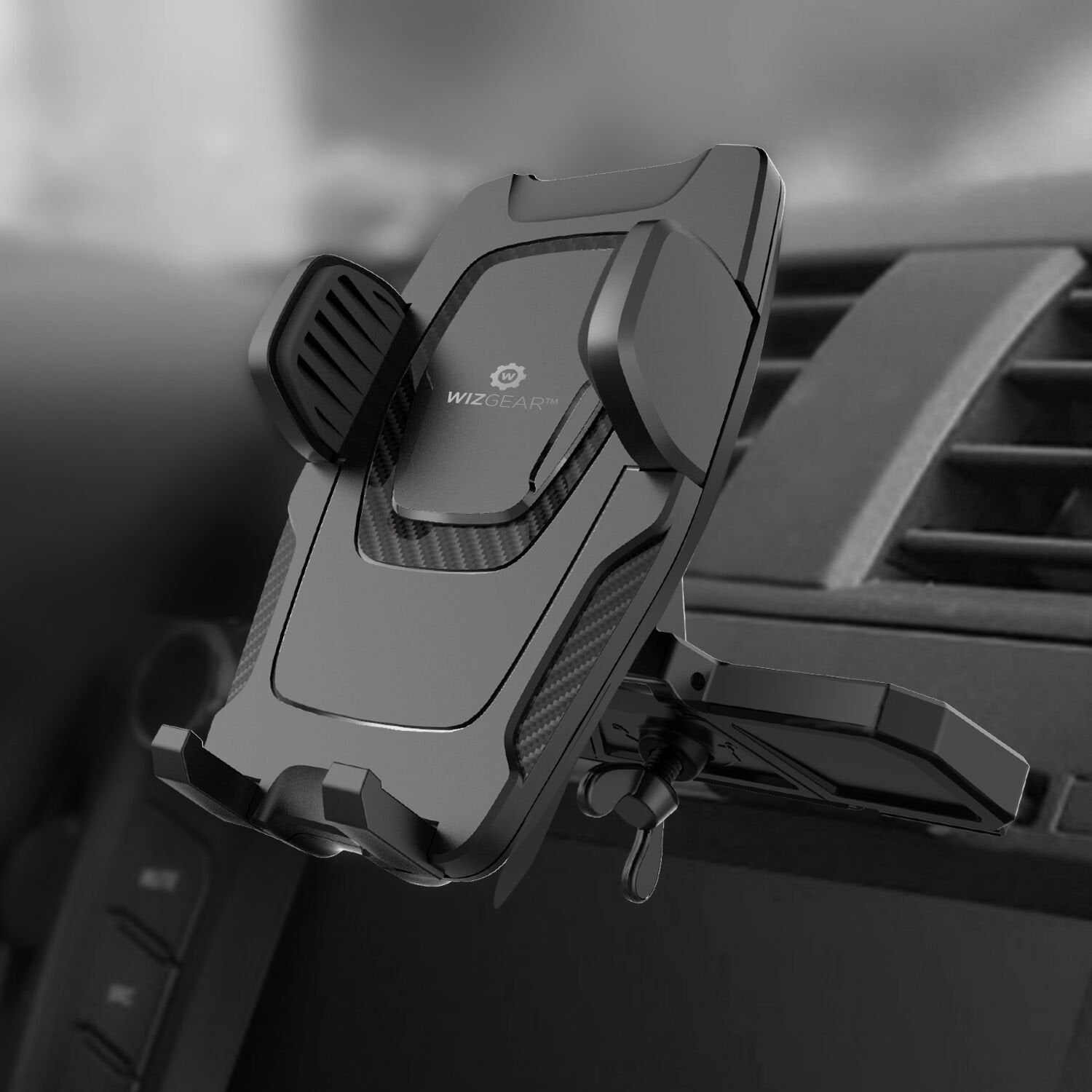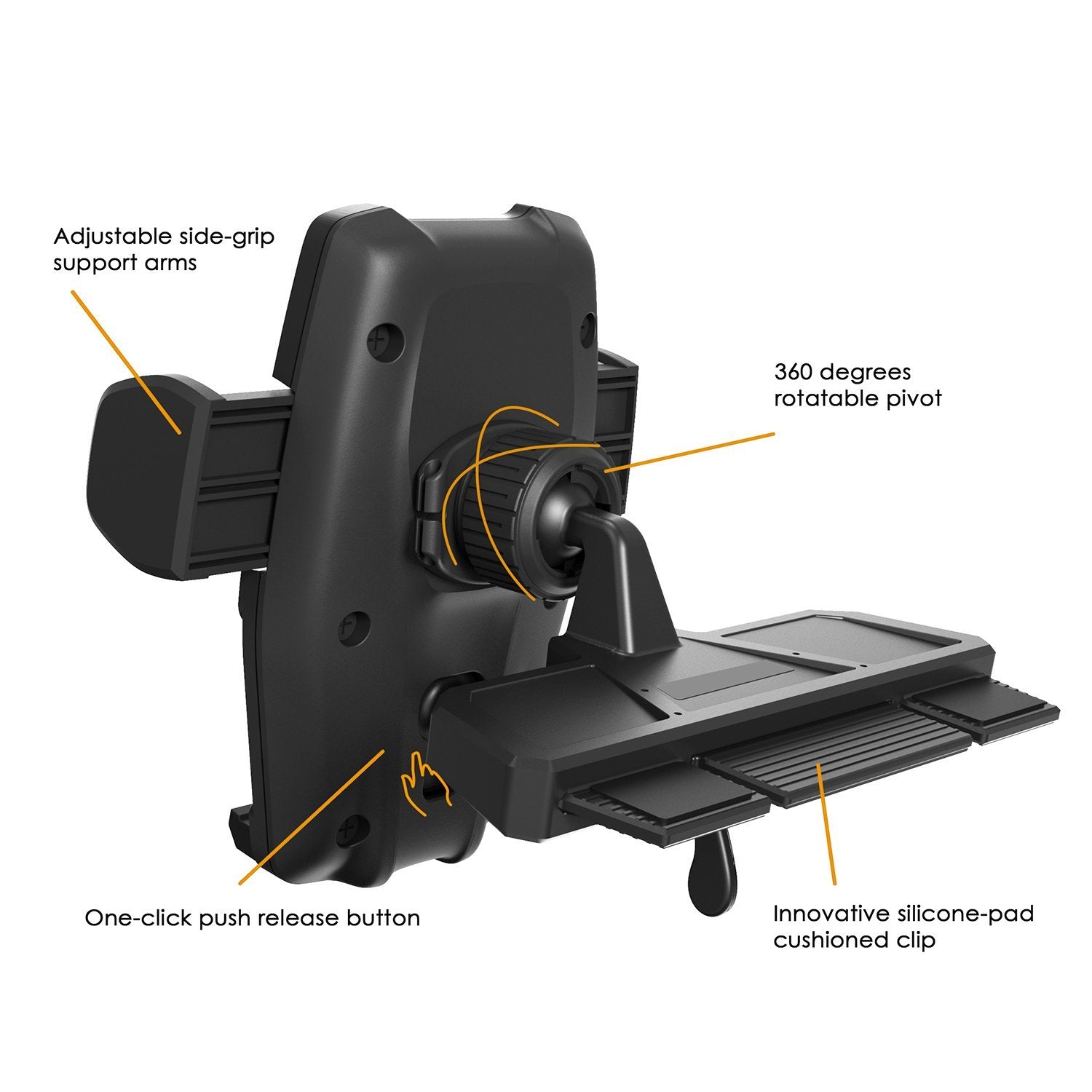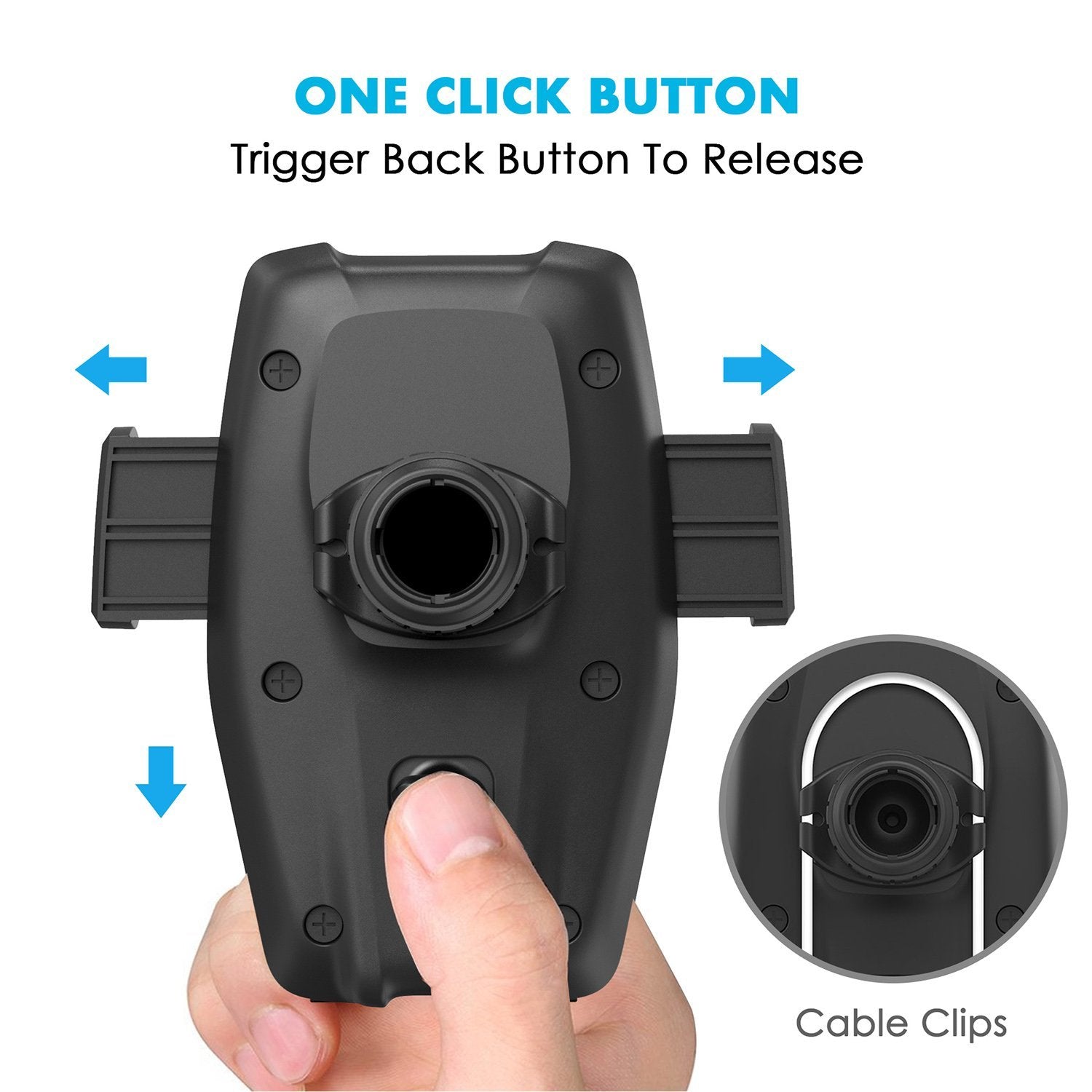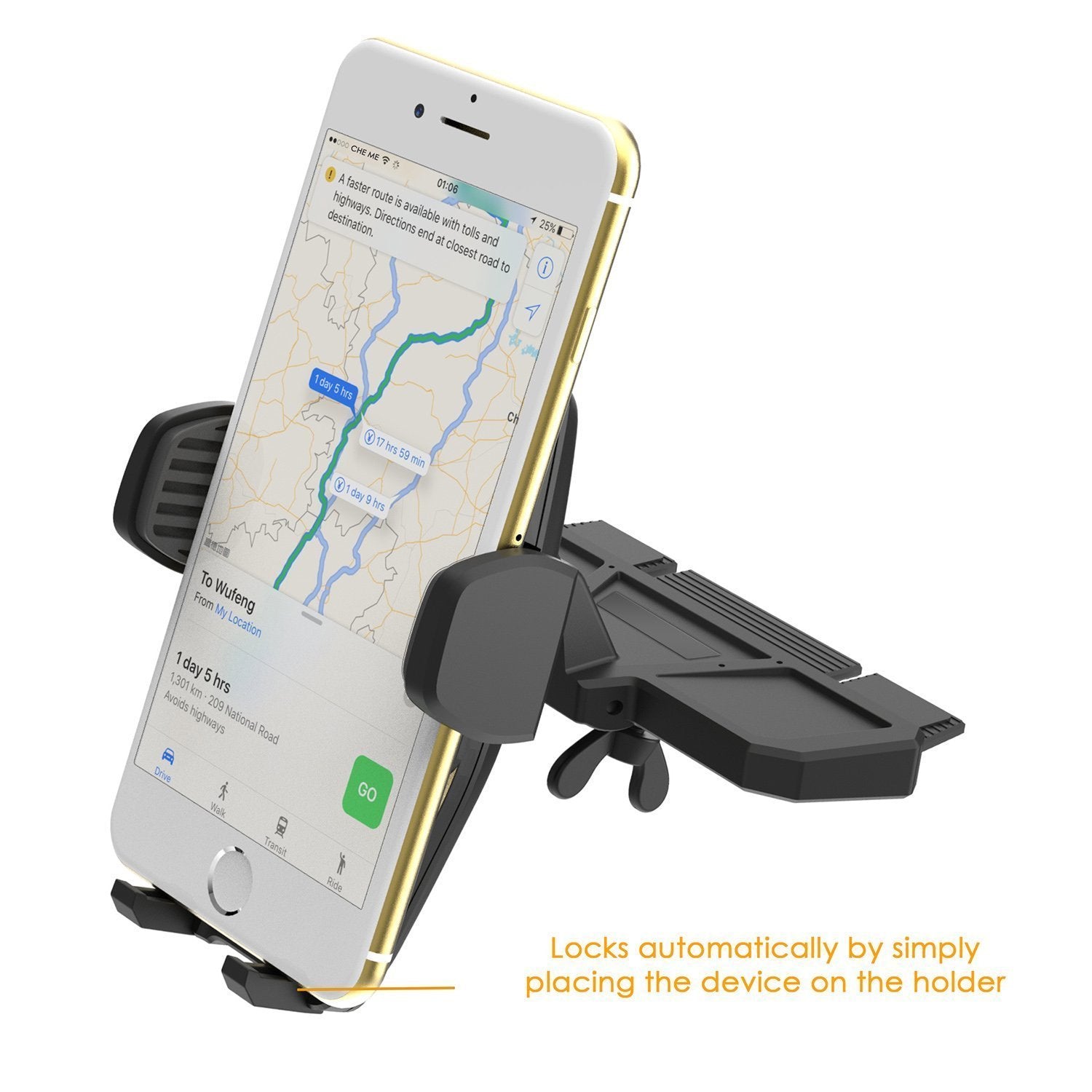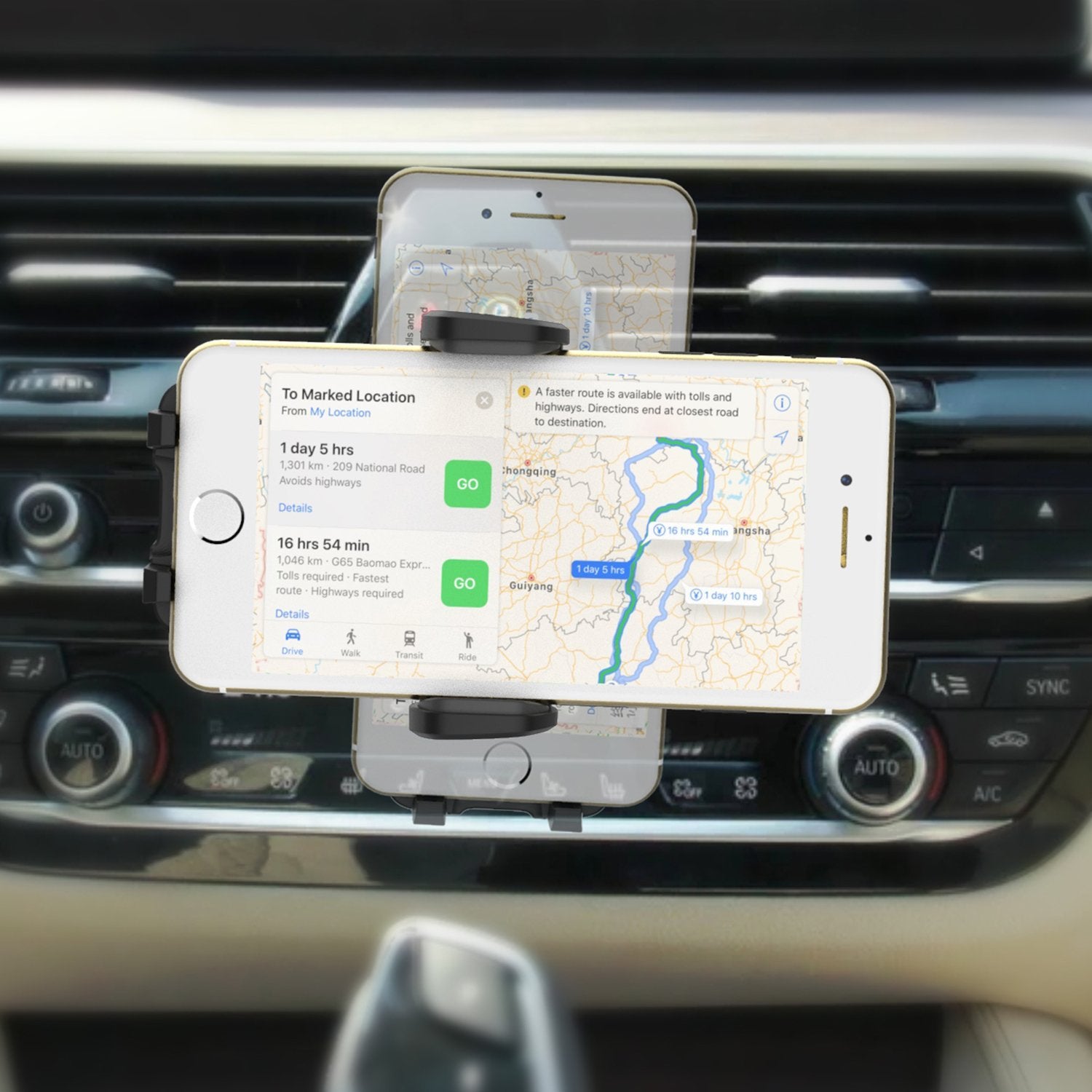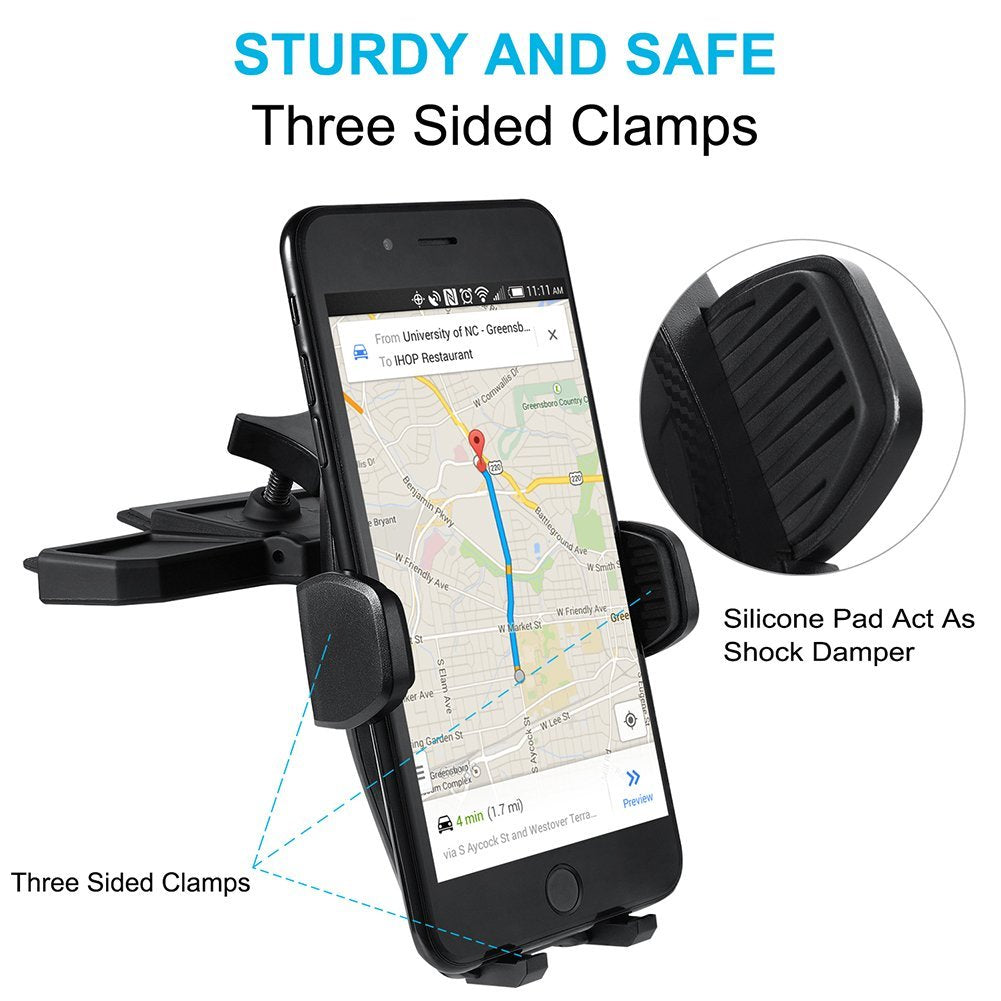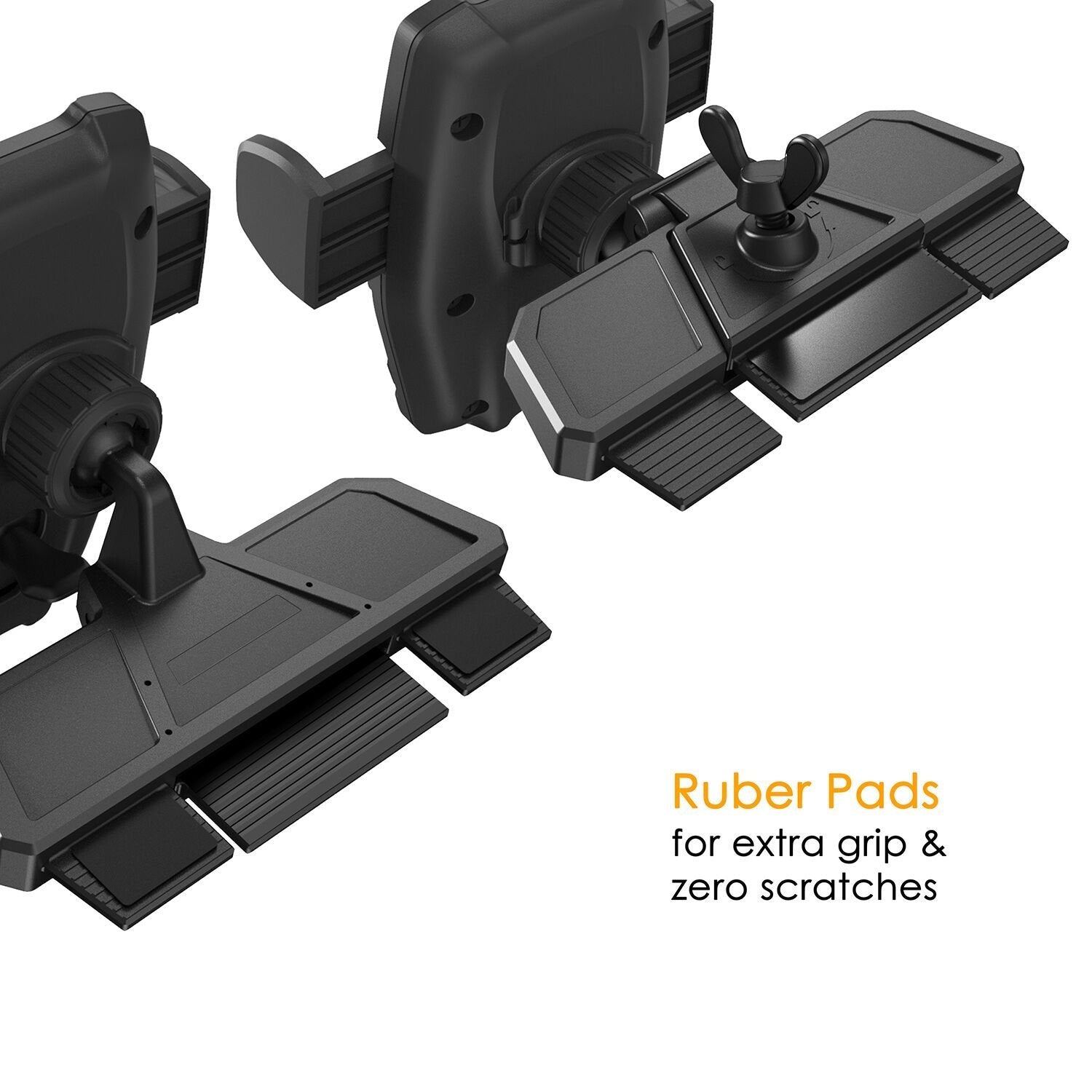 WixGear Universal Car Phone Mount, CD Slot Car Mount Holder with NEW Gravity Self-locking Design Mount
EASY UNIVERSAL FIT: The WixGearCD phone mount has an ultra-convenient design that is perfectly compatible with any car and smartphone. The strong cell phone holder can be attached to the CD player of any car, and it's perfect for all iPhones, Samsung, Motorola, HTC, Droid, and Nokia mobile phones.

MAXIMUM SECURITY: This unique phone holder has a brand new gravity self-locking design for easy use. Its convenient design automatically locks your phone in place when you insert it, without any need for securing or adjusting. Simply place your smartphone in the cell phone holder and rest assured that it will stay put no matter what!

CONVENIENT DESIGN: Unlike other phone holders that get attached on important parts of your car and get in the way of your driving, this amazing smartphone car mount is placed on the CD slot for your convenience, and it still allows you to use your CD player with no problem.

KEEP YOUR EYES ON THE ROAD: You can now use your smartphone in the easiest and safest way possible! The mobile phone car mount makes it incredibly easy for you to use the GPS navigation with no hassle, as you will not have to take time adjusting it, so can focus on the road and stay perfectly safe!

HASSLE-FREE INSTALLATION: With the WixGear CD cell phone mount you can be set up and ready to go in no time! All you have to is insert the mount in your CD slot and tighten it with the mounting screw, place the magnet metal plate between your phone case and your smartphone, and you're all set!